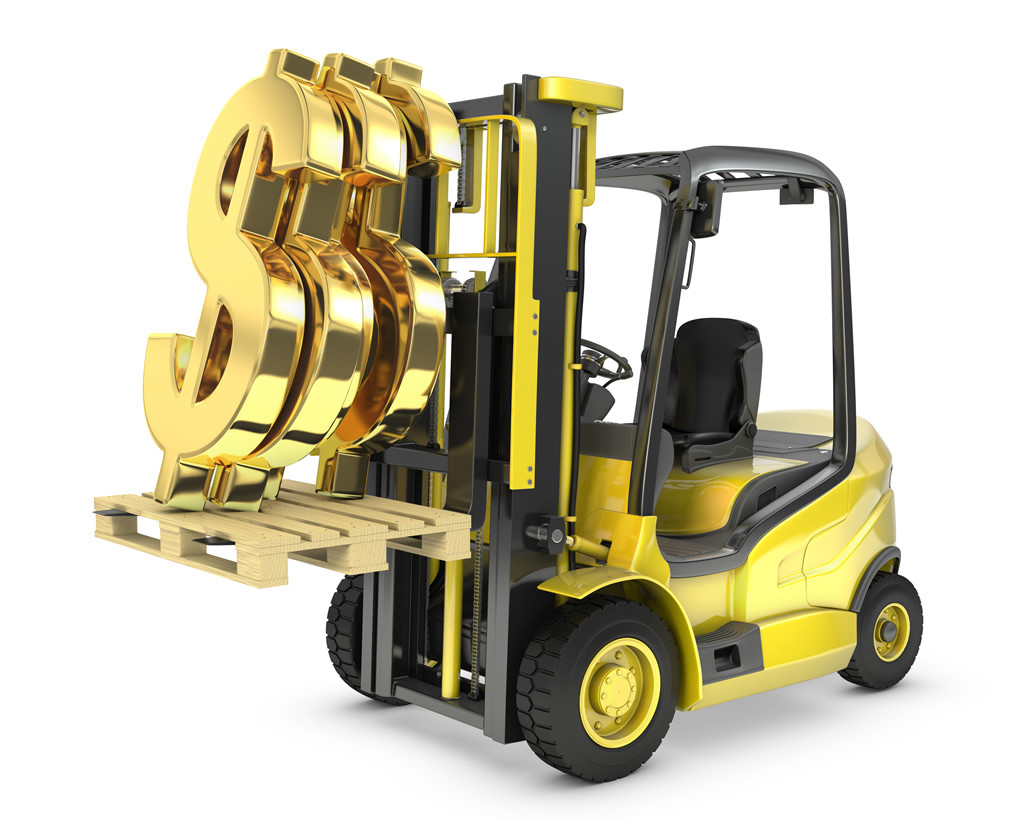 A recent procurement article highlights the importance of purchasing to the success of a business through the words of Domino's Pizza CEO, Lance Batchelor.
Our continued focus on tight cost control and mitigating cost pressures,
particularly on the food supply side, through our proactive approach to procurement
has ensured that cost pressures have been minimal and
not had a disproportionate impact on either the group's
or our franchisees' margins and profits."

– Lance Batchelor, CEO of Domino's Pizza
Batchelor specifically pointed to using its buying scale to achieve results.
Are you using your buying scale?
Companies of all size, across all industries, can use this same method of cost control to improve their business results.
Consolidated purchasing enables leveraging volume for improved pricing, while decreasing the overhead incurred with managing numerous vendors.
Acctivate advanced purchasing
Acctivate is the affordable, easy to use purchasing management software that helps small and mid-sized businesses gain control of their purchasing, and in the process, save thousands of dollars and hours.
Streamline purchasing processes
Gain spend management & budget control
Have the right inventory at the least investment
Stop unauthorized purchases
Increase vendor accuracy
Easily spot savings opportunities
At the heart of Acctivate's purchasing management software is a repository of purchasing history information that can be accessed by all authorized company personnel.
Quick access to current & historical pricing, cross-referenceable product codes and a robust tool set for managing purchasing activities, enables streamlined processes and improved spend management.
Streamline the complexities of purchasing management with Acctivate purchasing management with dynamic purchasing management software for managing: requisitions, request for quote, purchase orders, receiving and alerts.
---
Acctivate lets you know when you need to order things and it has a preferred vendor there for you and you hit a couple of buttons and then you're done.

So we no longer have to turn purchasing into a half-day process – now it's about a 15 minute process.

Acctivate has tightened up the ship. It's made us better in purchasing and it's given us a lot more sales order management."
Tim Murphy, Owner, Murphy Industrial Products
---
Purchasing management software for handling… purchase requisitions
Quickly and easily process requests to purchase goods or services within Acctivate
Requestor creates a purchase requisition in Acctivate
Manager can review all requests and approve each individually
Request for approval emails can be sent from Acctivate alerting users a request is awaiting their approval
Purchasing requisition information will be contained in the history, including notes
Purchasing management software for handling… requests for quotes
Once approved, purchase requisitions can be converted to requests for quotes to one or more vendors or directly to a purchase order.
All open request for quotes are displayed in Acctivate Alerts and are organized by PO number.
All information can be filtered based on user-defined criteria.
Request for Quote information will be contained in the history, including notes and email
Purchasing management software for handling… purchase orders
Purchase orders can have 4 different statuses within Acctivate – entered, request for quote, pending approval and issued.
Upon receipt of vendor pricing and vendor selection, a purchase order is easily created within Acctivate
Purchase orders can also be created based on pre-established reorder policies and procedures using preferred vendors and inventory reorder alerts.
Create purchase order manually (the old fashioned way) or easily create purchase orders using the Reorder Function, Special Order Wizard or Drop Ship Wizard.
Purchase order numbers are automatically generated and tracked within Acctivate.
Purchase orders can be printed & mailed or sent via email.
Purchase order information will be contained in the history, including notes and email.
---
Purchasing with Acctivate is really cut and dry. We can run a report and see what we're low on based on our criteria set within that product on the maintaining aspect of it and then, Boom — we see it, go to that product, create a PO, email it right out — Done.

There's not a lot of complexity, at least with us on the purchasing side – if we're low or we know it's coming down the pipe and we need to get this on order, it's nice that it only takes 30 seconds in Acctivate. Also, it's nice being able to email things from Acctivate, instead of having to print or fax – it just makes it really seamless."

Marty Monroe, Controller, DSX Access Systems, Inc.
---
Purchasing management software for handling… receiving & payment
Initiate a receipt from a purchase order with one click
Upon receipt of the shipment by the warehouse, the items are received into inventory either manually or directly through use of a wireless device
Upon receipt of the invoice, the invoice is entered into Acctivate
Receive inventory into a warehouse or location, with or without a purchase order, without disclosing products and expected quantities (blind receiving) or with the receive all function, which populates the receipt with all outstanding items, allowing for quantities to be changed as needed
A purchase invoice can be initiated directly from a purchase order with a single button click
3 way matching occurs to ensure the purchase order details, the invoice details and the receiving details match and changes are made as appropriate.
The vendor invoice is approved and submitted to accounting system for payment.
---
We make a lot of our products, so we find it very beneficial to be able to look in Acctivate and see when we're getting low on items and when more need to be made – it helps us to work seamlessly. Again, the information is live and it's current.

Acctivate's business alerts are great because it'll narrow products down by vendor and by product code.

Fabrication uses it so that we know when we're getting low on items. We could have a low or high item requirement and it will appear on that business alert if it falls in those criteria."
Christy Hunt, Customer Service Manager, Scottco Marine
---
Purchasing management software for handling…purchasing alerts
Daily management of purchasing activity is simplified with Acctivate business alerts.
Purchase orders
View all purchase order activity in a single grid or set user-defined filters to display purchasing activity based on:
Specific status: open, all, request for quote, pending approval, entered, issued, completed, cancelled
Due date: anytime, due on, due on or before, due after, overdue
---
Acctivate's Business Alerts feature tells you and suggests what you need to reorder and in what quantities."
Stephen Kirby, Owner, China Auto Group
---
Reorder alerts
Alert set by warehouse or by vendor displayed when the minimum stock quantity is reached. Additional information that can be displayed in the alerts includes:
Product information: description, ID, product stocking unit
Location: Warehouse where product is located
Vendor: preferred vendor, lead time, vendor product ID
Cost: purchase cost, supplier cost, supplier last cost, average cost, last cost, management cost
and quantity information including:
Available
On order
Minimum reorder quantity
Recommended: the recommended order quantity
Maximum stock quantity
Reserved: amount of inventory kept on reserve
Simplify your purchase order process with Acctivate
Acctivate makes it easy to create, review and manage purchase orders.
With just a few clicks, purchase orders are created within Acctivate, streamlining and providing greater visibility across the purchasing process.
Once a purchase order is created, managers can receive an alert, letting them know a PO is awaiting their review. All requests can then be viewed and approved each individually.
Handling reorders with the push of a button

Popular products are easily reordered with Acctivate – so easy you just review and click.
Acctivate recommends items to be purchased based on established stocking levels and primary suppliers.
You evaluate vendor options and quantity for each product to be purchased and edit as needed.
A simple push of the button creates a consolidated purchase order for each vendor.
---
The feature that was most attractive to us was the ability to go into the Alerts in Acctivate under the inventory management tab and do sorts and reorders right from there – that has saved us tons of time.

For the items that do come out of inventory, our inventory replenishment process is fairly cumbersome because of the lead times in our industry but Acctivate's reorder ability has saved us just tons of effort in that area."

Ron Oliver, Vice President, Masters Equipment
---
Special Order Purchasing Wizard

Easily designate products as special order with the special order purchasing wizard, that simplifies the ordering process:
A sales order is created with the product type set to Special Order.
You evaluate vendor options and quantity to be purchased and edit as needed.
A simple push of the button creates a consolidated purchase order for all sales orders for a particular vendor.
Any product can be declared as special order only.
When the product arrives, it is received into a special warehouse for isolation, in order to not affect demand forecasting of items in stock.
Drop shipping simplified
Simplify the drop shipping process with Acctivate's drop ship purchasing wizard.
Designed to streamline the drop ship purchasing process, Acctivate enables companies to: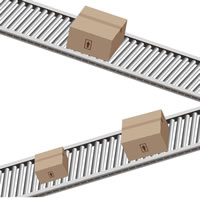 Efficiently manage numerous drop shipping purchase orders from one screen.
Maintain control of the customer relationship by supplying drop-shippers with detailed packaging instructions.
Set the preferred vendor for each drop ship product.
Link drop ship purchase orders to customer sales orders with ability to research using drill around.
The drop ship purchasing wizard is a powerful tool that automatically creates purchase orders for drop-shipped products with the click of a button.
A sales order is created with the product type set to drop ship.
The drop ship purchasing wizard is opened and the items to be drop shipped are presented with the preferred vendor listed.
The purchasing manager selects the vendor, edits the information for each line item as needed.
With one click, a purchase order is generated for each sales order and vendor combination.
Invoicing can occur at the time of the sales order, the purchase order or at the time the purchase invoice is received.
---
There's some things that we are not actually taking stock of and putting in our warehouse. But there might be something that somebody is ordering from us consistently on a weekly basis. We've worked out with the manufacturer that instead of sending it straight to us, they send that to our customer.

We know that the customers like the direct fulfillment because they get something quicker. That is  always a concern if somebody is on a race team and they have to leave for a race. If it has to come to us first, they may lose time in transit. So they want it sent straight to them before they pack up their rig and they're out the door."
Jennifer Dowling, Network Administrator, Orient Express
---
The Drop Ship feature has definitely made our inventory management pretty easy in terms of placing an order with a click of a button, which converts your entered sales order into a purchase order.

For drop ship we put the items we do not keep in stock. So if we buy it from a third-party, then we have to drop ship. The whole process is much easier to track, from the sales order as well."
Sheetal Bajoria, President, MDSolutions
---
Discover Acctivate
We invite you to explore more or, if you'd like to get started, simply complete the form below or give us a call at 817-870-1311.
Get started today!
Call us at 817-870-1311 or complete the form and someone will get in touch with you to discuss your specific needs and start your no obligation, free trial.