The Acctivate implementation process combines flexibility, structure, and best practices gained from decades of successful implementations, to support the full range of implementation considerations and circumstances. Implementation is included in the price of the software.
---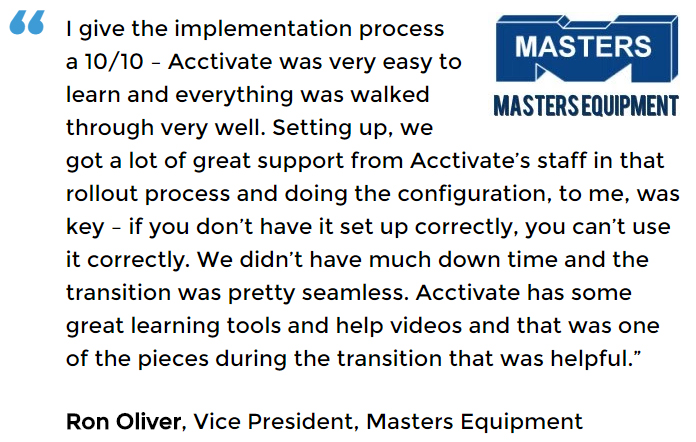 ---
Planning and communication
An Acctivate Project Director will be assigned, who will be with you throughout the entire implementation process. Similarly, we recommend you identify someone within your organization who has a good understanding of your business.
During this time, we will establish clear objectives, set priorities, and work together to establish a project schedule.
---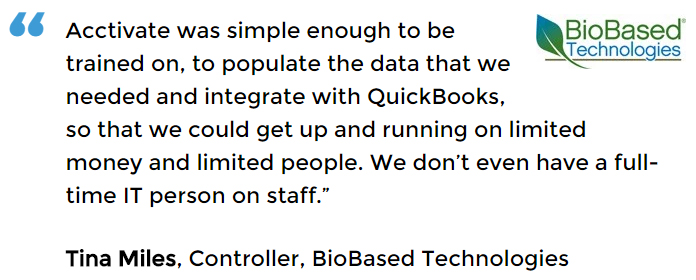 ---
Training
You are probably accustomed to seeing training as one of the last steps of an implementation process. However, studies continually show that one of the major factors in a successful software implementation is proper training.
So, we've moved it up. We train before you go live to make sure you are comfortable and ready to go when you actually do.
Prior to using Acctivate live in your environment, a model company will be established using a copy of actual QuickBooks® operational company data.
This provides an excellent learning environment and prevents endangering actual company files. Try it out, play with it, and if you mess it up, no worries.
Next, your users attend online training classes that are pre-recorded to cover the basics of the system. These classes are instrumental in the learning process and are available to view on-demand in the Getting Started Guide on our Help site.
Following each training session, users can use the model company to review the operational procedures learned in each session.
Once your users have learned the basics of Acctivate, they can schedule Q&A calls to discuss additional questions regarding your daily routine and processes. Unlimited email support is available during the training phase at no additional charge.
---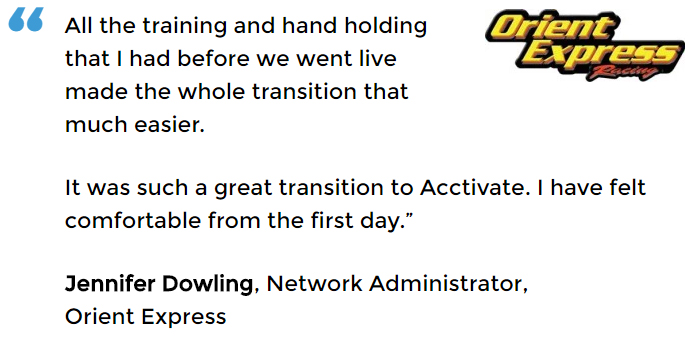 ---
Going live
After finishing the training period, it's time to "go live." In this step, your company's current data is imported into a NEW Acctivate company that is fully functional and available for daily use.
We work closely with your organization during the go live period to ensure a smooth transition occurs and users are comfortable as they begin to use Acctivate for their normal business activities.
Just in Time Answers
Arrive at a screen and can't remember how something works?
Instant help is just a click away on every Acctivate screen. Just hit F1 and see how that screen is used and why.
---

---
Help and support
From quickly looking up a topic to submitting requests, we have the tools to support Acctivate users.
Help and support tools include:
---
Answers
---
Search the Online Help website
Plan, install, configure & learn the basics with the Getting Started Guide
Chat with one of our support team members any time during regular business hours
---
Support
---
Request support online
View open requests & support history
Connect remotely with a support representative
---
Install
---
Download the latest version of Acctivate
Find out which Acctivate versions are supported
---
Training
---
Watch training videos at your own pace, on-demand
Sign up for live training webinars & watch past webinars