ARLINGTON, Texas (April 5, 2018) — Acctivate Inventory Management Software remains at the forefront of enabling the growth of small businesses throughout the world and across the industry spectrum by providing access to sophisticated B2B tools, including direct integrations with reputable EDI service providers.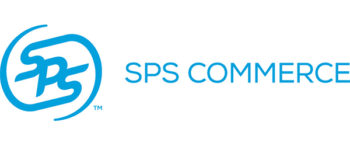 Acctivate, as an EDI management software, introduces a direct integration to SPS Commerce, Inc., a cloud-based EDI leader with a trading partner network of 75,000 and growing. SPS offers trading possibilities for suppliers, distributors, wholesalers, and retailers. For customers using Acctivate as an EDI management software, a direct integration to SPS opens the door to a multitude of potential trading partners and entry into underutilized markets.
EDI transactions are on the rise and for many Acctivate customers, a prominent component to their business. Our direct integration with SPS Commerce is a natural next step in boosting the productivity of our mutual clients," said Brian Sweat, CEO of Alterity, Inc.
Acctivate's direct integration with SPS provides streamlined receivables including purchase orders (850), returns of advanced shipping notices (856), and invoices (810).
This new EDI integration offers Acctivate customers a simpler method for streamlining EDI transactions leading to more accurate and accelerated order fulfillment.
For small businesses looking to trade with Big Box retailers such as Target ®, Walmart ®, Lowe's ®, and Home Depot ®, an EDI solution such as SPS Commerce Fulfillment is a requirement. Using Acctivate as an EDI management software eliminates extra steps, paperwork, and confusion by sharing all necessary data electronically with a trading solution.
SPS Commerce has partnered with Alterity for several years. For Acctivate customers using SPS Commerce Fulfillment as their EDI solution, the direct integration can further streamline operations," said Jim Frome, COO at SPS Commerce.