One size does not fit all
The one-size fits all approach – where all features, including specialty ones, are included in one version of the software, and requires all users to receive and pay for all the functionality, needed or not.

Or, the second approach – including the functionality that is required by nearly all businesses in a standard version of the software, with specialized functionality available, at an additional fee, to those that require that capability.
Our Philosophy
We believe the latter option is a better method of fulfilling business needs, while keeping price levels fair. With over two decades of developing software for distribution businesses, we have a good understanding of the functionality required and desired by small and mid-size distribution companies and include those hundreds of features in our standard software package.
We also believe that a distribution business doesn't stop at the warehouse door and include a robust set of business management tools, including customer relationship management, purchasing, sales order management and decision support tools. Additionally, we have a set of add-on modules for specialized inventory or business management features, such as mobile computing, to provide the capability to those companies needing it.
Business Activity management | Business Activity scheduling | Business Activity service billing | Document management | Drop ship | EDI | Kitting (Custom) | Kitting (Standard) | Landed Cost | Lot & Serial Number Traceability | Manufacturing (Custom) | Manufacturing (Process) | Matrix Inventory | Mobile inventory management | Mobile order picking | Mobile receiving | Mobile sales orders | Multiple location control | Sales tax management | Shipping workstation interface | Special order | Web store integration
---
Business Activity management
---
Provides a centralized environment that encourages effective communication, teamwork and productive task management.
Assign, manage and track any activity, issue, follow-up, event or project throughout the organization
Cross-link business activities within a department or company-wide
Learn more about Business Activity management »
---
Business Activity scheduling
---
Track virtually any type of business activity, including service jobs that require the scheduling of employee time
Graphically view & schedule service activities
Stay organized with an at-a-glance view of the activities due on any specific day
Learn more about Business Activity scheduling »
---
Business Activity service billing
---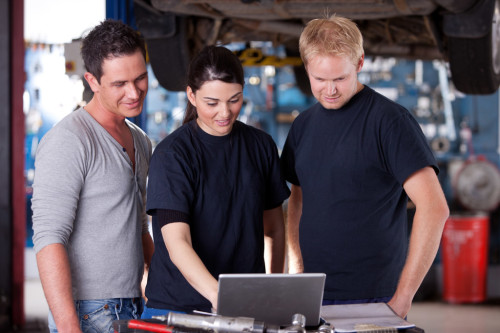 Efficiently track and bill time and materials for services and repairs
Quickly produce service orders for time and supplies used on jobs
Manage costs related to your service calls
Learn more about Business Activity service billing »
---
Document management
---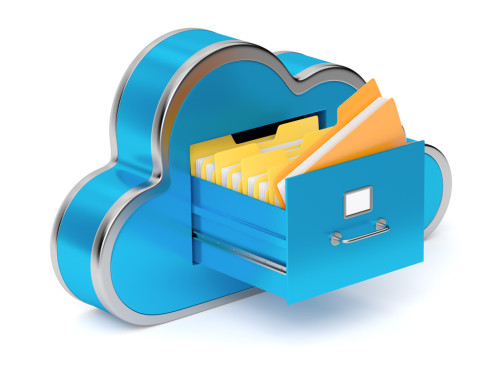 Direct integration to SmartVault, a leading provider of Software as a Service online document storage & secure file sharing solutions
Easily and securely attach, store, view and share documents & files, such as receipts, images, invoices and vendor agreements
Anytime, anywhere access from any web browser or mobile device via SmartVault
Secure, offsite backup of all documents & files
Granular user controls to manage file access and assign permissions per employee
Learn more about Document management »
---
Drop ship
---
Efficiently manage numerous drop ship purchase orders from one screen
Maintain control of the customer relationship by supplying drop-shippers with detailed packaging instructions
Link drop ship purchase orders to customer sales orders to allow for quick researching
---
EDI
---
Drastically reduces manual entries with more automated processes
Speeds up processing allowing ASN to be delivered prior to delivery of products
Save personnel time with the batch transfer of invoices to an EDI solution provider
---
Kitting (Custom)
---
Add, remove and substitute components and change component quantities
Configure components for quicker selection when substituting
Mark components as variable or fixed
Learn more about Custom Kitting »
---
Kitting (Standard)
---
Reduces level of components required by delaying commitment of components until order is received
Enables flexible and short-term promotions
Achieve predictability through the use of documented, standardized processes with the creation of a bill of material (BOM)
Learn more about Standard Kitting »
---
Landed Cost
---
Manually and automatically allocate additional charges beyond the purchase price of a product across one or more transactions

Allocate the total landed cost amount based on quantity, value or weight
Exclude certain items from the landed cost calculations & allocate a larger or smaller portion for some items based on a configurable factor
Manage COGS more accurately based on the total cost, which helps calculate profit margins
Learn more about Landed Cost »
---
Lot & Serial Number Traceability
---
Manage an unlimited amount of products through inventory that have lot numbers or serial numbers
Trace lots back to suppliers, through outsourcers or to customers by lot or batch
An extra layer of traceability for putting measures in place to help follow FDA & other regulatory procedures and ensure quality control on one screen
Manage, view and report on source, expiration date, lot, inspection and quarantine information
View details of transaction history for all lot/serial numbered products and components
Store and track ongoing notes, emails, documents, etc. for lot/serial numbered products
Learn more about Lot & Serial Number Traceability »
---
Manufacturing (Custom)
---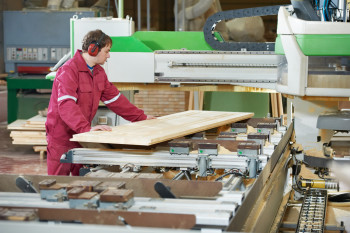 Vary the BOM by adding, removing or changing the component quantities or parts
Automatically maintain the traceability of a lot/serial number for a component or a resulting finished product
Easily manage the refurbishment process
Learn more about Custom Manufacturing »
---
Manufacturing (Process)
---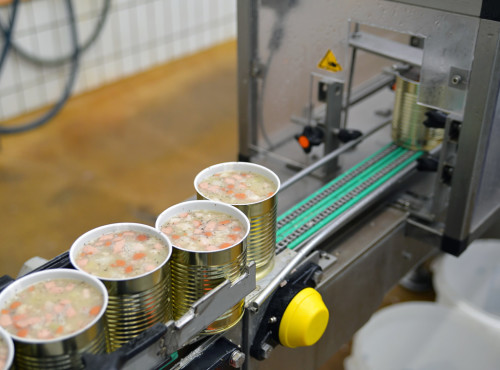 Easily handle conditional recipe or formula variations
Record the actual ingredients used at time of production
Automatically maintain the traceability of ingredient & production batch/lot numbers
Record the resulting yield quantity
Learn more about Process Manufacturing »
---
Matrix Inventory
---
Single dimension matrix from style to variant, such as color, size or any other variant of the product needed to be supported
Each variation will have its own cost
Variations are managed as separate SKUs
Sales history is maintained at the matrix level
Inventory movement is maintained at the component level
Learn more about Matrix Inventory »
---
Mobile inventory management
---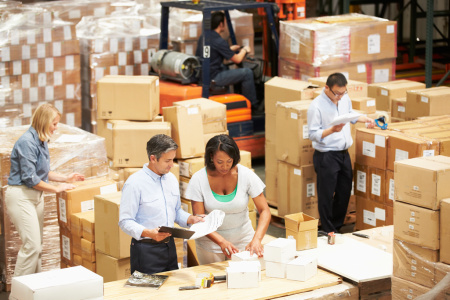 Accurately count thousands of inventory items using a digital count sheet on a mobile device
Immediately update warehouse inventory information on a mobile device
Swiftly transfer inventory between company warehouses, locations within a warehouse or from a warehouse to trucks or service vehicles through mobile transfers
Process inventory assemblies, including custom and process assemblies from a mobile device
Learn more about Mobile inventory management »
---
Mobile order picking
---
Pick the product from a mobile device with no printed paperwork required
Increase efficiency & accuracy dramatically with combined barcoding technology to pick products automatically
Capture product barcode, bin barcode and/or lot or serial numbers
Learn more about Mobile order picking »
---
Mobile receiving
---
Access purchase orders on a handheld mobile device
Combine with barcoding technology to quickly scan the received product into inventory
Compare the order and what was actually received on the mobile screen for immediate verification
Learn more about Mobile receiving »
---
Mobile sales orders
---
Create sales orders from a mobile handheld device while at a customer location, a trade show or from your showroom
Combine with barcoding technology allowing products to be scanned to complete order entry
Accept orders in real-time via a wireless connection to the Acctivate system
Learn more about Mobile sales orders »
---
Multiple location control
---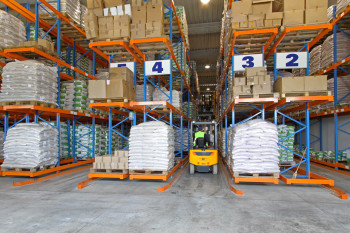 Track inventory quantities in any location that is a step below the warehouse (i.e. aisle, rack, shelf, bin location, on trucks or other company-defined areas)
Organize inventory count sheets by locations and zones
Receive inventory to a specific location and sell from specific locations
Add locations on the fly and/or set up locations at once
Set a primary inventory location for a product to be the default warehouse location for every transaction
Set a stock level to keep track of primary location inventory requirements
Learn more about Multiple location control »
---
Sales tax management
---
Automatic sales tax calculation & management with direct integration to Avalara AvaTax, a cloud-based sales tax solution
Manage complex tax issues such as nexus, exemptions, product taxability, sourcing rules, split rates, sales tax holidays, tax caps/thresholds and more
Dynamically access 100,000+ taxability rules that are applied across 11,000 jurisdictions
Address validation & tax exemption certificate management
Store detailed information needed for reporting and remitting, and filing can be done for you, as well
Learn more about Sales tax management »
---
Shipping workstation interface
---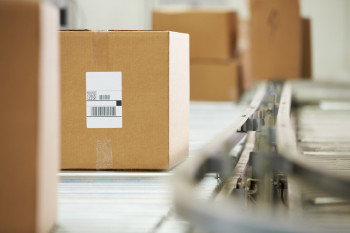 Manage & track an unlimited amount of products through inventory that have lot numbers or serial numbers
Integrates directly with FedEx, UPS, USPS, DHL & ShipRush to provide order & address information and to collect package information
Eliminate double-entry with the automatic population of order information into the shipping workstation
Quickly track shipments from within Acctivate
Learn more about Shipping workstation interface »
---
Special order
---
Easily create a sales order with the product type set to Special Order
Evaluate vendor options and quantity to be purchased and edit as needed
Create a consolidated purchase order for all sales orders for a particular vendor with a simple push of the button
Declare any product as Special Order only
Receive products into a special warehouse for isolation, in order to not affect demand forecasting of items in stock
Learn more about Special order »
---
Web store integration
---
Seamless integration to eCommerce platforms, such as Magento Commerce, ASPDotNetStorefront, Volusion and many more
Automated web store synchronization bi-directionally
Orders, tracking information, product availability and customers are synced
Learn more about Web store integration »