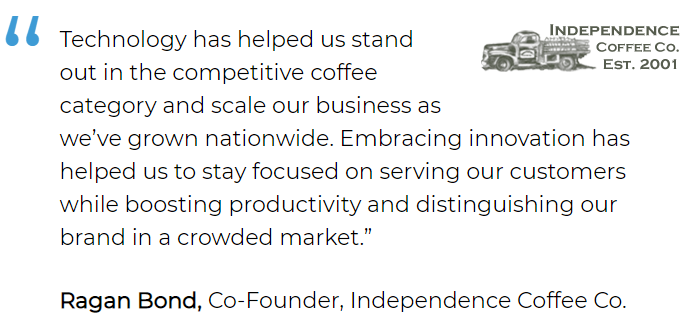 The coffee market is continuously growing and becoming more competitive every day. Independence Coffee Co. learned early on of the benefits of utilizing technology in daily operations, particularly for coffee traceability.
Independence Coffee Co. began in a garage in Brenham, TX, as a humble coffee roaster, producing 2,000 pounds of coffee in 2003. By 2018, Independence Coffee Co. was roasting 650,000 pounds of coffee annually and supplies nearly 275 grocery stores including H-E-B and Whole Food Market.
Independence Coffee Co. credits Acctivate Inventory Software, particularly its coffee traceability feature, for their continued growth and success.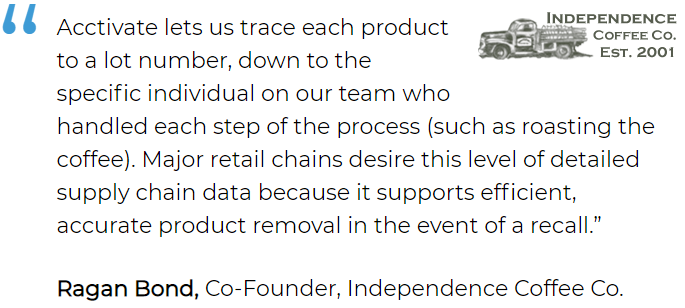 Acctivate also helps Independence Coffee Co. maintain compliance mandated by the FDA Food Safety Modernization Act and the Current Good Manufacturing Practices.

Thanks to Acctivate's coffee traceability and supply chain management, Independence Coffee Co. enjoys smooth trading partner relationships, recall readiness, and total visibility across their entire operations. In addition, Acctivate also provides a bi-directional integration with QuickBooks, further streamlining operations.
We wish Independence Coffee Co. a very happy 15 years in business and hope for many more!