---
Topic: Effective Inventory Management Reporting
---
Effective inventory management systems hold a world of data as a result of processes being performed within the business and entered into the software. If that software is just used as a holding cell for the data, the business is missing out on valuable advantages. But they can gain true value from the data once they release it and have it translated into effective inventory management reports to help in making smarter decisions across the organization.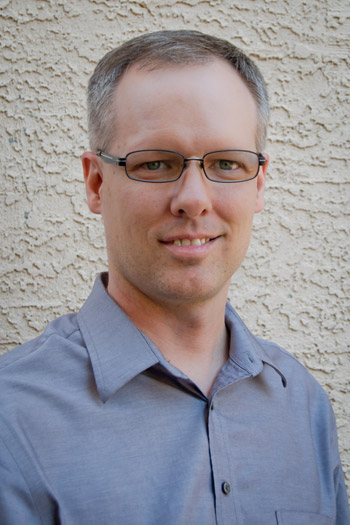 QuickBooks expert and consultant Donovan Sachs of Alembic Computer Services, Inc. specializes in several business services including custom report development. He has developed many reports for his wholesale distribution and manufacturing clients that enable them to fully leverage their data.
We recently chatted with Donovan to get his take on having effective inventory management reports within a business.
How valuable is it for a business to have effective inventory management reports?
It is extremely valuable. It is one thing for a business to look at their system and it tells them their quantity on hand and availability, but it is another thing to be able to look at and understand what has happened with the inventory. Effective inventory management reports can allow companies to manage their business better and to make educated decisions as to what they should be doing in regards to inventory, such as when to buy and what they're selling.
What steps should a business take to determine what types of reports they need for inventory management?
A company should look at their current day-to-day operations in all areas of the business and then determine what types of questions they are asking about their inventory. They should evaluate what they are doing to come up with those answers and how much effort it takes. What information is available and what information are they working way too hard to get? Generating reports makes it easier — reports that are going to provide those answers will get you to the information quicker than what someone is going through to get the answers to those questions.
In some cases, a company may not know what kind of questions they need answered until, for example, six months down the road when all of a sudden something pops up and they realize they want to know a specific piece of information. While they may not have a report, being able to then generate one is helpful.
Also, they should look at what information they are currently managing in Excel that is time-consuming and difficult. Taking advantage of reporting capabilities will shorten that process for them.
What are some common reports among businesses needing effective inventory management reporting?
There are few different categories of common reports.
There are sales history reports that allow a business to understand what has happened with their inventory. A business can look at sales by inventory, by product class, by product, by division and more to really break out the sales to help understand what is being sold, how often and if there are any trends in specific products.
On the flip side of that, there are purchasing reports, which can identify what is being bought and when, and what needs to be bought and when. A common need in a purchasing report is seeing how many of a product the business has on hand plus how many they have sold in the past to figure out how many they should purchase today. Knowing if you should buy 20 or 200 can be helpful when it comes to cash flow management.
Then, there are inventory availability reports. With inventory availability, it's sometimes more than just what is on hand and what is available — maybe some other considerations need to be taken in account like backorders because if you do not understand your backorders you cannot completely understand what you need to be buying today.
All these reports typically come standard in an inventory system like Acctivate, but because of the uniqueness in business, some adjustments may need to be made to those standard reports or maybe custom reports will need to be created.
What is a unique need you have addressed with an inventory management report?
You can get really creative with reports. The biggest "wow" report in regards to inventory we have created is called the "Mega Inventory Report". It provides a wide range of inventory information in one report. On a single row per product we show things like what has been sold, what has been purchased, what is on backorder along with pricing information. All the information it provides would typically take at least six different reports. In terms of inventory management and getting an understanding of inventory that report is really unique.
What benefits do businesses gain from the ability to customize reports?
Most inventory management systems will have a large number of standard reports. Because not every business is the same these sets of standard reports may not do the job. The ability to customize those standard reports or even create brand new reports that are not part of the system gives businesses the ability to produce the reports they need.
What is your opinion of Crystal Reports® for effective inventory management report creation & customization?
In my opinion, Crystal Reports is the way to go. It is a widely recognized product and a powerful reporting tool. It gives you the ability to do things like grouping, sorting, adding of formulas, and controlling the presentation of your data. It allows us to provide pretty much every report we are asked for. I think it is a great product and a good choice for a software provider to use as their reporting engine.
What would you recommend for a business to do that says they cannot access their data to get the reports they need?
Businesses say this for different reasons. For instance, the customer doesn't know where to find the information or they just do not have anybody that is educated in designing reports that can utilize the tools to get in and extract the data.
So if the data is not understood, I recommend the business in need reaches out to somebody who does understand the data, this could be the support team or a partner. If the business does understand the data, but doesn't understand the tools to get the data, then they should find somebody that can help fill that gap, whether that is an employee, a consulting company or a partner to the software provider. Just remember if the data can be seen on the screen, the data is there to be reporting on.
What would you tell someone not utilizing reports to help manage their business?
I would explain to them what advantages they can benefit from by having reports created. I will ask them what they are doing to get the information today, if they are not utilizing custom reports. When they explain that process, I can help them understand the benefit from having a report that they can run with just a few simple clicks and having that data there at their fingertips instead of spending two, three or more hours gathering that data. It can make a world of difference, on their understanding of their business and their inventory.
What overall business improvements can effective inventory management reports bring to a company as a whole?
The business ends up with a better overall understanding of their inventory. It allows them to make educated decisions on things like purchasing and selling. Without effective inventory management reporting a business doesn't know what to buy and when to buy it or what they are selling and what should be focused on. Without reports, the business is winging it and guessing and that can be detrimental to a company. 
It can also mean better cash management because they are not buying inventory just because they think they need to buy it. Instead, they are buying inventory based on facts.
For example, say a company buys 1000 widgets today because they looked and they only have 10 on hand and they think they sell 1000 in a six month period, but they don't really know. Come to find out they are selling only 20 each month, so they just bought 1000 of something that's going to be in their inventory for years. They could have utilized that money somewhere else in the business had they made a more educated purchasing decision.
It really comes to an overall better understanding of a business' inventory and their business and reporting can help them manage the overall business better.
What capabilities should an inventory software have to produce effective inventory management reports?
Access to the data and the ability to customize reports.
If a business does not have access to the data, then they cannot report on it. If it is an online solution, maybe they do not provide access to the data, making it impossible to create customized reports. Also, it depends on the type of database you are working with, some databases can be more difficult to work with then others. Some software just doesn't have a way to add in customized reports — it is like, "Here are our standard reports, deal with it. If you don't like them, export them to Excel and manipulate them."
So, the ability to be able to customize a report and then add it to the software is extremely important and powerful. Also, having the ability to add data to the system that is not standard to the software is very helpful — what I mean by that is the ability to add custom fields.
Learn more about Reporting in Acctivate »
---
There were some reports that we were doing in the past that were very manual. They were all Excel® based and everything was entered manually. Now I can just take the data straight out of Acctivate.

Acctivate's reporting functions are very robust compared to the competition, especially with the ability to utilize Crystal Reports and create some user defined reports. A lot of the competitors just don't have that flexibility with regards to customized reports like Acctivate."

Jason Stuart, Logistics Manager, The Brand Passport
---
Right off the bat, Acctivate gave us the ability to see our transaction process flow better.

We're saving time on data input, but I think the biggest benefit is the turnaround time in the reporting to the necessary personnel or departments."

David Wingard, CFO, St. Jude Candle Company
---
Reporting the Acctivate way
Acctivate includes over 100 reports & documents standard to the system that were created based on the business needs seen in the industry for effective inventory management. Acctivate reports contain real-time, company-wide information. Plus, businesses can get the information they need, the way they want it via Acctivate's customizable dashboards and Crystal Reports integration.
Find out more!
Learn more about Acctivate Inventory Management Software by giving us a call at 817-870-1311 to talk about your specific needs or by simply completing the form and a specialist will contact you to discuss solutions.
Discover Acctivate
Start a conversation with a specialist today to learn more.
Or call us at 817-870-1311