With careful management of inventory, businesses can elevate shoppers' online experiences
Customers love shopping online. In fact, in a recent study published in UPS Pulse of the Online Shopper, shopper satisfaction is higher when shopping online versus in-store (83% versus 62% satisfaction).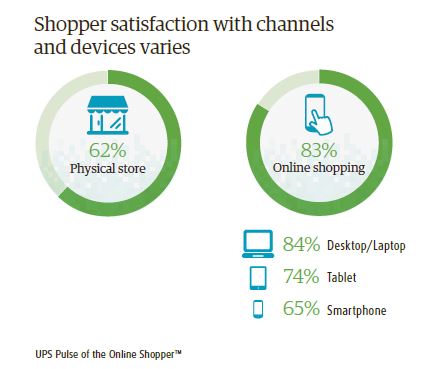 And while online shopping may conjure up the thought of destinations such as Big Box retailers' sites, shoppers are increasingly attracted to smaller online stores:
"Consumers are aware of the tradeoffs when choosing smaller retailers. Many are willing to accept more costly shipping, longer delivery times and/or higher prices when selecting such businesses. Beyond the unique and hard to find, there remains an interest in supporting the local community." – UPS Pulse of the Online Shopper
Web stores have been a great medium to connect shoppers with businesses that may otherwise be geographically inconvenient or unavailable to them. Additionally, shoppers are attracted to the unique and/or exclusive products offered by smaller web stores. In a section covering product assortment, the UPS Pulse of the Online Shopper explains that…
"Shoppers hunt for unique product and will support a range of retailers in its pursuit — both locally and internationally. Influences and starting points vary by individual, but 29% shop with smaller businesses simply because they 'like to try new retailers.'"
The importance of inventory management for eCommerce
Though shoppers are willing to shop at smaller business' web stores, product selection becomes an important factor in whether the shopper will make a purchase at a web store — big or small.
"If assortments aren't inspiring, shoppers will find many reasons to stray." –  UPS Pulse of the Online Shopper
Even when the shopper decides to stay at a web store, the purchase may be terminated later on when the shopper nears checkout. In fact, 42% of shoppers surveyed had abandoned a shopping cart because the item they were looking to purchase was out of stock.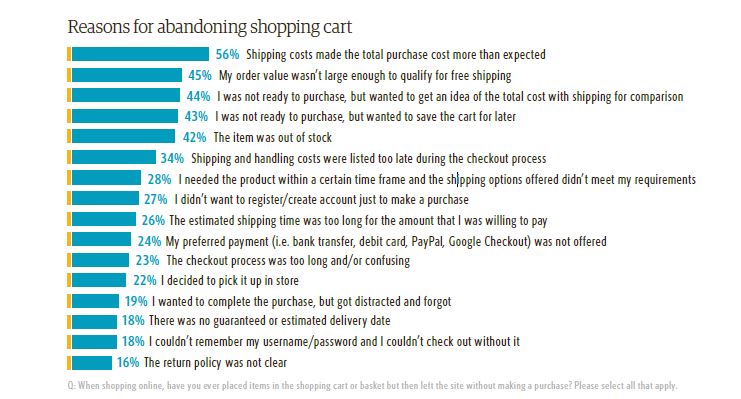 So not only does product selection impact whether or not a shopper stays long enough to make a purchase at a web store, but product availability also influences whether the sale will happen or not. This makes inventory management especially critical in eCommerce success.
Technology has also enabled shoppers to make more informed decisions. In fact, the UPS Pulse of the Online Shopper states, "at every stage of the journey, the role of information rises to the top of the list of what's important to shoppers".
The study also revealed that shoppers used mobile devices to research as much information about their purchase as possible, with 19% of shoppers stating they checked stores' inventory once or more a week.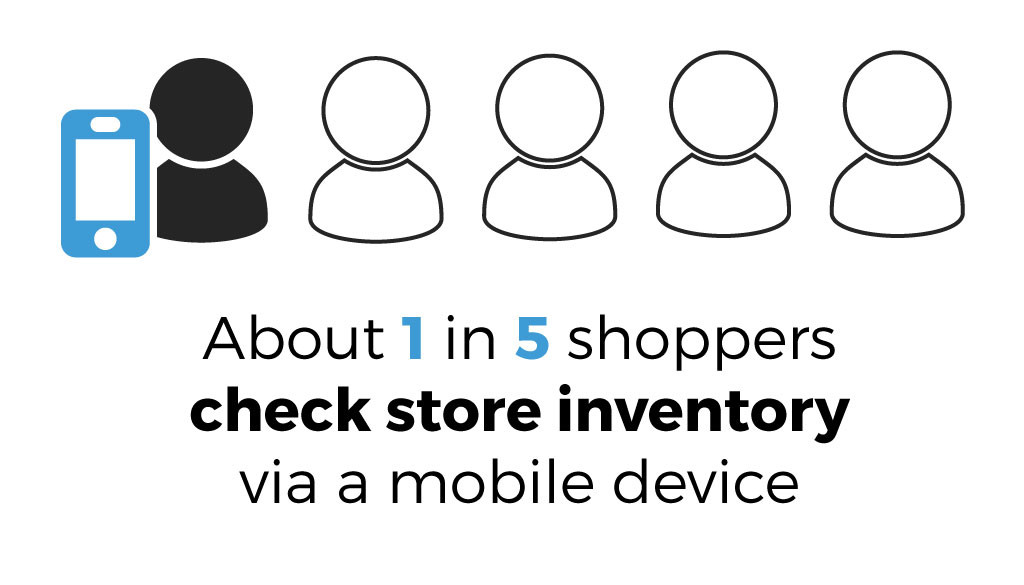 Factors for inventory management success
For businesses, handling web store sales can become difficult to manage, especially when inventory needs are complex. Instances of complex inventory needs include:
Drop-shipping: when an order for an item is placed to the manufacturer or supplier only after a sale has been made; the order is then shipped directly from the supplier to the customer, never coming directly into the distributor's possession
Kitting: when multiple items create a single unit or product to be sold
Matrix inventory: when an item is available in different variations such as color, size, style, pattern, etc.
For businesses that have other sales channels in addition to a web store, keeping track of inventory levels across multiple channels can be challenging. Other sales channels can include:
Brick-and-mortar store(s)
Phone orders
Direct mail orders
Email orders
Fax orders
Electronic data interchange (EDI) orders
So, eCommerce inventory management is just a piece of the logistics puzzle for many businesses.  There are many factors to overall inventory success.
In a recent review of Best-in-Class inventory practices by the Aberdeen Group, the two factors where Best-in-Class businesses outperformed all other businesses were improved inventory modeling/safety stock setting/inventory mix and improved inventory visibility across all locations.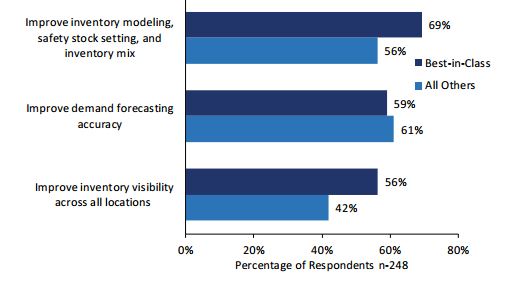 These factors where Best-in-Class businesses outperformed all others remedy the two factors explained earlier that affect whether a potential web shopper makes a purchase or not: product assortment (inventory mix) and in-stock inventory (safety stock setting).
The improved inventory visibility across all locations ensured the Best-in-Class businesses had enough information to make informed decisions, such as whether or not more safety stock or product assortment was needed.
Bridging the gaps of omnichannel inventory, purchasing, and sales
Because inventory is directly connected with sales and purchasing, having a platform that allows a broad view of organizational inventory, purchasing, and sales activity is integral to an efficient business. In the University of Tennessee report "Bending the Chain: The Surprising Challenge of Integrating Purchasing and Logistics", over 45% of businesses reported procurement and logistics were separate functions.
However, "when the purchasing and logistics functions are merged together, companies may realize increased levels of functional and financial performance such as greater efficiency, reduced complexity and lower operating expenses, cost of goods sold, and inventory," the study explains.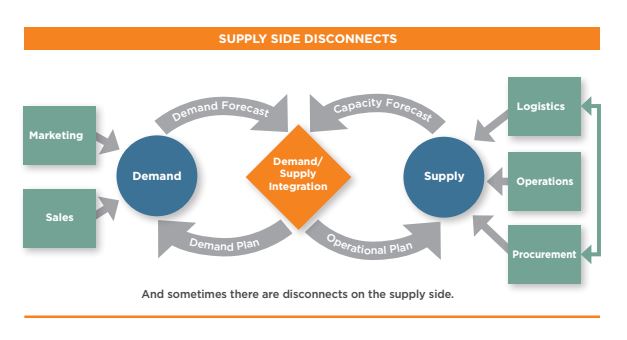 One of the most effective ways to get business visibility with integrated processes is an inventory management solution. An inventory management solution is a platform that shows real-time data and information about inventory, sales, purchasing, and more.
Some of the features available in inventory management solutions may include:
Web store integration
EDI integration
Inventory control
Sales order management
Purchasing management

In addition to the features it offers, an inventory management solution also provides inventory data and information across business locations, which can include:
Brick-and-mortar stores
Multiple warehouses
Third party logistics (3PL) warehouses
Consignment warehouses
The ever-connected consumers and businesses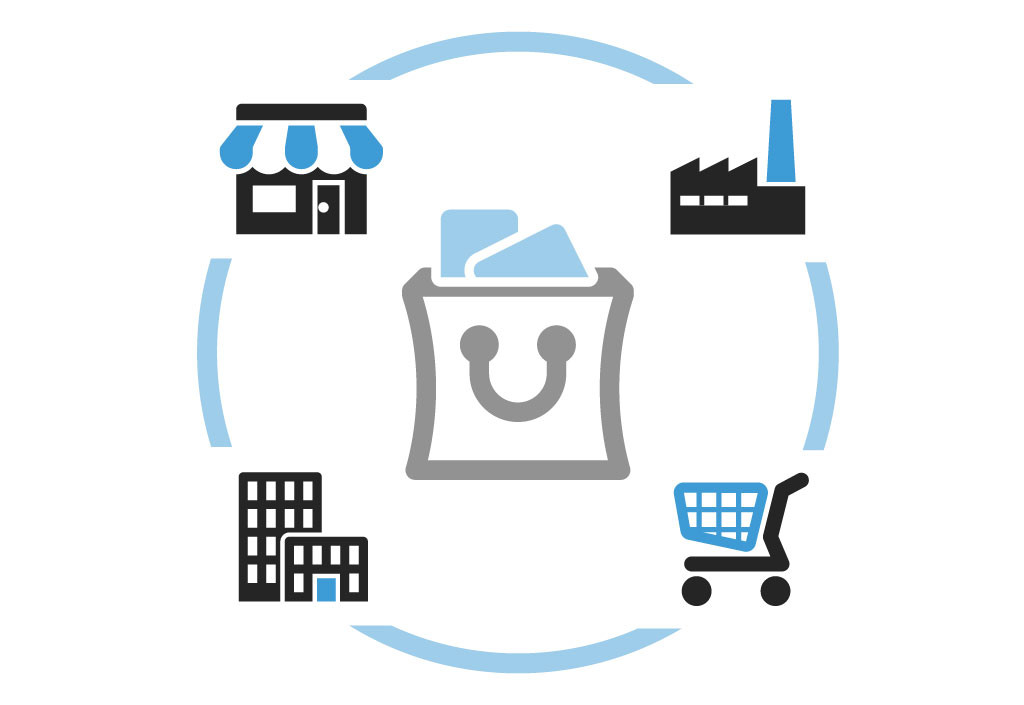 Technology has dramatically increased the convenience of shopping for consumers. No longer are customers limited to brick-and-mortar stores in their vicinity, and shoppers are no longer constricted to limited store hours. Web stores have made access to shopping available 24/7 and connected businesses with shoppers worldwide.
This makes inventory visibility 24/7 just as important for businesses, especially those who are eCommerce businesses and/or have web stores. Using a real-time data inventory management solution, businesses are able to effectively manage inventory and have visibility across their organization. With this, businesses are able to cater more sufficiently to the ever-connected online shoppers.