Warehouse barcoding software
Warehouse barcoding software is used for receiving products into stock, tracking work in process, handling inventory movement, fulfilling orders, and for tracking products after the sale. Barcode tracking in the warehouse reduces time spent on tasks, improves accuracy, enables tracking and tracing of items, and significantly reducing costs.
6 ways warehouse barcoding software improves business
A calendar alert reading "Inventory Day," pops up on all the computers in the office. For those putting in the legwork that day, a collective groan fills the air. Inventory day is not only time-consuming, but also tedious and, in many cases, aggravating.
Whether one person or a team of people manage the counts, "inventory day" can span from just a few hours to an entire week, depending on inventory size.Factor in the time for reviewing and revising mistakes as often occurs with manual methods, and the overall labor costs make the process both costly and time-consuming.
Many inventory-centric small and medium-sized businesses still depend on manual inventory management methods. Manual inventory management can not only be time-consuming but elevates the risk for human error and is generally inefficient. So why are so many companies still conducting business this way? Decades past the introduction of clipboards, paper, and pens for inventory and business management, there has been a lack of innovative and affordable solutions for smaller businesses to turn to.
Luckily for businesses today, alternatives exist.
For those growing tired of the laborious ways of manual inventory, sales, and order management, the implementation of barcoding software can greatly reduce time, cost, and errors.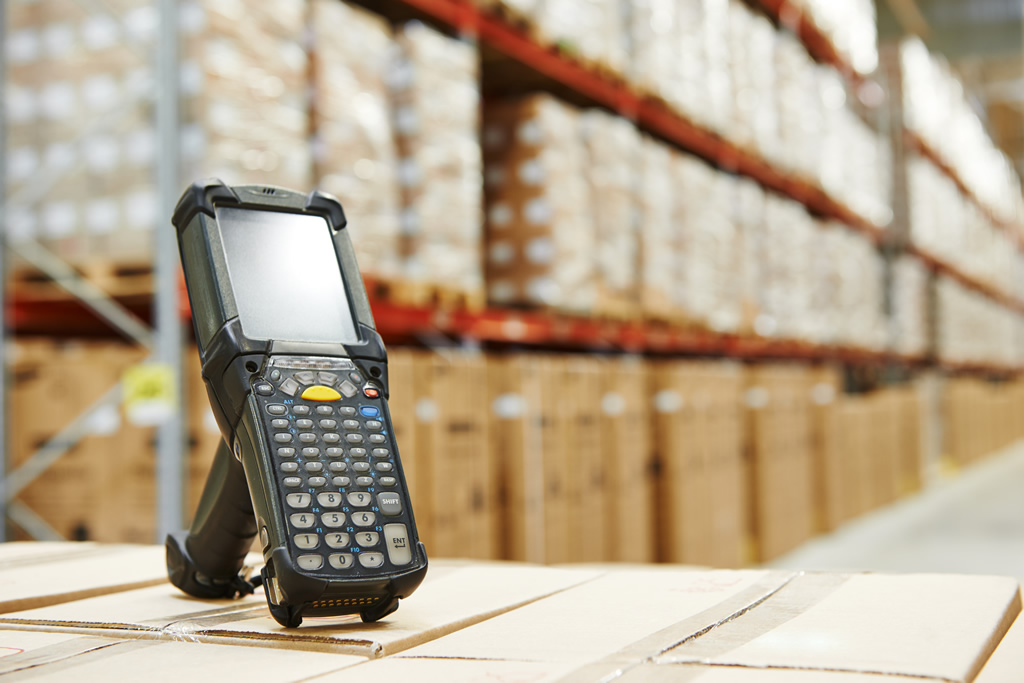 Drastically improve visibility & reduce errors with warehouse barcoding software
Imagine the distress a driver feels when driving along and suddenly hitting a deep patch of fog. The lack of visibility in a scenario like this is enough to make the heart race and sweat drip.
What about a lack of visibility in a business? Without having a clear and accurate view of what's going on day-to-day, business decisions, such as forecasting and purchasing, are made without the relevant information, risking incorrect choices and missed opportunities.
Implementing barcoding software greatly increases visibility and dramatically reduces errors. As operations run more efficiently, costs drop, customer satisfaction improves and, from a management perspective, daily operations become increasingly less stressful. Barcoding also comes with the built-in benefit of swiftly tracing any and all products barcoded with serial or lot numbers – a highly valued reassurance for most inventory-focused business owners.
---
Bison Oilfield and Industrial Supply trusts Acctivate warehouse barcoding software to manage their business

---
Verify, count & adjust inventory easily with warehouse barcoding software
Inventory counting by barcoding eliminates the manual shelf after shelf counting of products – barcoding involves much less time, effort and stress.
With each scan, the item's inventory is counted. The difference between the current actual count and the quantity on hand in the system is then compared and, if different, the available quantity automatically adjusts.
During daily operations, if a user is uncertain about inventory availability, one scan of a barcode verifies inventory amounts and availability. With barcoding software, inventory parameters notify management when quantities are getting low with suggested re-order amounts.
Order receiving with warehouse barcoding software is simple
The elimination of manual counting shipments to verify correct quantities are received makes order receiving more efficient and less painful. Instead of relying on counting and writing, a receiver scans received products to verify, approve, and admit them into inventory – shaving a significant amount of time from the entire process.
Incoming shipments are scanned to quickly attain all relevant information per product. The scan captures lot or serial numbers and immediately receives the product into inventory. The same scan verifies that the correct product and requested quantities are being received. A user can also view purchase orders at the touch of button, easily locating the order and any other pertinent information.
---
Acctivate warehouse barcoding software user, Chrome

---
Warehouse barcoding software efficiently manages sales orders
With competition increasing and purchasing trends changing, distributors must consider alternate methods to optimize sales. Many distribution companies are finding the ability to make sales on-the-go an important and growing aspect of the sales process. But, how can mobile sales orders be handled with accuracy? With mobile devices and barcoding, of course.
On a showroom floor, in a trade show booth or at a customer location, a scan of a barcode produces product information, availability, and even more importantly, can create sales orders. As a customer requests to add items to a purchase order, a scan of each product captures the product for the order and quantities needed at the same time. Once the sales order is complete, it's saved and submitted through the software, resulting in a prepared invoice.
Complete warehouse transfers with ease using barcoding software
A warehouse transfer with barcoding software only takes a few simple steps to complete.
The barcode of the product is scanned and available locations appear. Once the location for the transfer is selected, the transfer is recorded in real-time. Shipping integration handles the rest with the option of predetermined delivery routes and instructions.
---
Acctivate barcoding software user, Driven Racing Oil

---
Worry-free order fulfillment through warehouse barcoding software
Efficient and successful order fulfillment means consistent customer satisfaction and hopefully, in turn, customer loyalty. Every business in every industry is surrounded by competition at all times, and one of the most powerful ways for one to position itself in the marketplace is by delivering high customer satisfaction and service excellence.
Order accuracy is a key component to customer satisfaction and barcoding is how businesses accomplish this critical task. For order fulfillment, warehouse staff simply picks the product with a barcode scanner, claiming chosen inventory for the sale, with the barcoding system automatically adjusting inventory counts to reflect the sale. After order picking and packaging, the software shipping integration handles label-printing with name, address, etc. and delivery. The result is a highly accurate order management and order fulfillment process – and happy, loyal customers.
---
Get started today!
Learn more about Acctivate's flexible mobile barcoding capabilities and other business tools. Try Acctivate for free or call us at 817-870-1311.