What is Inventory Management?
"Old Mother Hubbard
Went to the cupboard
To get her poor dog a bone;
But when she got there
The cupboard was bare,
And so the poor dog had none."
Bet Old Mother Hubbard's dog wished his owner understood inventory management a bit better.
But, it's not that uncommon of a situation. Businesses worldwide struggle with answering the question meaningfully: What is inventory management?
LEARN ABOUT INVENTORY
As a business grows, or if the person who "always took care of that" leaves, suddenly out of stock scenarios may begin to occur while piles and piles of inventory sit on shelves. How can that be?
It stems from how businesses view inventory, a lack of realizing how inventory affects almost every area of the business and approaching inventory management with a holistic, business focus. Sounds good – but how do you do that and what is inventory management? Let's start with a better understanding of inventory.
We all have inventory, but can we all answer, "What is inventory management?"
Everyone has inventory and manages it in some way.
Let's use an example of your home pantry. There are probably 20 items that you buy every time you go to the store. When one of those items runs out, you know it immediately, and it makes a trip to the grocery store a priority on the to-do list.
Next, there are countless items that you have in the pantry for those times periodically throughout the year when you want or need them. You want them on hand because when you need them, you don't want to make a special trip to the store.
Then, there are the quantity buys. You know – the package of three gigantic bottles of mustard you bought at the warehouse store because they were a deal.
The special order items come next – those unique items the local store doesn't have that you order online and it takes a while to receive.
Last, there are those items that you bought on impulse, or because you thought it might be good to try or… and, the list goes on. The longer they stay in there, the further they work to the back.
But, hey you paid good money for them and don't want to just throw them away, right? Never mind that there's not much room any longer and you can't fit the soda on the shelves, so it has to sit on the floor.
How much money do you have invested in your pantry's inventory?
How long do unused items sit on the shelf before they are used?
Do you ever throw things out because they have expired?
Could the cash to purchase those extra two bottles of mustard been put to better use?
If you threw out or donated the unused items that just take up space and better organized the remaining inventory, would it save you time in the long run?
We all make inventory decisions every day in our personal lives and, hopefully, manage the goods we purchase with our hard-earned cash with some level of inventory management.
Businesses deal with the same issues – just on a much larger scale – which requires more controls, a systematic method to inventory management and an approach places inventory into overall business decisions and strategies.
What is inventory management? First, it's understanding that inventory is an investment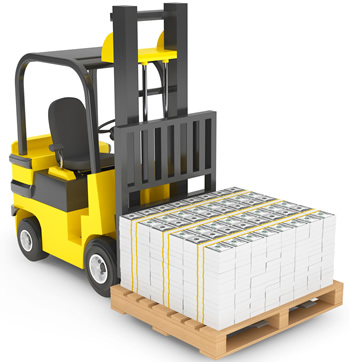 Asked the question, "What is inventory?" most businesses respond with "things we buy" or "the products we sell."
True statements indeed, but inventory should be viewed as an investment – probably the biggest investment a company makes.
How a business views inventory is critical to cash flow and effective inventory management is the path to realizing the best return on investment.
Like the items in the pantry, every business has certain items with a high turnover rate, some items that turn a couple times a year, products that need to be accessed for customers by special order, and probably some inventory that needs to be liquidated to simply free up space in the warehouse.
Viewing inventory as a key business driver highlights the importance of inventory management.
What is inventory management?
So we are back to the question, "What is inventory management?"
While a business may have someone with the title of inventory manager, in actuality the entire business has a hand in effective inventory management.
Marketing & sales can cause demand changes from product promotions and advertising. Careful coordination with purchasing, sales and warehousing prior to promotions is critical to deliver on expectations.
Purchasing has a big role. Demand must be anticipated and purchasing must make intelligent purchasing decisions, timed to minimize out of stocks, while also maximizing spend. Vendor reliability must be assessed with performance measured to mitigate risk and ensure product flows in from the supply chain.
The inventory and warehouse management team are the keepers and distributors of this valuable asset. Warehousing decisions, such as which inventory is deployed in which warehouse, how the warehouse is organized, maintaining accurate counts, pick routines, order fulfillment accuracy, and the implementation and consistent adherence to policies and procedures have a significant impact on profitability.
Like marketing, sales must coordinate with the rest of the business to keep customer satisfaction levels high. Prior to sales promotions, sufficient inventory should be verified and purchasing notified since the promotion could affect demand and replenishing requirements
---

---
Inventory management is business management.
Businesses wanting to improve their overall operations need to bring inventory management in from the warehouse and give them a seat around the business decisions table.
Achieving sustainable improvements in inventory management requires consistent communication and coordination across business functions, and understanding of each function's operations, implementation of policies and procedures, and a business and inventory management system, such as Acctivate, to manage the process.
---
---
The need is the same regardless of the size of the business. Silos are found in small businesses as frequently as large. Bringing a company together on one system coordinates activities, places tools for handling tasks in the hands of everyone across the business and provides management real-time access to information and dashboards to consistently manage and monitor activities and results.
---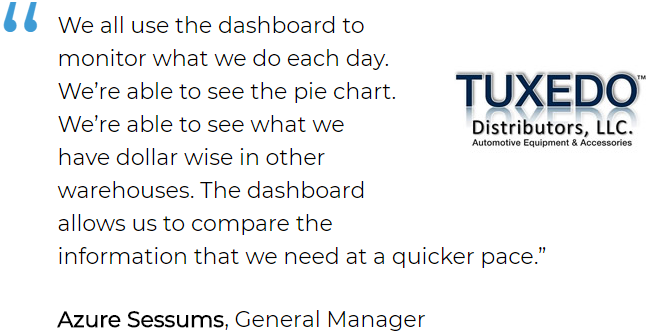 ---
Get started today!
Learn more about Acctivate's powerful inventory management tools & seamless integration with QuickBooks. Try Acctivate for free or call us at 817-870-1311.