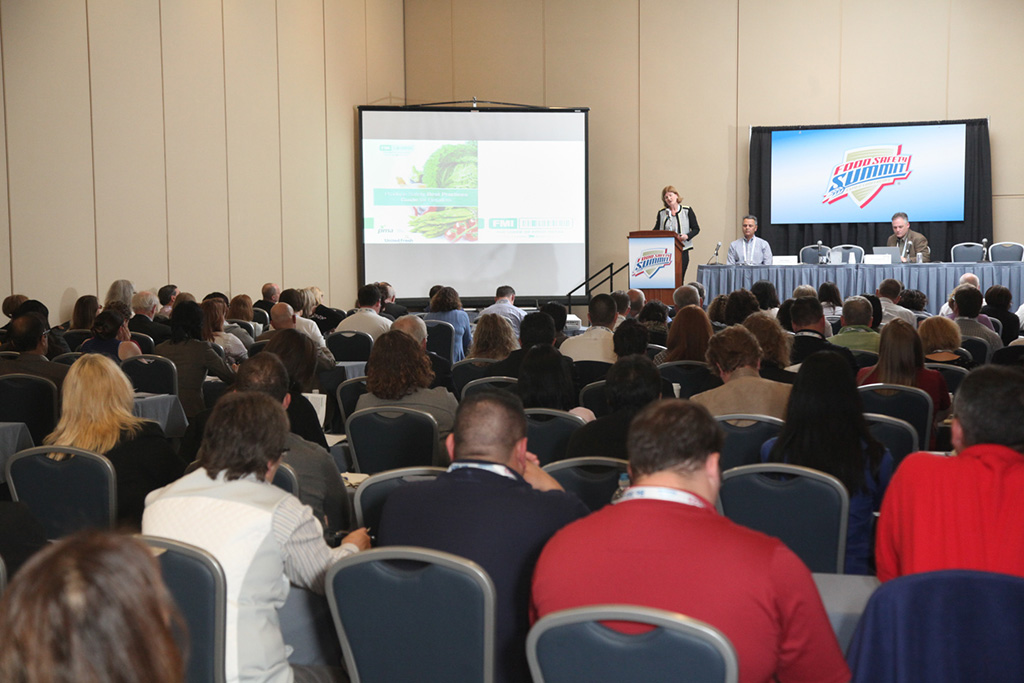 In early May, we attended the Food Safety Summit '17 held near Chicago at the Donald Stephens Convention Center in Rosemont, Illinois. Inventory management experts at a food safety summit, you ask? Yes, of course. We serve a multitude of small to mid-sized businesses across a lengthy span of industries, including numerous food and beverage distribution and manufacturing clients across the country. With the recent enactment of FSMA, the Food Modernization Safety Act, we decided to attend the Food Safety Summit to learn more about the challenges our food & beverage clients are facing.
While many large companies took center stage at the Summit, the message remained the same across the board– food safety affects food and beverage companies of all sizes, no matter how big or small, with one product line or thousands. Many industry-solutions are tailored to the larger entities consisting of 10,000 or more employees, but solutions available for small and mid-sized businesses are limited.
Acctivate exists for small to mid-sized businesses, and fortunately, is equipped with many of the tools food and beverage companies need to manage their businesses efficiently and responsibly. Acctivate enables the tracking of lot and serial numbers with ease and within minutes, provides detailed information regarding individual lots including expiration date, inspection and quarantine information, and ongoing notes, attached documents and emails. With the implementation of Acctivate, most manual record keeping is eliminated and critical data, along with seemingly inconsequential data that could mean the difference in times of crisis, becomes automated and secure.
The Food Safety Summit '17 was very informative and we are happy we attended – we are more ready than ever to continue serving the needs of small to mid-sized food and beverage companies during these times of change.