How to keep track of inventory for an online store? That is a question many online sellers ask themselves when faced with obstacles. A sudden influx of orders, the need to fulfill orders quickly, a desire to maintain consistent inventory accuracy, and a number of other challenges can all leave you wondering how to keep track of inventory for an online store.
Inventory management software that has web store integration and other capabilities that cater to your specific business is the solution for keeping track of an online store's inventory. Inventory software increases accuracy and automation to streamline business procedures from web store and orders to inventory and shipping.
How to keep track of inventory for online stores with inventory miscalculations
Web store integration is crucial for keeping inventory accurate within your online store and other systems. An inventory management software with web store integration automatically updates data when items are sold or restocked. Web store visitors, customers and everyone in your company can see real-time product information and availability. The software also maintains a history that may be used to choose which products need to be restocked and which products you will no longer need to stock.
---

---
How to keep track of inventory for online stores selling through multi-channels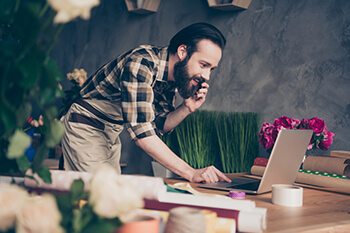 Selling products through more than one sales channel is quite common, but can be a source of frustration and errors. If you have an online store, more than likely you sell items in a different sales channel like a brick and mortar store, over the phone, through a catalog, or by fax. No matter the channel, customers expect sales to be processed the same. Processing orders from multiple sales channels in one system provides uniformity and maintains inventory accuracy – no matter where the order originated.
How to keep track of inventory for online stores without misplacing inventory
Tracking inventory manually with spreadsheets or pencil and paper is highly susceptible to human errors. The traceability feature in inventory management software increases accuracy with automatic updates on status of products as they move through the supply chain. Pairing traceability with barcoding reduces errors caused by manual rekeying of data creating an essential part of accurate tracking. Tracking inventory with software has the added benefit of company-wide visibility of data maintained within the system.
---

---
How to keep track of inventory for online stores prone to order fulfillment errors
Order fulfillment is a major part of your warehouse processes that must be done quickly and with consistent accuracy. A robust inventory management software with order fulfillment can streamline the process by mapping out the fastest route to get all items in each order. Accuracy while filling orders is essential for keeping customers happy and turns them into returning customers.
How to keep track of inventory for online stores with slow shipping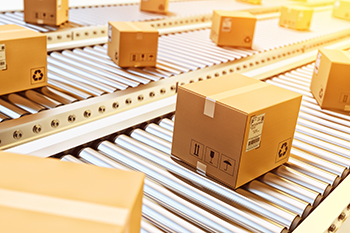 Online shoppers expect their items to be delivered within a few days after they place their orders. Fast shipping is a strong persuader for enticing online shoppers to purchase products and a key selection factor for choosing which web store in which they shop. Inventory management software with shipping integrations to all major shipping carriers gives online sellers flexibility in determining which carrier is fastest per order.
Find out more!
Learn more about Acctivate Inventory Management Software by giving us a call at 817-870-1311 to talk about your specific needs or by simply completing the form and a specialist will contact you to discuss solutions.
Discover Acctivate
Start a conversation with a specialist today to learn more.
Or call us at 817-870-1311