Electrical Supply Software enhances business operations and streamlines warehouse processes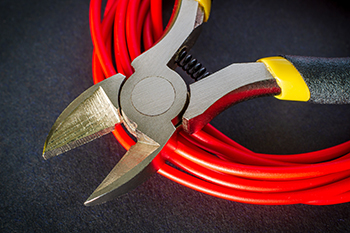 Electrical supply software offers small electrical distributors robust capabilities essential for accurate sales orders, efficient order fulfillment and shipping, and outstanding customer service to boost business profitability and growth.
---
In just a few years, the electrical supply industry has become increasingly more competitive with new players entering the industry. They are large, sell online, and offer fast shipping. With the addition of these new distributors, small electrical suppliers are becoming more scarce as they are being bought out by more established suppliers, are themselves buying competitors, or are closing their business altogether. That said, the small electrical supplier has one key advantage – personal customer service – something many customers in the electrical supply industry like and prefer.
This competitive advantage is something that new suppliers have failed to provide and cannot replicate. By improving other aspects of their business, small suppliers can strengthen their position and continue to grow. The simplest way to quickly boost growth, online sales, and shipping efficiencies is to implement technology such as electrical supply software.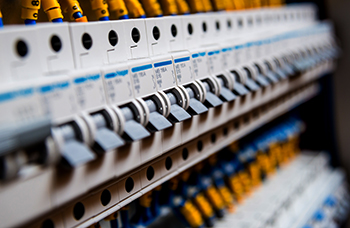 A stable and feature-rich electrical supply software like Acctivate improves business procedures and profitability by optimizing accuracy, efficiency and productivity. Acctivate Electrical Supply Software provides real-time visibility, can handle an unlimited number of products, and helps small electrical distributors excel in customer service. Acctivate has powerful features including multi-channel sales, EDI, sales tax management, order fulfillment, and shipping integration.., and it works with QuickBooks.
---
Electrical Supply Software with multi-channel sales
Selling on a website or through a third-party marketplace allows electrical supply distributors to expand their business beyond local sales. With appropriate management of multiple sales channels, the increase in sales can support business growth and stability in the industry.
Acctivate's multi-channel sales capabilities allow for easy management of multiple channels such as in-person, phone, fax, mail from a catalog, and through one or multiple online websites, in one central place. Having all information in one system provides instant access to accurate stock, orders, and customer information.
---
Electrical Supply Software with EDI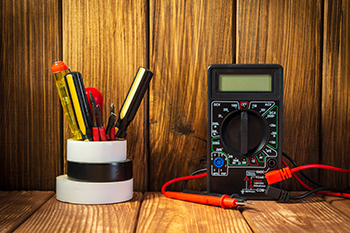 Electrical supply distributors increase order accuracy with big box retailers by using EDI (Electronic Data Interchange). Sending transactions through EDI eliminates human errors in data rekeying and automates numerous time-consuming tasks.
Acctivate EDI and leading EDI providers work together to automatically manage EDI transactions and help distributors comply with EDI requirements, while maximizing accuracy and efficiency of orders.
---
Electrical Supply Distributors Software with sales tax management
The thought of managing sales tax can be a daunting one for many small electrical distributors. Taxes differ from state to state, city to city and, sometimes, within a single city. Meanwhile, sellers are expected to follow numerous tax laws that often change. The good news is suppliers can simplify and automate the process of calculating taxes with a tax management system.
Acctivate partners with Avalara AvaTax, a leading sales tax manager, to provide an up-to-date tax management system. Avatax constantly researches all taxability laws for products to calculate the precise tax required per location and updates their software, simplifying and automating the major steps of tax compliance.
---
Electrical Supply Software with order fulfillment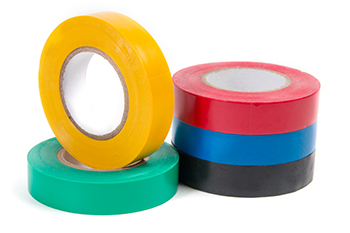 Properly coordinating the order fulfillment process is essential to improving efficiency in the warehouse. If electrical supplies distributors have problems in any part of picking, packing and shipping, the process is disrupted and product delivery is delayed.
Acctivate's order management and fulfillment features streamline the order fulfillment process. Acctivate improves the management and coordination of order fulfillment to simplify the process, increase accuracy, and significantly shorten delivery time.
---
Electrical Supply Software with shipping integration
Effortlessly integrating with shipping carriers is crucial to minimizing delivery times for electrical suppliers. Automating shipping procedures reduces inefficient manual tasks that often lead to errors.
Acctivate Shipping Workstation integrates with traditional carriers – USPS, UPS, FedEx and DHL – and newer solutions – ShipStation and StarShip – to optimize shipping. Acctivate boosts electrical distributors' shipping efficiency, no matter their preferred method of shipping.
---
Electrical Supply Software works with QuickBooks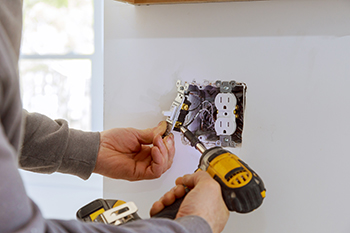 After years of maintaining business financials in QuickBooks, many electrical supplies distributors prefer to continue using QuickBooks. With so much history in QuickBooks, once distributors realize their business could benefit from using inventory management software, they look for one that does not replace or affect their financials.
Acctivate electrical supplies inventory software seamlessly integrates with QuickBooks with bi-directional synchronization to form a powerful business management system like no other.
---
Get started today!
Discover how Acctivate can transform your business. Try Acctivate for free or give us a call at 817-870-1311.