Tax season is the time of year when businesses are forced to confront the truths of the overall state of the company. Business owners must evaluate costs, cash flows, write offs and margins to gauge the health of the company as a whole. Business health entails assessing the efficiency of functions of several different components, but one of the most visible and influential aspects is inventory cost management.
As we approach this year's delayed Tax Day, knowing the various costing methods available is key to setting your business up for success. Efficient inventory cost management is crucial for the longevity and overall health of a company's finances. The right inventory cost management method will better identify fluctuations in product value, where money is being spent and how to improve business functions overall.
Know the options for inventory cost management
Inventory is arguably the biggest and most important asset of any business who sells tangible goods. Businesses buy products, sell products and pay other people to move inventory to where it needs to go. Knowing the options for inventory cost management will help businesses choose the right method for reporting the most accurate information and, in turn, will lead to better decision making for the company.
Over 80% of small businesses in America use QuickBooks to manage financials. QuickBooks-supported inventory costing methods include weighted average cost (WAC) and First In First Out (FIFO). WAC is ideal for items that are all the same, such as identical tools in a hardware store or identical games in a toy store. Discrepancies arise with other types of inventory under the WAC method. When gas stations restock the gas supply, the new gasoline mixes with the old gasoline. Therefore, when customers buy gas, they're most likely paying for a little old gasoline which was costed differently.
The FIFO method assumes goods purchased by the company first are sold to customers first. The remaining stock is intended to be valued at the most recently incurred costs, and the costs on the balance sheet should reflect their current value in the marketplace.
While both methods are commonly used, they may not be the most accurate or suitable inventory cost management methods for your business. Small businesses can utilize different methods to cost inventory using software applications designed to better manage inventory and finances. Other common methods not supported by QuickBooks include LIFO, Actual Costing, and Costing By Location.
LIFO
Last In First Out (LIFO) is the opposite of the FIFO method and assumes the most recently purchased inventory gets sold to customers first. As the prices of the products increase, the Cost of Goods Sold (COGS) balances out to be relatively higher and the ending inventory balance is lower, which reports a lower gross profit and taxable income.
LIFO is not allowed in some countries because of this reason. However, LIFO improves the accuracy of matching current costs with current income, as your newly purchased goods are the most recent items sold to customers.
Actual Costing
The Actual Costing method, sometimes known as Specific Identity Costing, reflects the true cost of goods sold per product. The actual cost flows with the unique identifier of a product, such as lot or serial numbers. Actual Costing is an inventory cost management method that may be ideal for manufacturers with the ability to account for true costs per product, warehouse, lot or serial number. Businesses who sell large products, such as cars and appliances, find this method more idealistic to apply when purchasing various parts.
Costing By Location
Costing By Location, or Warehouse Specific Costing, is an inventory cost management method that makes sense for businesses who have inventory in multiple warehouse locations. Determining the cost of inventory depends on the warehouse where the product is located, and the varying location factors can make the same product have a different internal cost.
The Costing By Location method provides businesses with better analysis capabilities to determine factors such as:
Quality of purchasing management

Vendor and 3PL performance

Operational cost improvement
Landed Cost: a practice for better inventory cost management
Landed Cost is a sought-after practice to allocate specific costs that are tied to a product. Landed Cost accounts for all costs associated with moving inventory before it is sold to a customer, such as expenses for freight, labor and gas. Breaking down additional costs related to acquiring a product allows businesses to be very specific in cost adjusting. By tracking and allocating costs better, businesses can make better decisions for sourcing and purchasing inventory.
Product cost
+ Shipping: Costs from handling freight and packaging
+ Customs: Duties, taxes, tariffs
+ Risk: Insurance, quality assurance, regulatory compliance costs
+ Overhead: Purchasing, travel costs, contracts
= Landed Cost
Acctivate Inventory Software for QuickBooks
Alternate approaches to inventory cost management help promote the health and longevity of your business. Some costing methods and practices cannot be found within QuickBooks, but fortunately there are many integrated inventory solutions that can expand costing method options without having to change the financial management system that is already in place.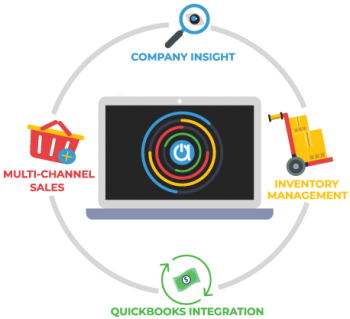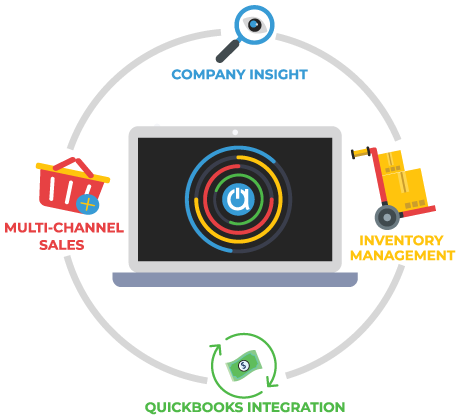 Acctivate is a real-time inventory management solution designed with small businesses in mind. Bi-directional QuickBooks integration capabilities allow users to keep financial record keeping in place while expanding inventory control. Acctivate supports FIFO, LIFO, Standard, and Actual costing methods out of the box, but will support QuickBooks supported costing methods if companies choose to stay with their current method. Having a real-time inventory system in place integrated with QuickBooks is a proactive measure for better inventory cost management.
Find out more!
Learn more about Acctivate Inventory Management Software by giving us a call at 817-870-1311 to talk about your specific needs or by simply completing the form and a specialist will contact you to discuss solutions.
Discover Acctivate
Start a conversation with a specialist today to learn more.
Or call us at 817-870-1311