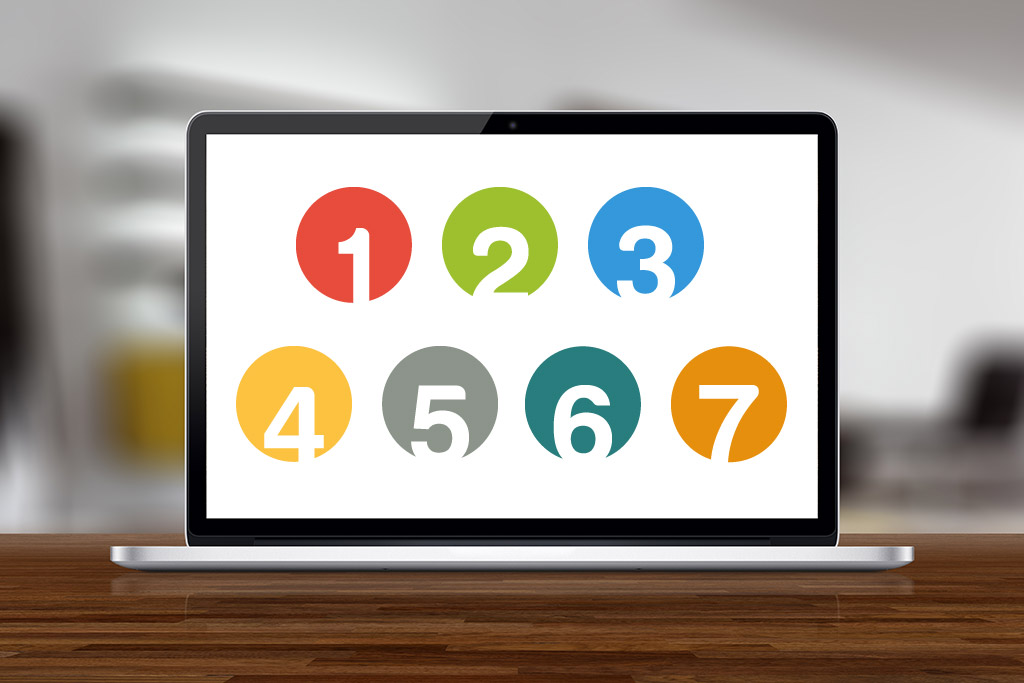 ---
From robust inventory control to web store & EDI capabilities, an inventory system for small business should have 7 essential features to help manage daily operations, control inventory, serve customers, and make better decisions.
---
A business is considered "small" when they employ fewer than 500 employees. But don't let the label fool you, according to the U.S. Census Bureau, 5.73 million employer firms consisted of 499 workers or less and accounted for 99.7% of the American economy in 2012. Out of that 99.7%, businesses with 20 employees or less accounted for 89.6% of those businesses. Simply put, America is a small business haven.
Another study conducted by the U.S. SBA Office of Advocacy revealed that from 1993 to mid-2013 small businesses were responsible for 63%, or 14.3 million out of 22.9 million, of new job growth. Needless to say, the American GDP would certainly suffer without the constant addition and growth of smaller businesses. Just because a business is "small" in manpower certainly does not mean they are small in terms of inventory, clientele, or revenue.
Just as small businesses are vital to the economy, growth and success are vital to the small business owner. When a small business owner is in the market for a solution to assist in day-to-day operations, inventory control, and customer management, affordability and capabilities are a key concern. In the case of manufacturing, inventory or distributing-focused businesses, the right inventory system can make or break their future success. To assist small business owners with their search, we've compiled a list of the must-have components required before the purchase of an inventory system for small business.
1. An inventory system for small business must have robust inventory control
While this may seem obvious to anyone in the market for inventory management software – you can't have a list of requirements without stating the ultimate number one – inventory control. When a company implements inventory control, the health of the company improves. The right inventory system for small business provides complete inventory visibility. Being blind-sighted by out-of-stock items becomes a thing of the past, as does being unaware of the availability of any single item at any time. Proper inventory software alerts users when re-ordering is needed and suggests quantities, is capable of multi-tiered pricing, and can commit specific inventory to certain customers. An inventory system allows entering and saving the bill of materials per product, as well as factoring in things such as the costing of labor and production.
---

---
2. An inventory system for small business needs advanced purchasing functionality
If an inventory system lacks in advanced purchasing functions, think twice before buying. Advanced purchasing not only manages purchase orders and payments, but also provides the user with demand reports and overstock analysis. Overstocked inventory no longer sits on shelves wasting investment. Advanced purchasing handles the purchase order from the workflow to warehouse receiving. Advanced purchasing allows more budget control, decreases wasteful spending, enables savings opportunities, and overall enhances purchasing operations.
---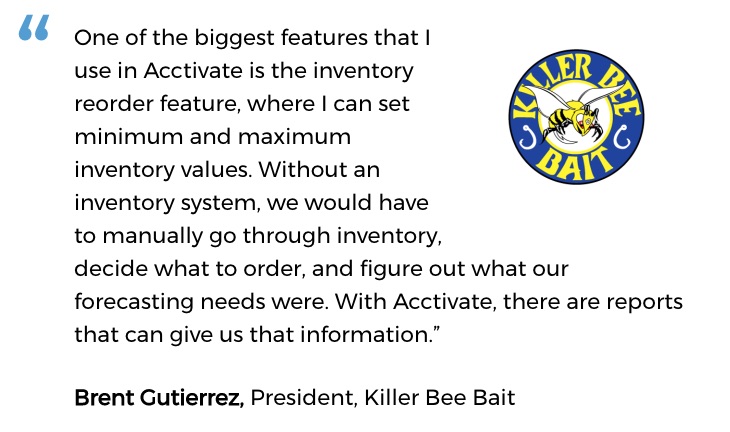 ---
3. Credit management & control is critical in any inventory system for small business
When running a business, efficiency is crucial. While some businesses resort to spreadsheets and a mass of Outlook reminders, a better choice is to let an inventory system for small business do the work. A good inventory system systematically handles customers, their credit, payments, and missed payments, while also accounting for discounts or grace periods.
---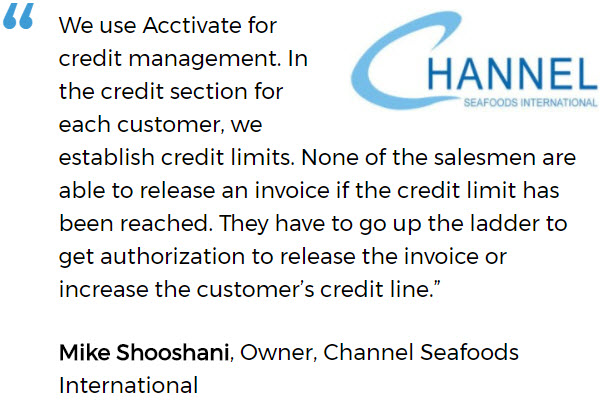 ---
4. Decision support tools are a necessity for an inventory system for small business
Business is about timing and decisions. One wrong decision could produce an unexpected domino effect and the results could be disastrous. Instead of leaving decision making to luck, detailed reports allow visibility into every area of the business. Reports built into an inventory system take a business halfway – the other half is the ability to analyze complete historical data. Analysis brings trends to the surface, reveals opportunities, prevents mismanaged capital and, most importantly, helps with good decision making.
---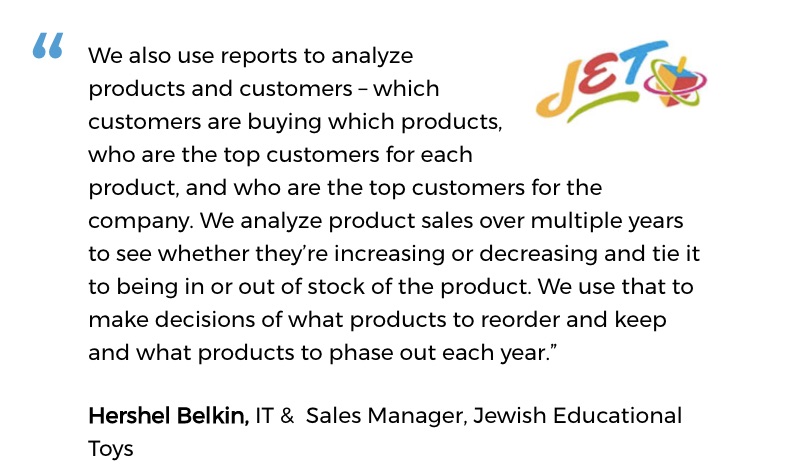 ---
5. Customer service & support tools are crucial for an inventory system for small business
We all, as consumers, know how crucial it is for a business to have a solid customer service and support team. An inventory system for small business should have an integrated capability for managing customers and support requests. An inventory system with integrated customer service capabilities allows the support team to easily access order, product and shipping information in real-time – critical for fielding customer support in today's fast-paced environment.
---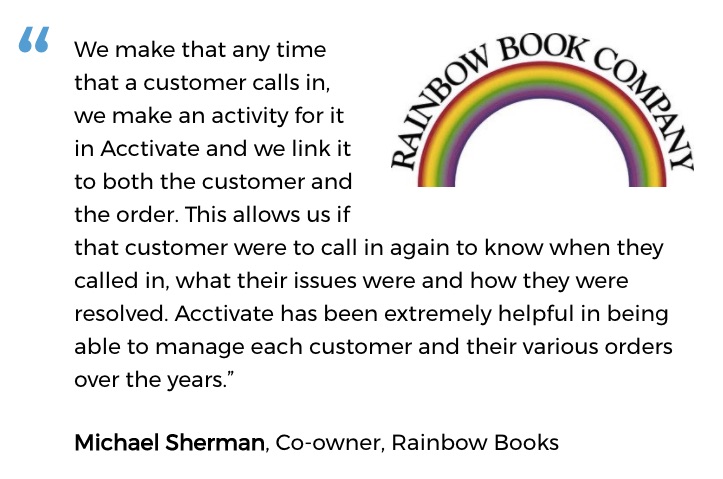 ---
6. An inventory system for small business should have traceability
Traceable serial number and lot number control is crucial, especially for food and beverage, medical, and pharmaceutical manufacturers and distributors. If products are ever subject to a recall or compliance check, an inventory system for small business must have the functionality to quickly and efficiently access the reports required to provide the information for the recall.
---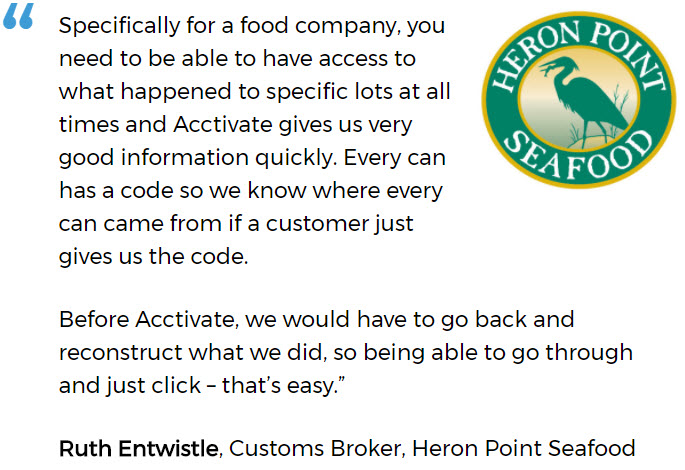 ---
7. Web store & EDI capabilities are essential for any inventory system for small business
In today's online, fast-paced business environment, a business should have the ability to trade with big-box retailers easily and/or successfully manage multiple web stores at once. Having the capabilities to connect with thousands of EDI trading partners such as Wal-mart, Walgreens, Costco, and more and/or being able to easily manage the inventory of a web store with integration to eCommerce platforms such as Amazon, Shopify, or eBay can be incredibly beneficial to a business. Putting products in front of potentially thousands of more consumers not only increases sales but revenue and reputation. The right inventory system for small business will automate many of the tasks of managing EDI and web stores, reducing manual processes and human error, increasing accuracy, preventing the sale of unavailable inventory, while boosting order fulfillment and customer satisfaction.
---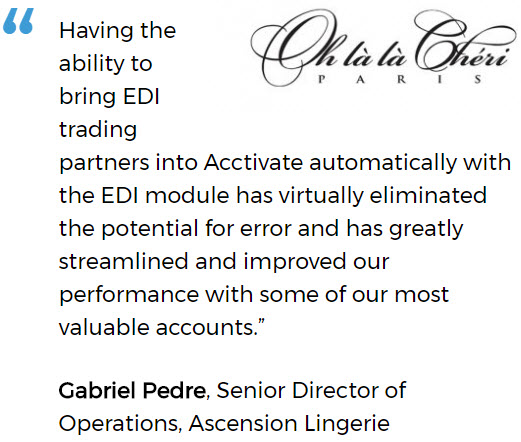 ---
Find out more!
Learn more about Acctivate Inventory Management Software by giving us a call at 817-870-1311 to talk about your specific needs or by simply completing the form and a specialist will contact you to discuss solutions.
Discover Acctivate
Start a conversation with a specialist today to learn more.
Or call us at 817-870-1311
Back to top
The following two tabs change content below.
Ally Long
Marketing Communications Specialist
As a marketing communication specialist at Alterity, Ally is able to bring her passion for writing, speaking, and communication to life. Ally holds a bachelor's degree in English from the University of Texas at Arlington.
Latest posts by Ally Long (see all)