In almost every job now, people use software and work with information to enable their organisation to operate more effectively.

That's true for everyone from the retail store worker who uses a handheld scanner to track inventory to the chief executive who uses business intelligence software to analyse critical market trends.

So if you look at how progress is made and where competitive advantage is created, there's no doubt that the ability to use software tools effectively is critical to succeeding in today's global knowledge economy."

-Bill Gates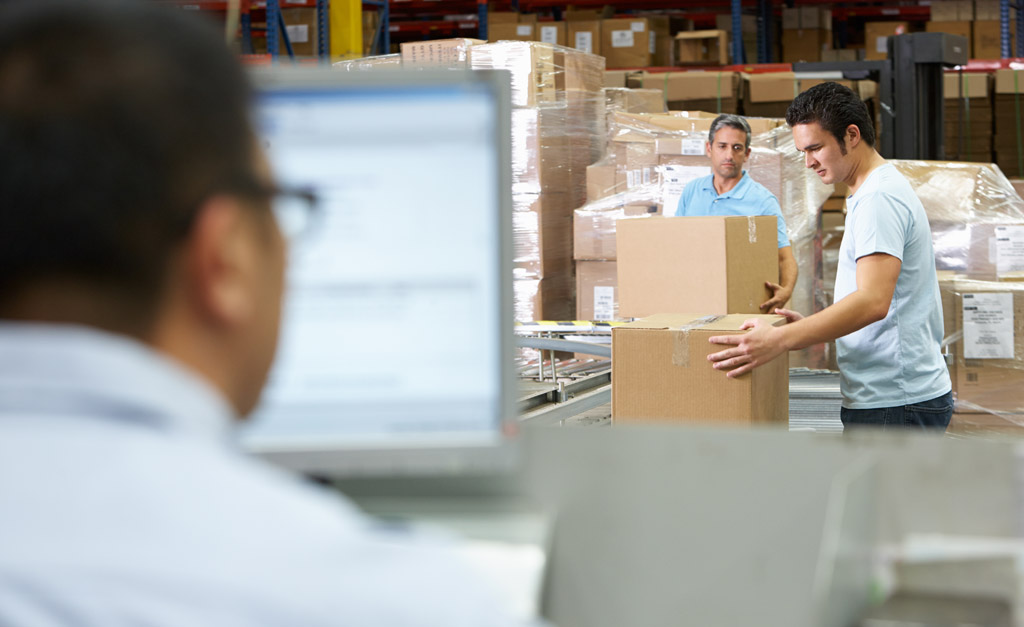 With Bill Gates' words in mind, inventory management software can undoubtedly contribute to a business' competitive advantage and increased efficiency across the entire organization when backed with features that can be tailored for specific business models and processes.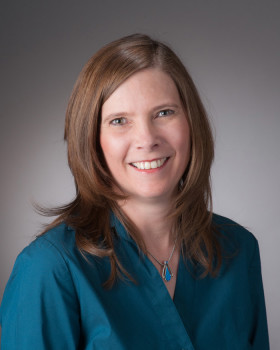 Business software consultant Michelle Barr of Firefly Business Group provides services to small and medium sized businesses, including software selection, information discovery, implementation & training, continuing support and custom reporting. One industry she specializes in is distribution and manufacturing, where she focuses on solving their inventory & business needs by improving their processes through the use of technology.
With that said, Michelle was the perfect person to give us insight into which inventory management software features can have a successful impact on a business. Michelle narrowed it down to 7 features: landed cost, advanced purchasing, lot & serial number control, EDI, web store integration, manufacturing capabilities and accounting integration.
Inventory management software feature: landed cost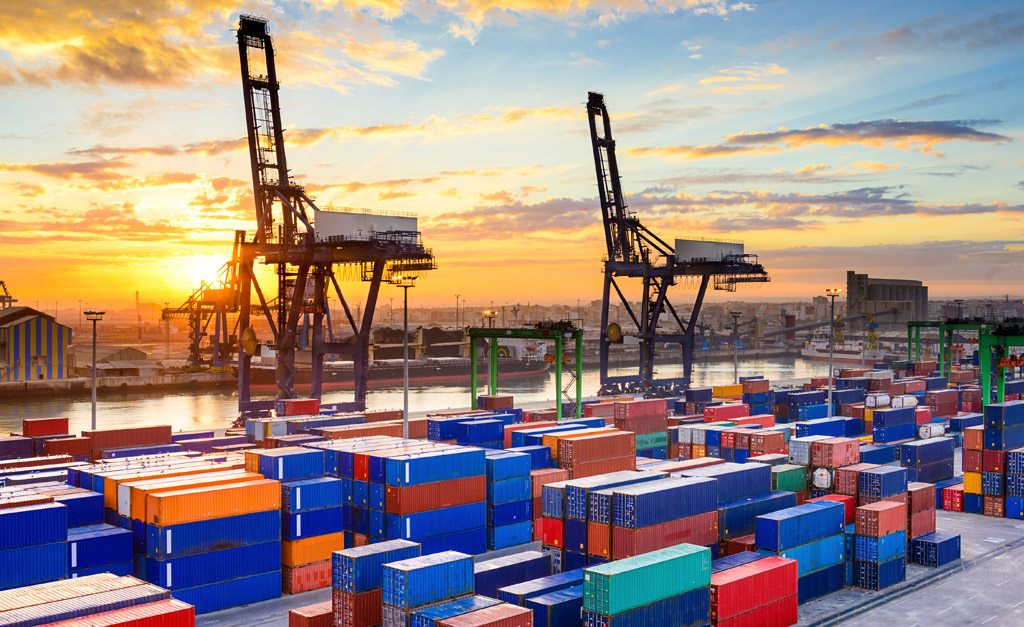 Michelle: Landed cost helps businesses realize their true cost value, including freight, customs, and all the other costs to get the product from the vendor to their destination. It's important for businesses to capture that value, so that they have a full realized cost when doing a comparison of revenue over cost to determine profit margins on a per item basis.
If a business is not managing landed cost in an inventory management software and they have fast-moving inventory, they are missing out on the ability to understand the true cost on a per item basis. Many companies will bring over an entire container, and that container will have all these products in it and many different products from the same vendor or different volumes of different products, so when you can appropriate and use a landed cost feature to push it all down to an item basis that really allows you to understand the value for each of the items.
Acctivate Inventory Management Software handles landed cost extremely well. I love the feature and how it appropriates by quantity, by value of the invoice, by weight, etc. and it sends the invoice over to QuickBooks.
Learn more about landed cost »
---
To add landed cost in Acctivate it's just a few clicks whereas in our previous inventory software that process was a little more time-consuming.

In our former inventory system, if the process took me 10-15 minutes to complete it would only take three minutes in Acctivate. It's just a matter of entering the invoice and assigning it to the PO instead of having to go line by line and typing in the cost for each associated line with regards to freight, duty, trucking charges, those types of things."

Jason Stuart, Logistics Manager, The Brand Passport
---
Inventory management software feature: advanced purchasing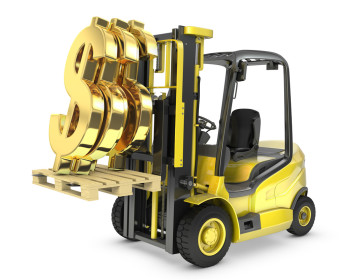 Michelle: For businesses that are shipping from their vendor to their customer it is important to manage that process. To be able to manage drop shipments in an inventory management software, where it takes a sales order and turns it into a purchase order, makes the process a lot more efficient and less susceptible to mistakes. The shipping information does not have to be retyped and the cost of the drop shipment is married to the sale to help analyze cost.
For companies that don't want to stock items or that don't necessarily stock items but they special order for customers, managing this process in an inventory management software really helps. This feature helps when wanting to earmark particular products arriving in for specific sales orders. It identifies if they are coming in for stock or coming in for specific sales orders. Competing sales people may say, "This is for my customer," but the response would be, "No, can't you see it's earmarked for my customer."
Handling reorders in an inventory management software allows the ability to see the demand based on minimum and maximum quantities, in addition to sales order demand. It takes the demand of all three and determines what should be proposed.
With Acctivate, you virtually never have to manually enter a purchase order between these features: drop ship, special order and the reorder function.
Learn more about advanced purchasing »
---
The Drop Ship wizard in Acctivate is essential for us because 80% of our business requires drop shipping. The Drop Ship wizard is key because it saves us tons of time.

We can create a sales order and the sales order automatically creates the purchase order to the vendor so we don't have to do double work – we don't have to create the sales order for the customer and sit down and write a purchase order to the factory, it's all done in one step."

Stephen Kirby, Owner, China Auto Group
---
Inventory management software feature: lot & serial number control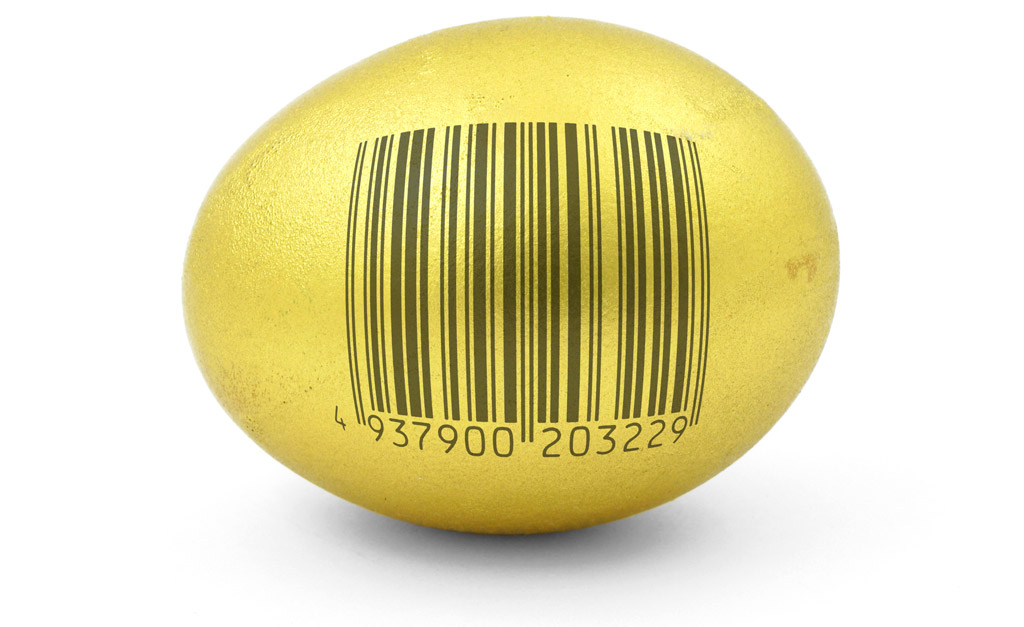 Michelle: Lot and serial number control is important for traceability. For certain industries, such as food & beverage, medical and electronics it's critical to have the lot and serial traceability in their inventory management software to know who not only purchased the item if there are recalls or if there is a return to vendor situation, but to trace it back within the software all the way from the vendor, through where it was manufactured into if it was turned into something else and then all the way out the door to the customer.
Learn more about lot and serial number control »
---
Lot numbers are assigned to our wire and powder products mainly so we can track defective products and quality issues, as needed.

In Acctivate, we can go back and pull a lot number out and track it down to where it came from and who it came from and who it went to and pull that lot if we have to."

Ben West, Controller, Durum USA
---
Inventory management software feature: EDI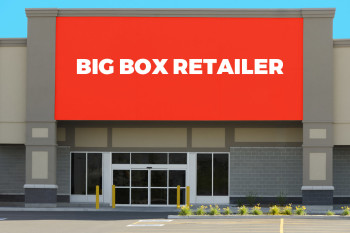 Michelle: EDI is a demand that comes mainly from the companies that are purchasing from businesses — big box retailers. What happens is, the big box companies say we're going to give you all these orders and you have to communicate via EDI. It's a lot of time and work to manage those orders, so an inventory management software that integrates with EDI helps with efficiently managing high volume orders that come with selling to big box retailers.
With Acctivate, businesses can import the orders and process them through the system. Acctivate handles the Advanced Shipping Notice (ASN / EDI transaction 856), which not a lot of inventory management software systems do. The ASN is used to create a unique UCC-128 label, which sends all the information to the big box store via EDI.
Companies that do not have an inventory management software to manage the EDI process, manually rekey the information into the big box's web portal. They'll process the invoice in their accounting software and then go to the web portal to enter the invoice number, the amount, and the tracking number. So the functionality of EDI within the inventory management software to pull and push all that information goes back to efficiency and reduced errors because you're not rekeying all that information.
If you want to sell to the big box stores you have to be in the EDI world and Acctivate helps small to medium businesses streamline this process.
---
Since we do business with Walmart, Acctivate's EDI integration is really helpful. Walmart sends over POs using EDI, we export the PO into Acctivate so we don't need to key in every order – when we export the sales order, it has everything on there so it's really helpful. We use it almost every day."

Tracy He, Accountant, Mighty Lift
---
Inventory management software feature: web store integration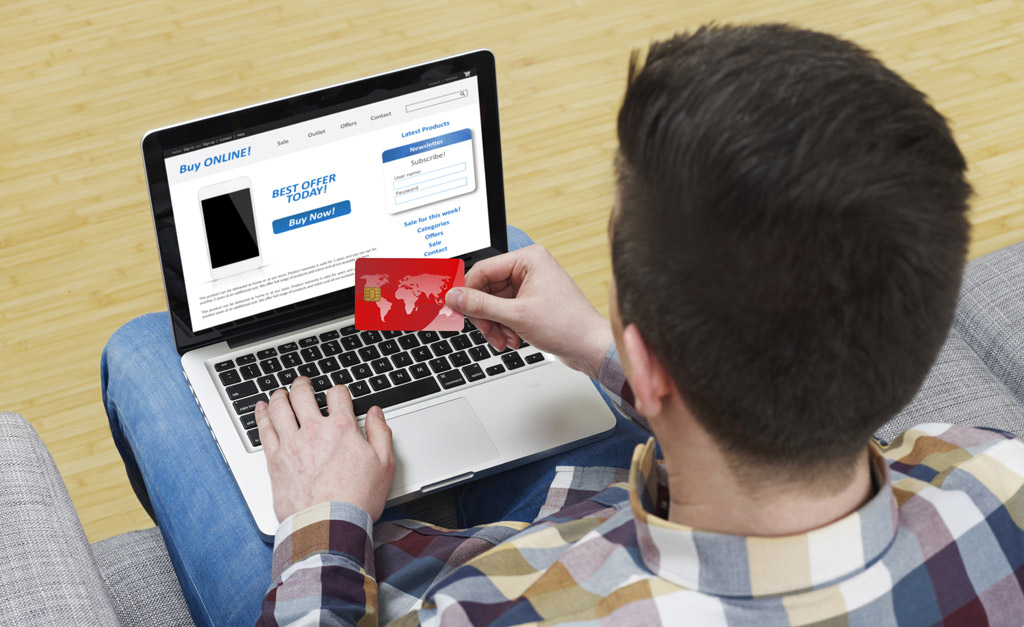 Michelle: Web store integration is all about communication back and forth between the eCommerce website and the inventory management software. Acctivate automatically imports the orders and sends the tracking information back to the website, so that the customers who are buying eCommerce have that information at their fingertips, which is expected today because virtually everybody is buying online. Customers want to be able to hit the tracking number, get emails that have the tracking number and go back and see the status of their shipment.
Acctivate pushes the live inventory feed, back to the eCommerce website to show product availability. Web store integration with this functionality is in high demand and important for an inventory management software to have.
Learn more about web store integration »
---
Before we had to put all orders in manually. Now with the web store, you hit one button and it brings in everything from the website. Accuracy is phenomenal now."

Marcie Brumley, Customer Service Manager, Christmas Designers
---
Inventory management software feature: manufacturing
Michelle: There are many companies that do light manufacturing. Acctivate handles this by combining products into one, either through batch (for industries like food & beverage) or variable build; and also combines that with the lot/serial numbers for traceability and it relieves inventory. So the ability to have that in the inventory management software if that is the business process is important.
Learn more about manufacturing »
---
The manufacturing capabilities of Acctivate are really, really great because almost all of our end products have serial numbers so we can track them for warranty purposes, know where they've been shipped, etc.

Acctivate's ability to have and to track the components in addition to the finished goods is one of the nicer features. We are able to look up a part and see what assemblies use it, for example."

Kevin Garvey, Chief Operations Officer, DataRay
---
Inventory management software feature: accounting integration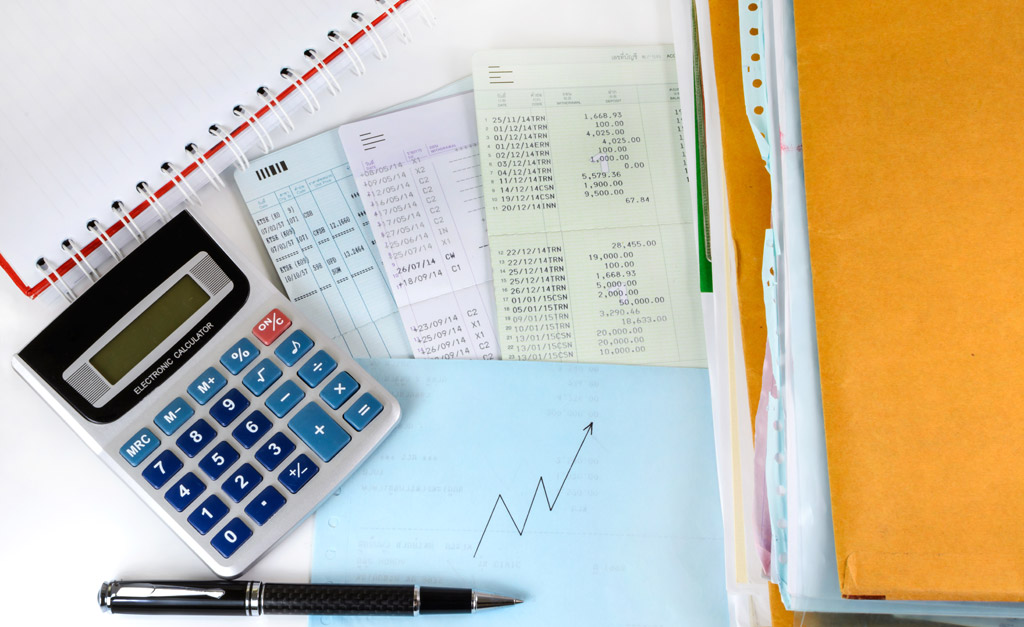 Michelle: Acctivate integrates with QuickBooks and virtually everybody uses QuickBooks. The ability to know that accounting people can still stay on the software they understand from a QuickBooks point of view and then add advanced functionality with an inventory management software like Acctivate is great for many companies.
Somebody told me once that the best part about the fact that Acctivate integrates with QuickBooks is that he can hire people easily because everybody knows QuickBooks. If he puts out an employment ad and says Sage 100 experience or another accounting system, it's a very limited pool. So it provides more hiring talent capability for him.
Also, you definitely wouldn't want two disparate systems that don't talk to each other because then you have two separate books — that wouldn't be a good idea no matter what accounting program it is.
---
The good thing about it is we can keep QuickBooks and still use Acctivate and they sync together. Our CPA uses QuickBooks for the accounting portion of the business, but as far as the operating system we use Acctivate."

Bart Matthews, President, Bison Supply
---
Common benefits of all these inventory management software features
Michelle: A lot of them are essential for a business today — they increase productivity, lower the potential for mistakes that come with data entry and provide the tools to better understand profit margin.
---
Acctivate allows us to create greater efficiencies within our processes and it allows us to get to the business at hand so that we're not having to manage software – we're actually managing our business."

Barbara Somerville, Business Manager, Printnovation
---
Find out more!
Learn more about Acctivate Inventory Management Software by giving us a call at 817-870-1311 to talk about your specific needs or by simply completing the form and a specialist will contact you to discuss solutions.
Discover Acctivate
Start a conversation with a specialist today to learn more.
Or call us at 817-870-1311