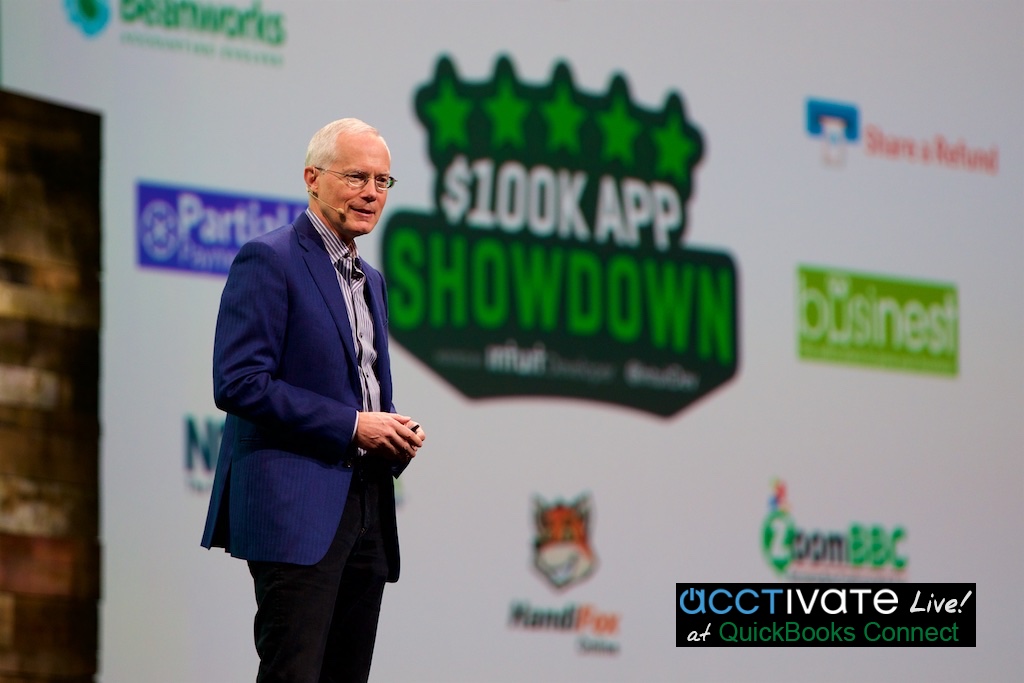 QuickBooks Connect 2016 brought a star-studded lineup that inspired, educated and entertained the nearly 5,000 who made their way to San Jose for the event. For the thousands of small business owners, entrepreneurs, accounting professionals, and developers who attended the three days of QuickBooks Connect 2016, it was a wonderful opportunity to take a few days away to learn, recharge, get inspired, re-engage, connect and have some fun.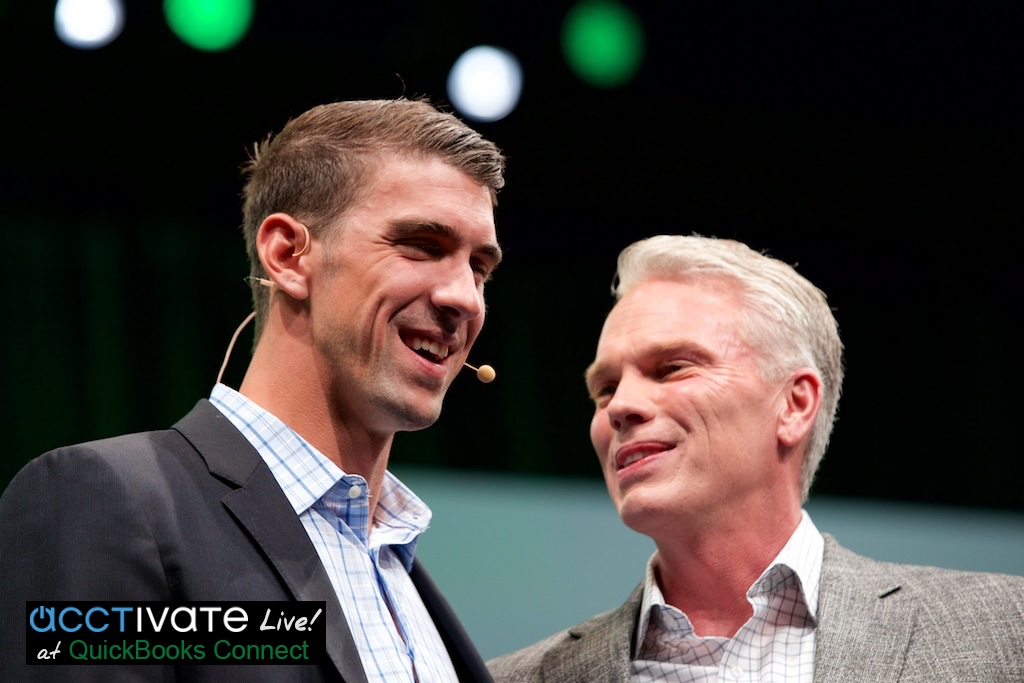 While we all think of capital as a business asset, how about thinking of the "conference capital" we gained by attending QuickBooks Connect? New acquaintances and re-connecting with old friends are relationship assets and the education and inspirational capital we acquired over the three days have great value – and we should protect and nurture those assets just as we do business capital.
To do so, we thought we'd take a moment to reflect on some highlights and learnings we gained from the event and also share some of the ways we plan to keep the inspiration, concepts and new opportunities flourishing throughout the next year.
QuickBooks Connect 2016: Connecting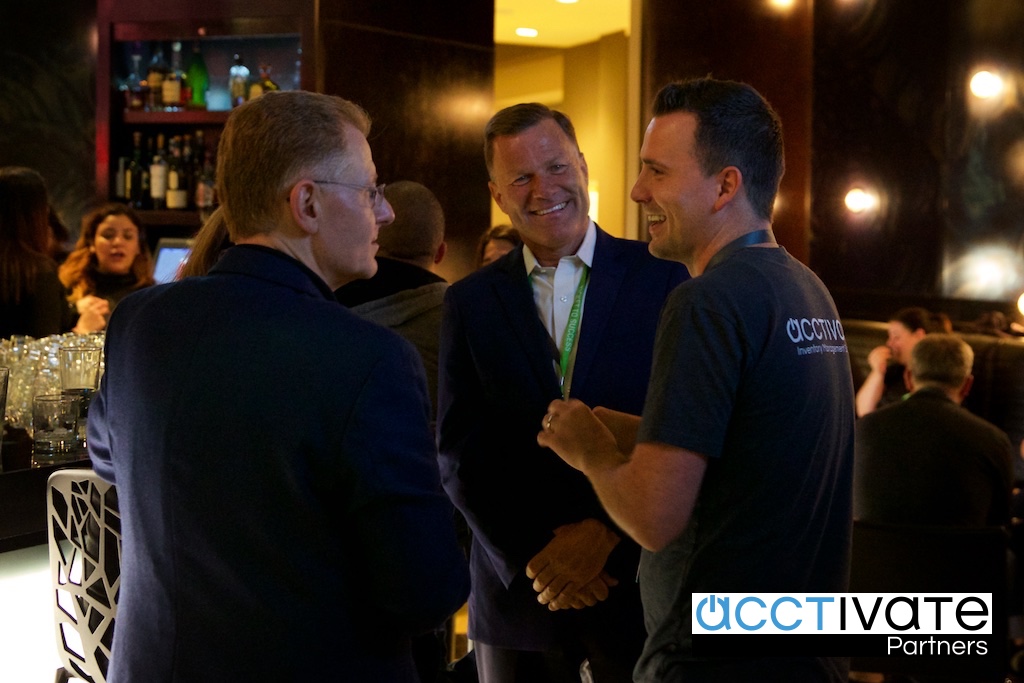 Networking is a big part of why people attend conferences – hey, it's such a big factor that Intuit even made it part of the conference name.
QuickBooks Connect is a unique event in that it attracts attendees across a broad scope – from QuickBooks users to accountants to developers. Opportunities to meet new clients, partners, and colleagues are everywhere in the convention center, from the seat next to you in each session, to the person sitting across from you at a dining table.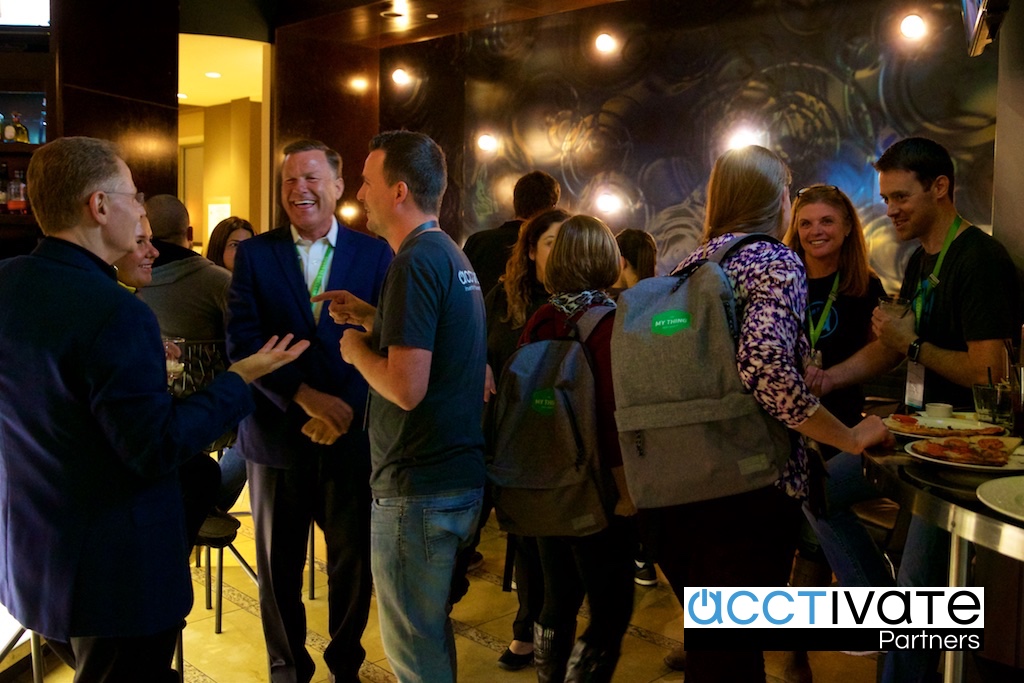 This sense of building a community is openly at the forefront of Intuit's mission with QuickBooks Connect. As Intuit's Chairman and CEO stated, "If you want to go fast, go alone. If you want to go far, go together."
Smith also emphasized how social media has and will continue to change how we interact and how we live. And, while we love tweeting and keeping in contact with our friends through our social channel, we never pass up a chance to catch up IRL – in real life. So, we hosted an opening night meet-up for a chance to step away from the whirlwind of activities for a few hours in the evening to relax and connect in a smaller, social setting.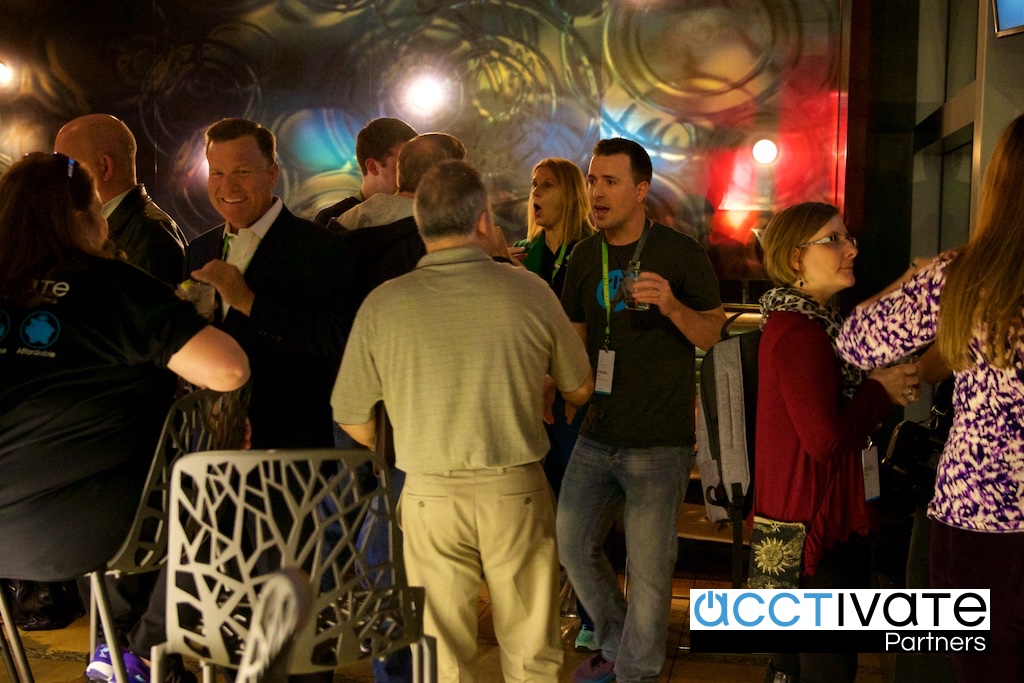 Conversations were filled with ideas, success stories and fun antidotes throughout the evening as the group shared and enjoyed food, drinks and each other's company.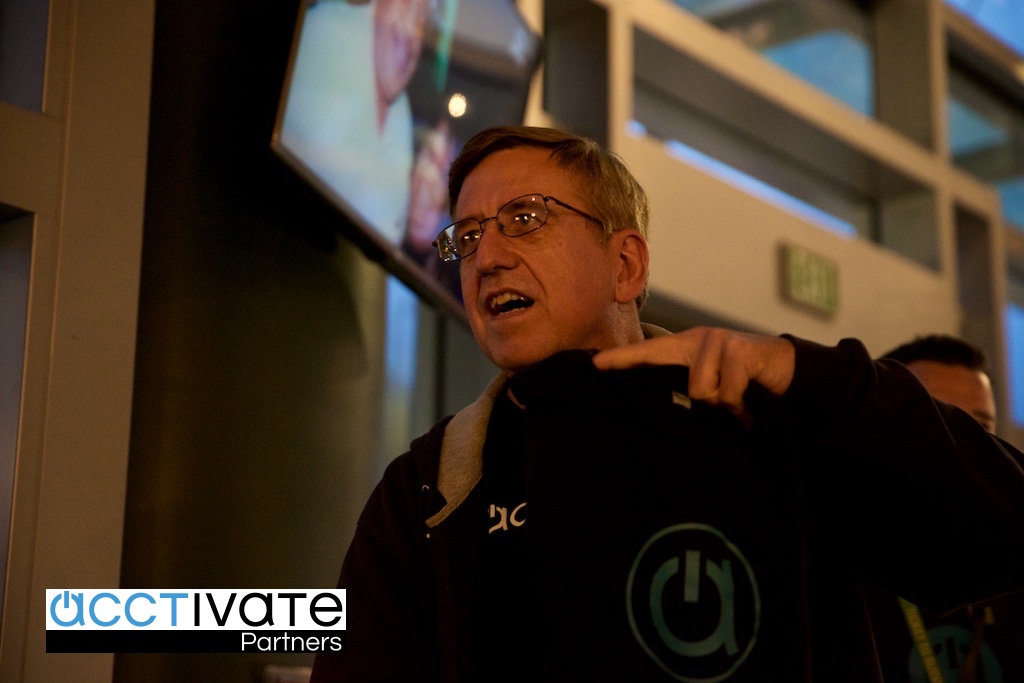 Keep connecting after QuickBooks 2016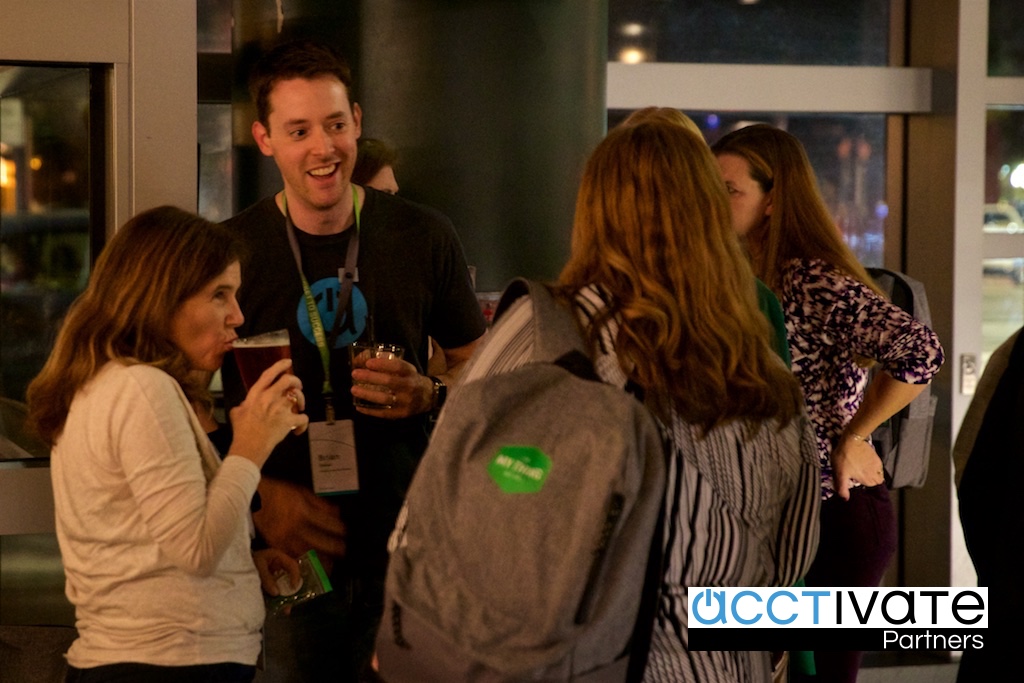 How many times have you made so many great connections at a conference only to return home, immediately fall back into the daily activities and never speak to any of them again – or at least until the next conference.
Two words – Follow Up! Send an email very soon after returning home that includes a few details about where or how you met (remember, they met a ton of new people too). Connect with them on LinkedIn, follow each other on Twitter and see how the relationship can grow. Are there ways to partner together or collaborate? Set dates, have a call and follow up and follow through. Imagine what you'll have to talk about at QuickBooks 2017!
QuickBooks Connect 2016: Learn and grow
Each year the speaker lineup at QuickBooks Connect is amazing and 2016 was perhaps the best yet. From keynote speeches to panels to breakout sessions, the agenda was filled with top presenters and valuable training.
The agenda for the three days included five tracks: developer, general, small business & entrepreneurs, self-employed individuals, and, for accounting professionals, a track where up to 15 hours of CPE credit could be earned. For each track, seminar topics were grouped by interests focused around building, growing, and running a business and also connecting with others. With the multiple tracks and multiple interest groups, up to seven breakouts occurred simultaneously, offering a wide variety of options to fill attendees' schedules.
Keep learning and growing after QuickBooks 2016
One of the best ways to ensure you are learning a topic is to set a goal to share your new knowledge with others. As soon as you arrive back home, either write a trip report or, better yet, set up a lunch and learn to share what you learned at the conference with others.
We held our post conference review with the team the very next morning after returning. In addition to adding a list of follow-up action items to our task calendar, we discussed as a group some of the great information and ideas we uncovered from both the speakers and from conversations with attendees.
In today's frenetic world of emails, hashtags and online meetings, one-on-one time with prospects, clients, partners, and colleagues is something to be valued, perhaps treasured. Make the most of it, truly listen, and hear what they are saying. Then, put it to good use.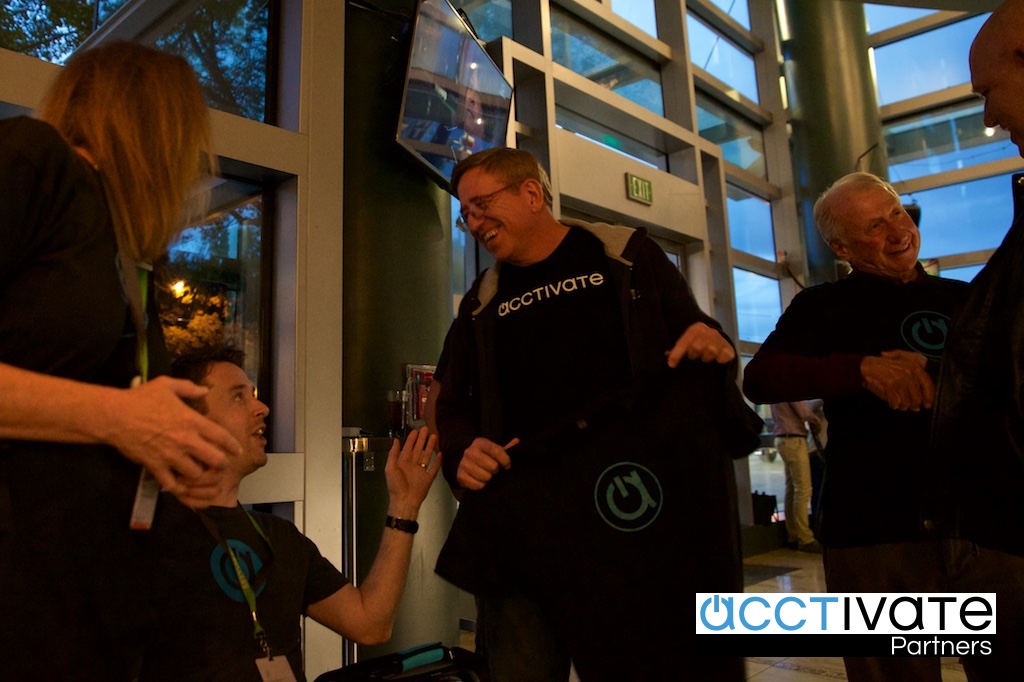 QuickBooks Connect 2016: Inspiration
All great conferences should be inspirational and QuickBooks 2016 definitely was that. From business owners to journalists to gold medal holders and more, the main stage was a continual source of insight and motivation. Considering that keynotes accounted for approximately seven hours of conference content, the takeaways were extensive.
Here's just a few of the most memorable moments – feel free to share them on your social feeds to inspire others…
Michael Phelps
"I dare you to dream as big as you can."
Gold medalist, entrepreneur & philanthropist, Michael Phelps
Malcom Gladwell
"The path to getting good takes a while."
Best-selling author and journalist, Malcolm Gladwell
Sekou Andrews
"We are perpetual works in progress."
Poetic voice and entrepreneur, Sekou Andrews
Simone Biles
"We were stronger as a team than as individuals which made us unstoppable."
World champion gymnast and gold medalist, Simone Biles
Jillian Michaels
"Don't be afraid to fight for what you believe in.
If it feels wrong, it is wrong."
Fitness expert, best-selling author and entrepreneur, Jillian Michaels
Dr. Derreck Kayongo
"I live by a motto of self:
Service, Education, Leadership and Faith."
CEO of the Center for Civil and Human Rights, Dr. Derreck Kayongo
Christian Siriano
"We dream big in our office everyday."
Fashion designer and member of the Council of Fashion Designers of America (CFDA), Christian Siriano
QuickBooks Connect 2016: Entertainment
It's easy to get information overload at such a fully-packed conference and QuickBooks Connect does a good job of providing a variety of resources, entertainment and activities to keep things in balance. Whether it was yoga in the morning or a continual supply of food and beverages, attendees could get their downward dog on or find a corner and sip a cup of green tea at times throughout the day for a mental break.
As far as entertainment, the Spark! LEDdrummers from Worldbeaters Music were a huge hit, appearing at various times throughout the conference.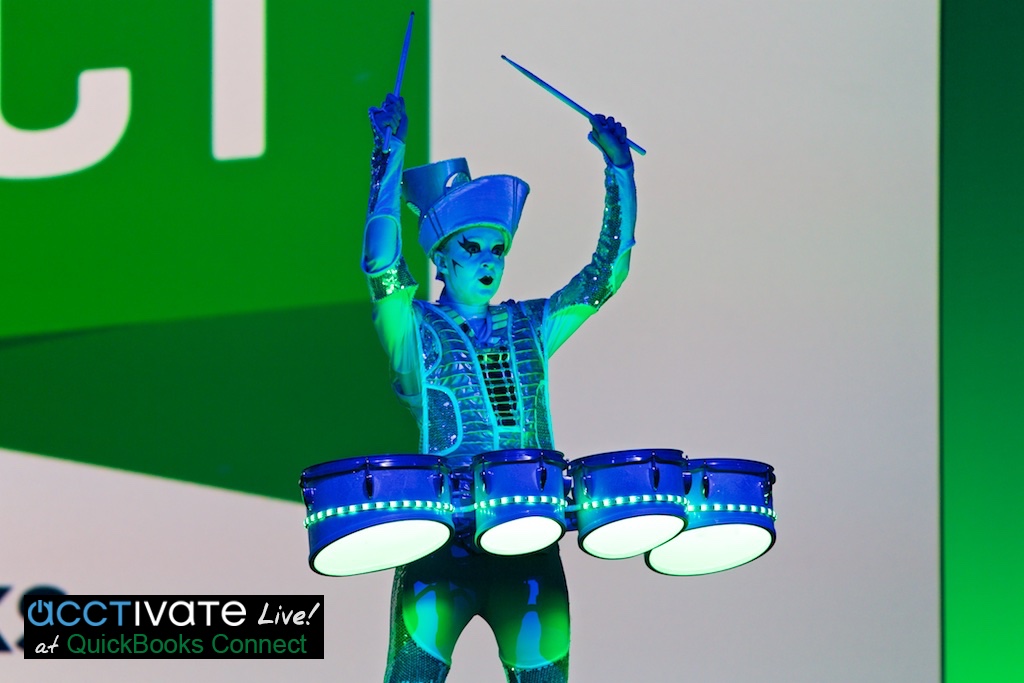 Combining drumming, choreography and lighting, the group pumped up the crowd with spectacular performances at the main day keynote and once again at the evening party.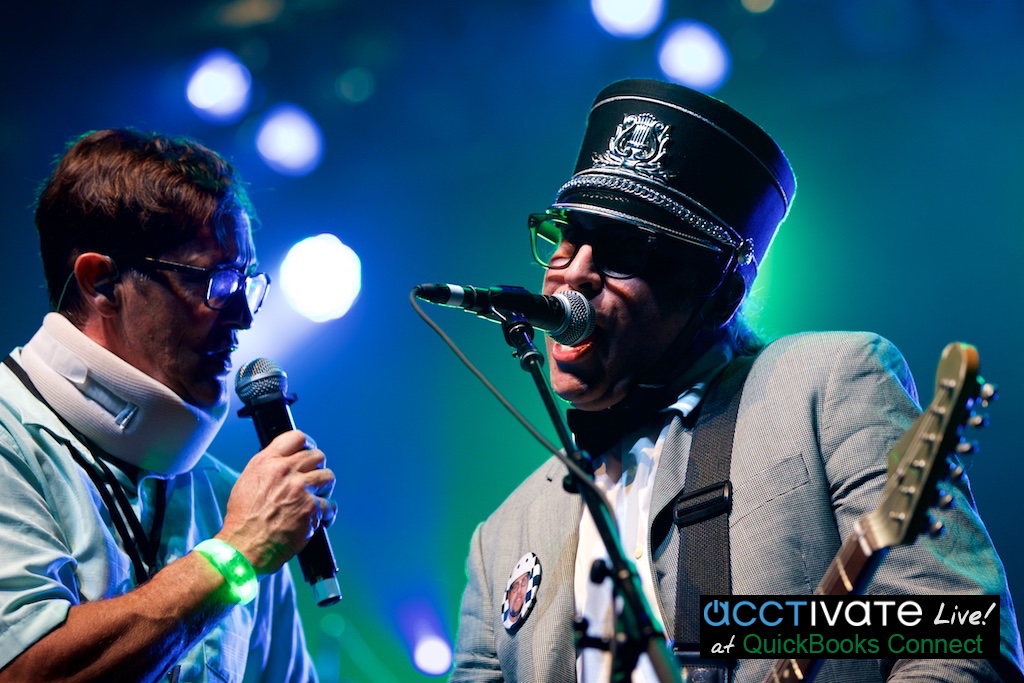 Speaking of a party, the Spazmatics had the house rocking, dancing and singing with their fabulous covers of 1980s hits. After a productive but long day of learning, the Spazmatics were just what the group needed – pure fun and entertainment and a huge hit with the crowd.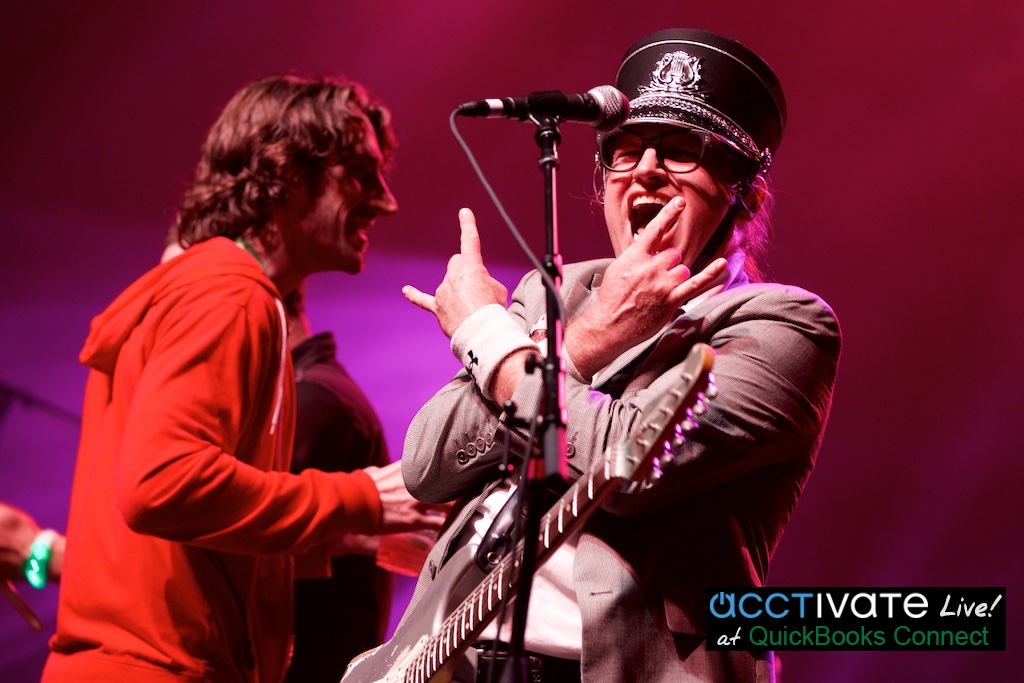 Next up on the agenda – Third Eye Blind.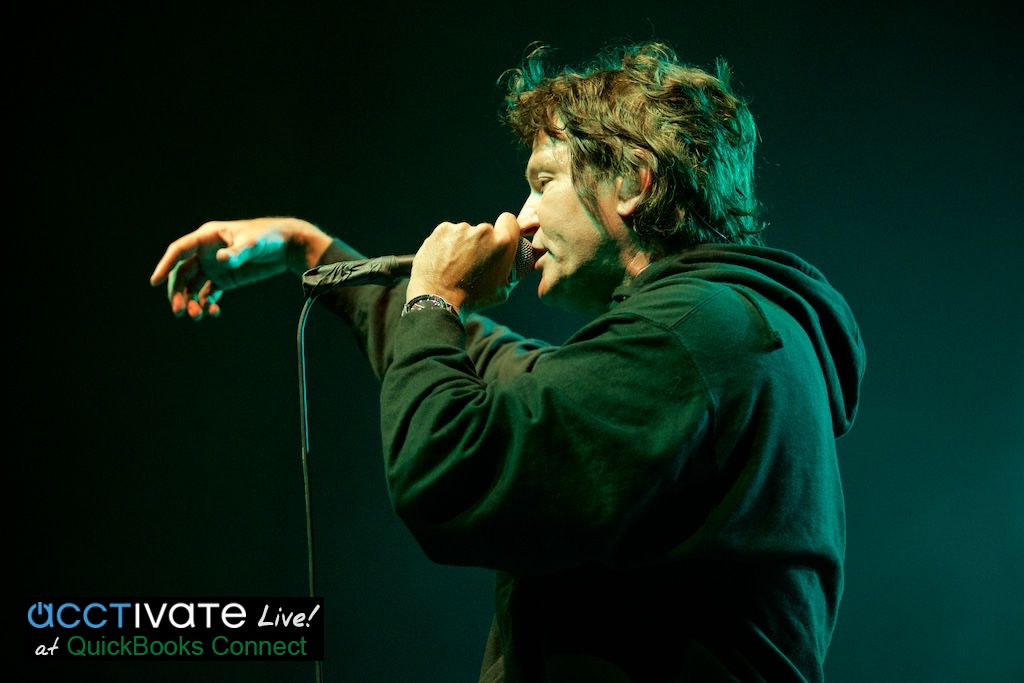 The 90s band best known for "Semi-Charmed Life", "Jumper", and "How's It Going to Be" brought the moody, lyrical content they are remembered for to San Jose and a cheering QuickBooks Connect 2016 crowd.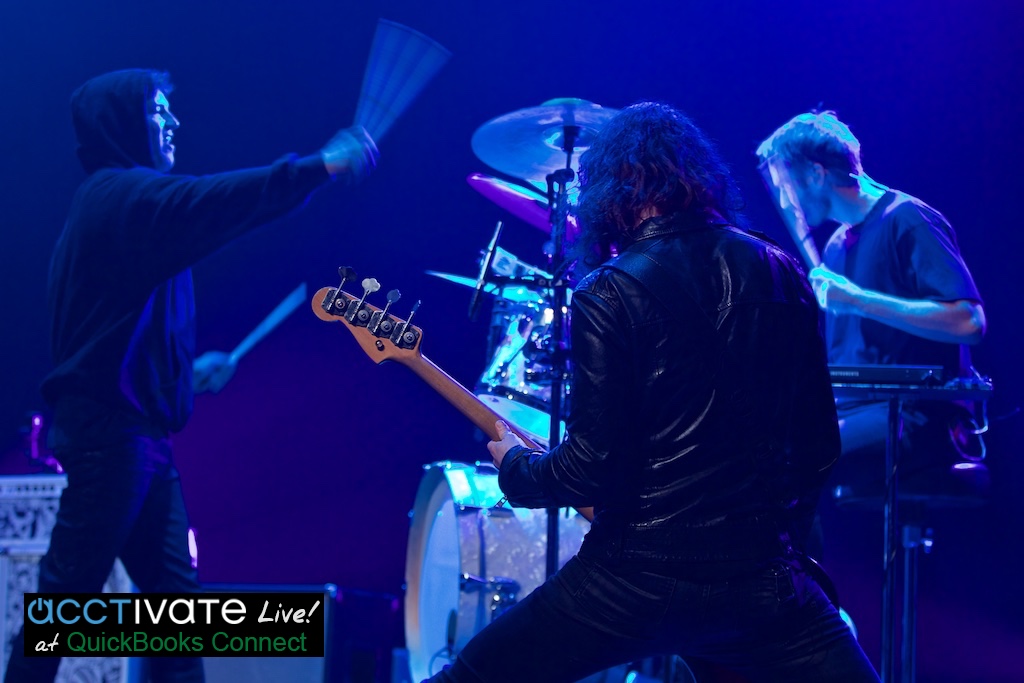 All photos: Kim Hull & Greg Hull, Chasing Light Media
QuickBooks Connect 2017
With record-breaking attendance in 2016, the annual conference continues to grow and, as announced during QuickBooks Connect 2016, the conference will expand in 2017 beyond North America, with events announced for London, Australia and Canada.
QuickBooks Connect 2017 in the United States will once again be held in San Jose with dates announced for November 13-15, 2017. See you there!