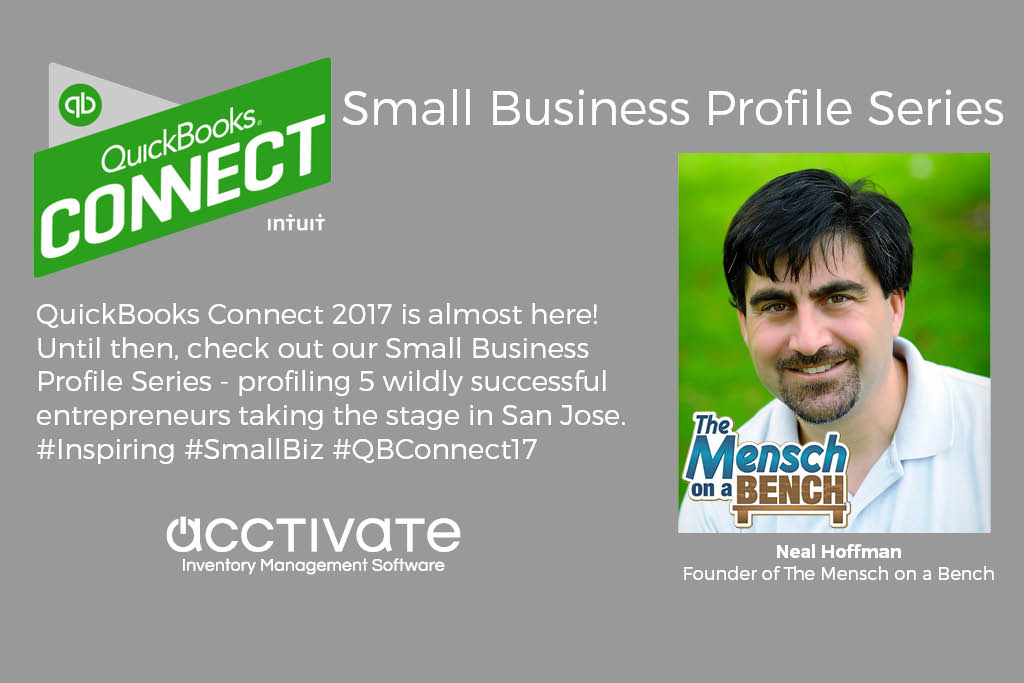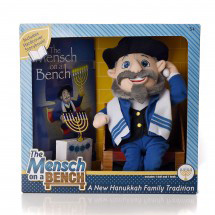 As the toy industry continues to evolve, so do the innovative ideas put forth each year. But as evolved as the toy industry may seem, sometimes it lacks in diversity. Lack of a certain something for his own children led Neal Hoffman into becoming an overnight success. In the early months of the holiday season, five years ago, Neal, his wife and children were wandering through a store with an aisle packed full of "Elf on the Shelf," fate took shape.
My son asked for Elf on the Shelf, and I said to him, 'Dude, you can't have an Elf on the Shelf. You can have a Mensch on a Bench – you're Jewish.' And I just kind of cracked myself up, I liked this idea, and the wheels really started turning."
Born and raised in Boston, Massachusetts, Neal first attended the University of Michigan for a bachelor's in marketing, and then attended the University of Virginia Darden School of Business to obtain a master's in marketing. Before Mensch, Neal served many years in marketing and brand positions, including Hasbro Toys. Neal resides in Cincinnati, Ohio with his wife and two sons.
That night, Neal started pondering The Mensch on a Bench prototype by writing a short children's book based on the idea, decided it would become a great family tradition and wondered about other Jewish families looking for something like Mensch.
I said, 'You know what? There might be other families that feel the same way.' So, I went to Kickstarter, and raised $22,000 to make the first thousand Mensches. When I got the product in, I did all my own PR and was literally hustling. Anyone who would listen, I would talk about it. Ten days before Hanukkah, we got on The View, The Today Show, New York Times, New York Post, and Mensch just went viral."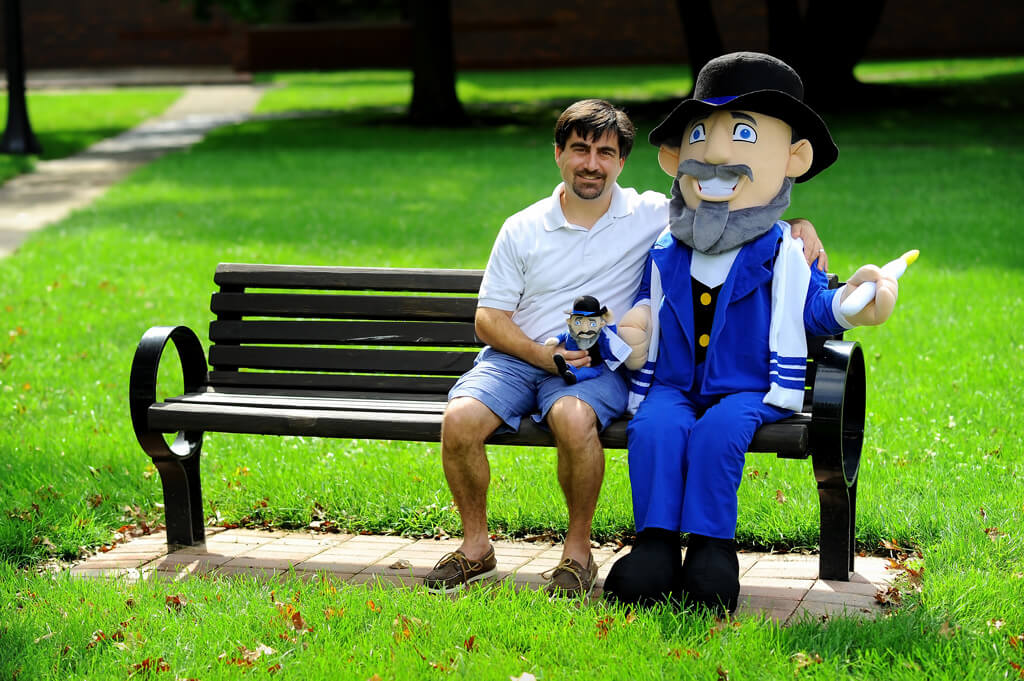 That first year, Neal sold out of all his inventory, and arranged $50,000 in pre-orders for the next batch, when out of the blue, he received a call from a major market retailer.
I got a call from Bed, Bath & Beyond, and they said, 'We want to take you next year. Are you set up on EDI?' And I was like, 'No, not yet.' I didn't even know what EDI was, but I said, 'Nope, but I'm working on it.' And I ended up getting about three quarters of a million dollars in purchase orders from Target, Bed Bath & Beyond, and Barnes & Noble."
Not only did Mensch take holiday retailers by storm the next year, Neal propelled his solo-man company forward in revenue, essentially skipping through the early, usually financially unstable, first years of business ownership. While always knowing he enjoyed the more creative, entrepreneurial avenues, but he didn't initially plan on running his own business.
I'm a one-person business. I am very cost-conscious. I am risk averse in that if things go awry, I don't want my family to suffer because of what I'm doing. So, I have no employees, no office, and as of three weeks ago, I had 24 pallets in my house – I don't use warehousing.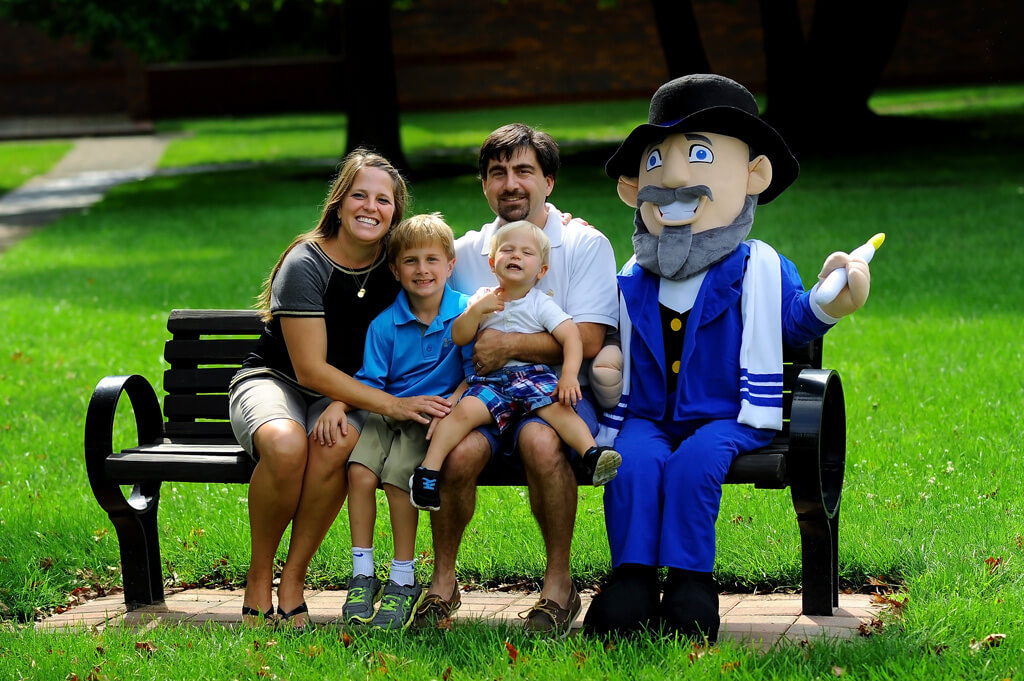 But, as a one-man band, it is safe to say Neal has it figured out, and is continuing to work on keeping Mensch and other characters on the shelves for many years to come.
It's worked out. I mean, it's tough, and you know, there is a lot of a work to try and figure out how to make this not a fad that goes away after a year. Mensch definitely had the potential to be a parody that comes in and does well for a year and goes away. But we found a way to reinvent and continue, which is great."
Being a small business owner, Neal did not hesitate to share a little advice with other small business owners out there.
Everybody is always like 'Take the risk. Go crazy. Do it.' And I am more of a believer in when you get a win, leverage that to your next win. You don't always have to go for the grand slam right off the bat. The same way we did Kickstarter, we made a little money, we used that to pay for inventory. I know a lot of people in the toy industry who go out there and buy 10,000 pieces before they have a single purchase order – sometimes that works and sometimes you end up with 10,000 dolls in your basement. So, I think, especially in industries you don't know very well, stay cautious and don't overestimate your own knowledge."
Neal is a Tank Talker and has received over 2 billion media impressions since the beginning of Mensch on a Bench. See Neal in the session, "Shark Tank Effect": Surviving the Boost from Shark Tank and Staying Alive Without it, at QuickBooks Connect on Friday, November 17, 2017 at 9 a.m.