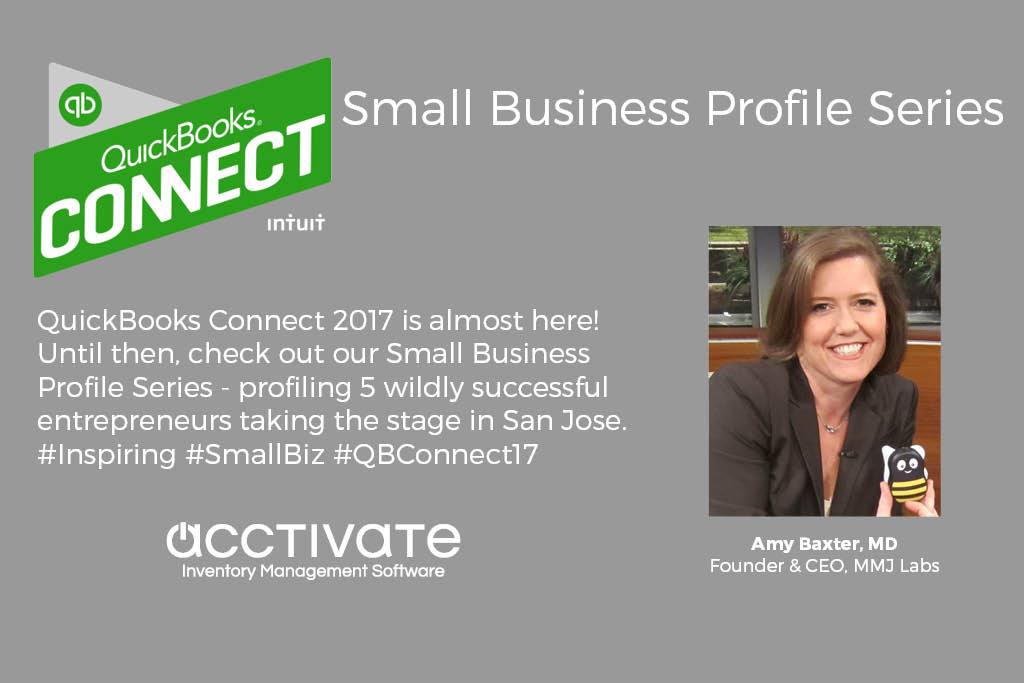 Many consumers of medical products use prescription pills and syrups for pain – But there are other non-ingestible ways to relieve or even prevent pain. As Dr. Amy Baxter watched the American opioid crisis continue to grow, she understood not only the problem but also a serious need for more alternative pain-relief solutions. Amy is the founder of MMJ Labs and creator of Buzzy® and VibraCool®.
---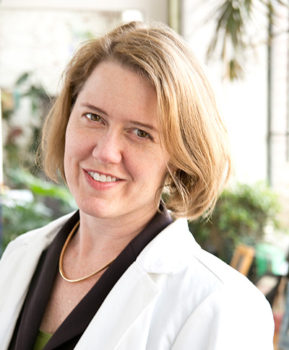 Born and raised in Lexington, Kentucky, Amy Baxter was passionate about medicine, as well as entrepreneurship, from a very young age. But medicine is what stole her academic heart. After obtaining a BA in psychology from Yale, she went on to Emory University School of Medicine, graduating with an MD in pediatric emergency medicine.
Even though I'd always wanted to be a doctor, for a brief period of time when I went to college, I thought, 'calculus is hard, so maybe I can just be a business tycoon and not worry about calculus.' But I got to college and realized I was passionate about medicine and taking care of people."
Amy achieved her medical goals, spending over a decade working in hospitals as a physician. For some people, accomplishing one big career dream is enough for a lifetime. But not Amy Baxter, no, simply practicing medicine wasn't enough for an incredibly driven woman with an entrepreneurial and caring spirit.
But like most life-changing events, how and when they will take place tends to be a mystery.
My son had a really bad needle experience and I was embarrassed by his needle phobia. I was embarrassed that the system had let us down, because we were ready to have a really positive painless injection event. I had numbing cream and a distraction, he was totally prepared and ready. And then the nurse just hijacked him – ambushed and jabbed it in. He felt betrayed and like he couldn't trust the medical system.

So, I'd been thinking about what happened. What's a fast way to decrease needle pain or to decrease any kind of pain really?"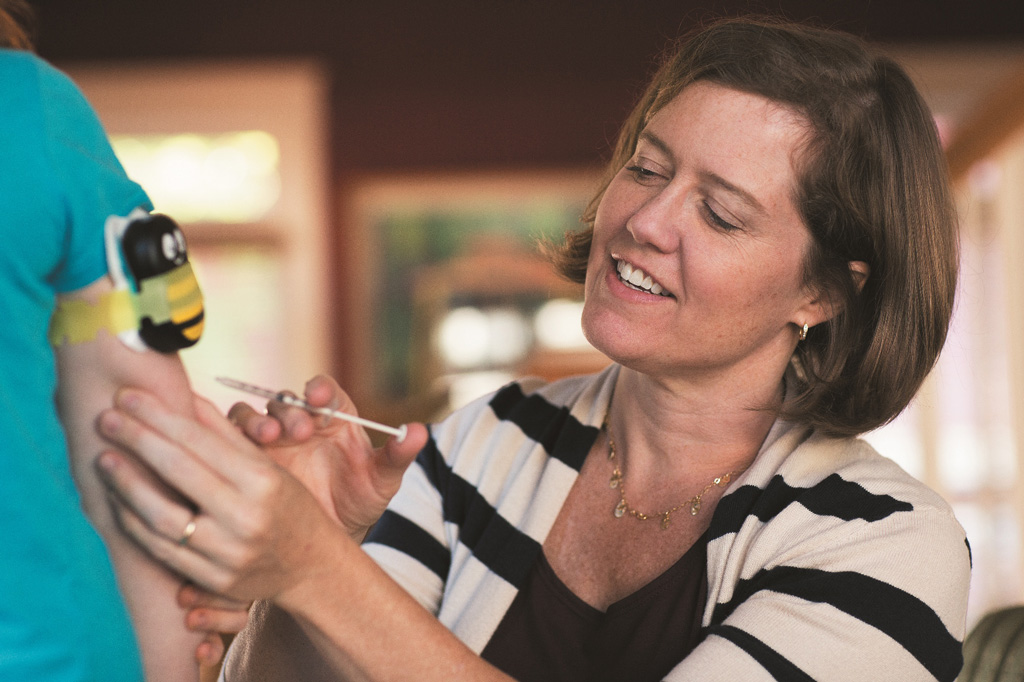 From there, Amy began contemplating ideas to reduce or prevent needle pain, and a friend suggested she apply for a grant from the National Institute of Health. But first, she would need a company to apply with.
So, I started MMJ Labs to get the grant. We got the grant and launched the project."
It took time, experience, research, and many different attempts to create a product to aid in needle pain and phobia, but eventually Amy and MMJ Labs got it right — Buzzy was born. The right formula for Buzzy came after a long day at work and a former boy scout husband's comment.
I was coming from the emergency department one night and my hands were on the steering wheel and were vibrating because our tires were unbalanced. When I drove up to the house that morning, my hands were numb from the vibration. So, I tried my idea on the kids with a little yellow and black massager we had. I thought it would work, but it didn't.

My husband said, 'In the boy scouts we use frozen peas.' So, we got a bag of frozen peas and put the massager on top of the frozen peas and that was fantastic. They couldn't feel anything! That's when I was like, aha, this is a really big deal."
With the help of Shark Tank in the early days, Buzzy started to really take off. But with instant success comes instant problems, some bigger than others, but all equally anxiety inducing.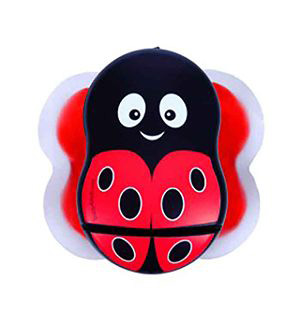 I had thought Buzzy would end up on a pharmacy shelf after that. I didn't understand the concept of plan-o-gram, which is that every pharmacy has a road map that is often programmed by someone else by category. With no needle-pain category, there is no shelf for people to find you in a pharmacy.

We had a ton of inventory. We had an onslaught of correspondence we had to deal with. And the amount of money we made from Shark Tank, I was going to have to pay taxes on that because you can't write off inventory. I had huge bills for inventory, huge bills for taxes, no prospects for a pharmacy to pick us up, and then the FDA said they were going to audit us. There was a four-week period where we weren't sure if the FDA was going to say, 'You know what, you don't have enough data to support your needle claims.'

So then, I would have to change my website, which was buzzy4shots.com at the time, and I just had visions of putting boxes and boxes of brand new Buzzy out on the curb because I wasn't allowed to sell any and the company was bankrupt."
Things began to settle down and Buzzy was FDA approved. Yet, Amy was concerned about getting the message out about the consequences needle-phobia had on society, from the decrease of vaccinations to a lack of blood supply, versus just pushing sales of her new medical device.
So, I turned to advocacy, not really to push the sales of Buzzy but really just because I wanted to make people aware that this is a new public health issue that was probably preventable and that we needed to deal with it. That was the genesis of my company. Overtime, I continued practicing medicine and researching. When one of my colleagues who had been in recovery from addiction had to have knee surgery, he used Buzzy to avoid doing any kind of opioids post-operatively."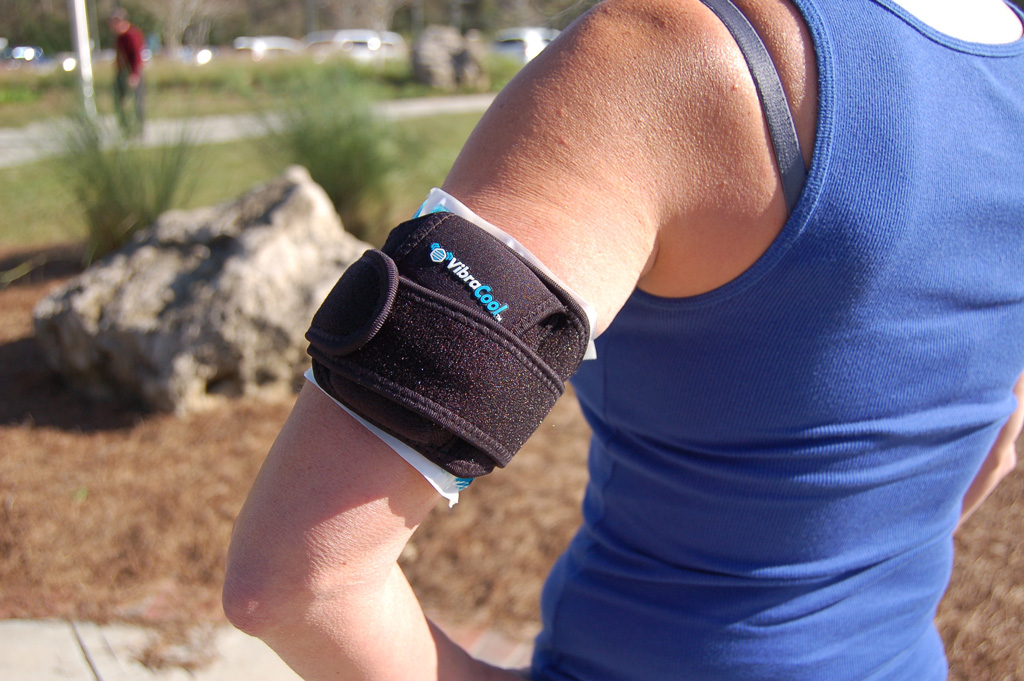 And like with most inventors, one brilliant idea sprang from another.
That's when I realized this technology has a bigger implication than just needles. So, I decided to quit practicing and really focus on developing the VibraCool® concept for changing how to approach pain management in general, not just for needles."
Things really changed for Amy and MMJ Labs with the invention of VibraCool.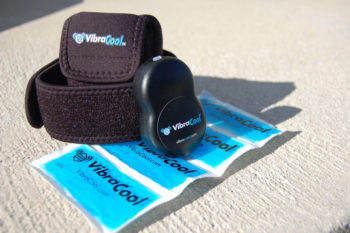 Amy is now a full-time CEO for MMJ Labs with Buzzy and VibraCool becoming very profitable innovations for medicine and pain management. VibraCool is similar to Buzzy but more focused on pain management versus shot pain. Consumers and medical professionals use the products. Both can be purchased without a prescription, are FDA approved, and have medical research showing their effectiveness in reducing pain.
But even after becoming well established, Amy still feels the pain of many small businesses. Even though Amy easily sank into her new role and business owner and then CEO, she had to adjust her expectation of risks from medicine to business.
Every day is a near-death experience of one sort or another. There is, particularly starting, so much anxiety about not knowing. There's a thing in medicine that makes people feel emergency is really scary but actually, you train for so long that every single decision you make you've got a good feel for what risks and benefits there are. You know the right thing to do and you know there is a five percent or 20 percent chance it won't work, but it is still the right thing to do when you know the risks."
Even with snags in the road, such as a recent order involving shelves of a Big Box Retailer and an unexpected delay in VibraCool manufacturing, MMJ Labs continues to enjoy growth and profits. Amy is unique in her desire to advocate her product more than to necessarily just sell it. Her desire to alter pain management away from opioids and to calm the fear of needles is still strong.
I think that for any entrepreneur, if you're passionate about what you're doing and you're doing it because you really believe there is something not right in society that you want to correct, then that's where your effort and outreach need to go. If you think about that first, then the growth of your company will follow. I do believe strongly that unless you're passionate about changing the world, it is really hard to keep up the energy to be passionate about a product."
Amy Baxter is a Tank Talker, a Ted Talker, a published academic and medical research author, as well as a mother, a wife, and a CEO. To catch Amy speak at QuickBooks Connect, make sure not to miss out on the session: Staying Passionate: Shark Tank Entrepreneurs Share Their Secrets to Help You Drive Your Business Forward, on Thursday, November 16, 2017 at 11 a.m.