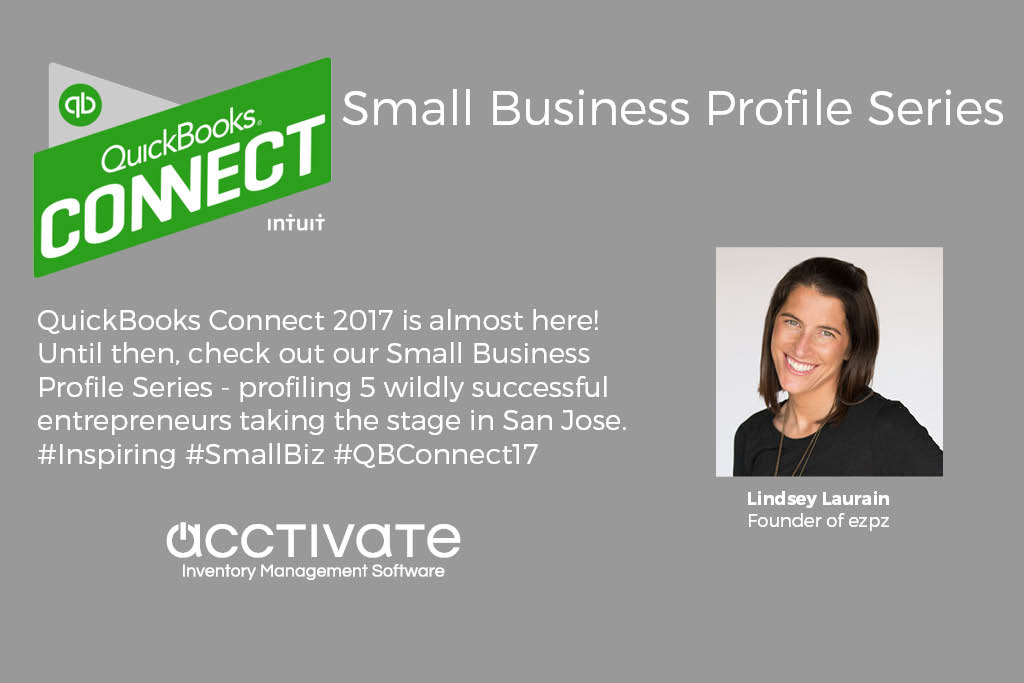 Parents understand more than most the challenges of mealtimes with young children. From mess-making and picky-eating to developmental challenges and pure frustration, many parents find themselves stressed before mealtime even begins. On a typical evening of dinnertime challenges with three young boys, Lindsey Laurain, founder of ezpz™, found herself frustrated with another post-meal mess and knew there had to be a better way.
---
A graduate of Arizona State University, Lindsey holds a BS in marketing and an MBA. For most of the years since she walked off that stage with a second diploma, Lindsey's lived in medical corporate America — but not anymore.
My husband and I have three wild, rambunctious boys, and three years ago during dinnertime, we were fed up and thought 'There's got to be a better solution for feeding time.'"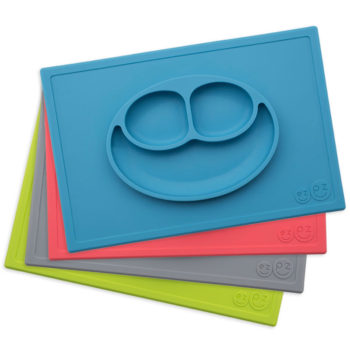 Having three preschool-age children at the time meant for the Laurains a lot of mess before, during, and after dinner. Plates slide and are not kid friendly, especially for children attempting to use utensils. But Lindsey looked and looked for a solution in 2014, yet didn't come across anything.
I kind of stepped away from the corporate environment and thought about what I wanted to build. I always knew I would want to work with a team of people that I not only trust, but enjoy. So, I actually taped a bowl to a piece of paper, emailed my two best friends from adolescence, and said 'I've got an idea and I think it could be pretty big. Do you think we could all work together?'

Their reply, 'We survived high school and fought over a lot of boys, I'm sure we'll be fine to run a company together.'"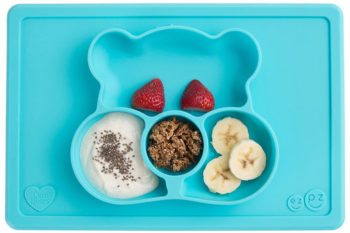 Quickly after the core of the company, ezpz, was in place, they launched a Kickstarter campaign, received $72,000 in funding, and headed to the ABC Kids Expo. From the tradeshow came great exposure and a rocket-launch for the brand. The original concept of ezpz was to make mealtime less messy by creating a place mat with attached bowls and plates to seal onto a table, preventing sliding dinner plates.
Following the launch of ezpz, a call came in from Dawn Winklemann, M.S., CCC-SLP, a speech & language pathologist who would help shape the direction of ezpz's future.
As soon as we launched, we got a message from Dawn that said, 'You know, I've been doing this for 20 years and your product is going to change a lot of lives – I need to meet you all.'"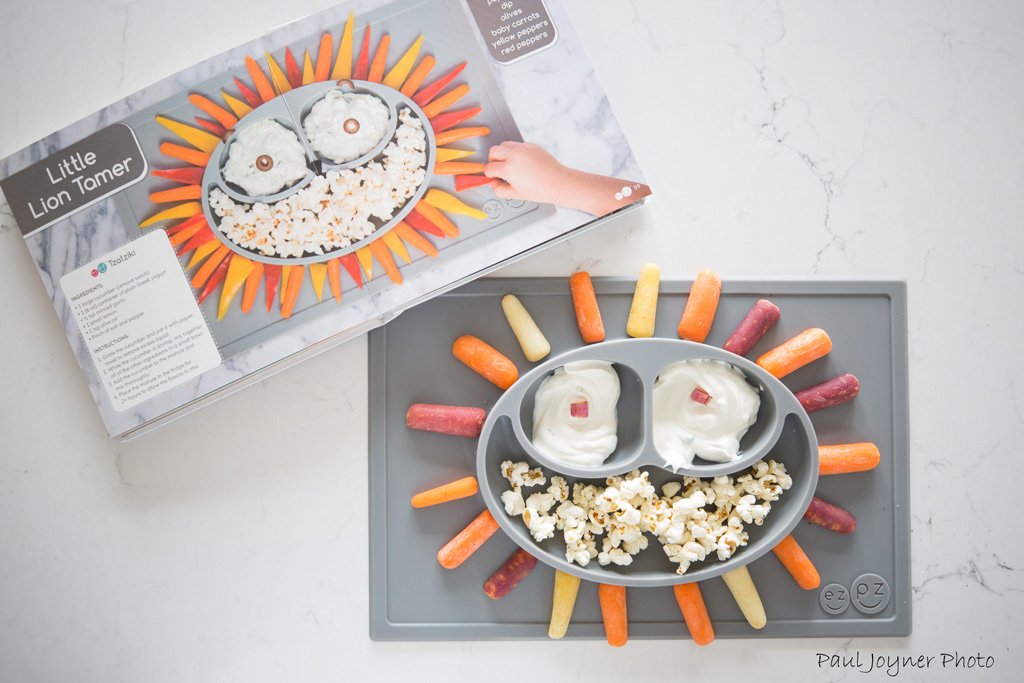 Dawn quit her practice in California, moved to Colorado, and is now Special Needs Coordinator and Feeding Specialist for ezpz. With Dawn's help, ezpz became a solution for parents of children with special needs such as autism, down syndrome, cerebral palsy and poor eye sight.
We receive messages about 5-year-olds with cerebral palsy who can now eat independently for the first time. And when you start realizing the benefits your products have in a unique space, it becomes a very moving mission to be a part of. Early on, I felt like this is the right kind of place, where our heart belongs, so it's been a big focus."
The way the mats seal to the table help both neurotypical and disabled children either maintain or gain better motor control, learn independent eating, and work towards better communication skills. ezpz is patented as a "surface contact self-sealing integrated tableware and dining mat."
When you go into a retail store looking for a plastic spoon or bowl or whatever, you just assume as a consumer that the person developing the product is a medical professional trying to make the best choice for your kids. But then you kind of realize when you start a company that's not really how most companies work. Many produce just junk with no medical input and only care about making money fast."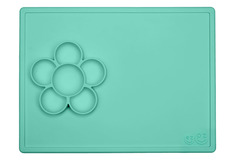 After the initial Kickstarter buzz, Lindsey saw the journey of ezpz unfold and realized the importance of investing in webstore sales and EDI partners. Strategically building their channels, they ensured ezpz's reputation as a premium brand for premium stores. Quickly, they partnered with Nordstrom and soon after, buybuy BABY®. But even when selling to big box retailers, for a while, the ezpz team was doing it all by hand.
I remember the first Nordstrom shipments. They would take me three days, and I was doing all the labeling by hand. It was a nightmare building the boxes — now we have a fulfillment center doing it — but there was lots of blood, sweat, and tears put into all those initial orders. There was a lot to figure out and it was crazy."
Having efficient systems in place, whether for managing inventory, orders or shipments, is critical to the vitality of a small business.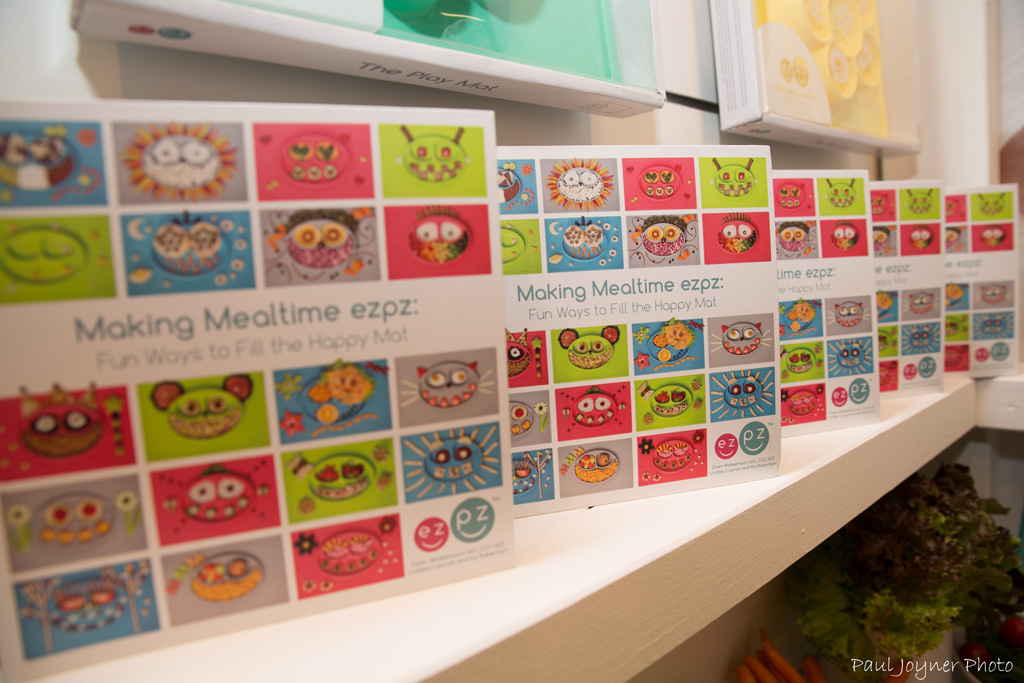 Three years later, ezpz is alive and well, with a stronger understanding of the ways of the retail world. But Lindsey and her team are no strangers to challenges of the small business world, from proper pricing to patent-protection to competition.
The retail world is just a crazy, competitive world. I've learned so much about mass channel versus specialty channel, Amazon and the impact of Amazon. I think for folks with a consumer product, one of the most important things is properly managing all of their channels and making sure their pricing is really consistent across those channels."
But even with all the challenges, Lindsey's message to small business owners out there is simple.
It's a wonderful journey, and my biggest piece of advice is to maintain your passion and your drive. Remember all the reasons you started in the first place. Always follow your gut. Do what's right and don't forget to have fun! Life is too short"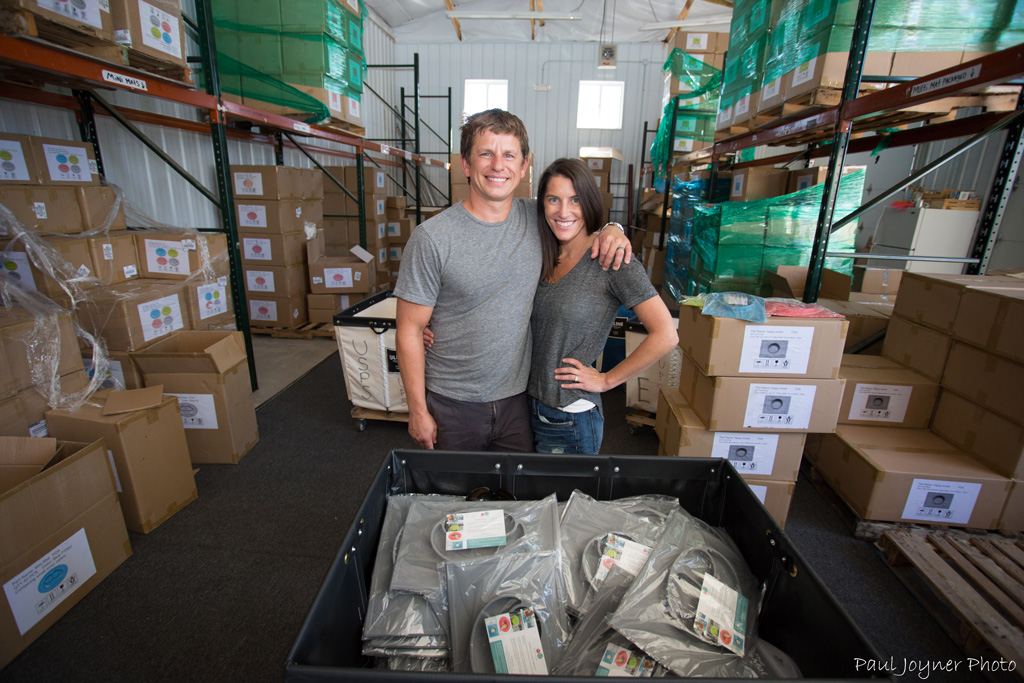 The best part of having good people is the value of having a good team when you're doing legal stuff or anything that's not fun. If you enjoy the people you're around, it just makes everything more tolerable. You can turn crappy work into fun. I don't think I really valued those kinds of personal relationships in business while I was in corporate America."
Lindsey Laurain is a Tank Talker and has grown ezpz™ to be very successful in just three years. See Lindsey in the session: "Shark Tank Effect" Surviving the Boost from Shark Tank and Staying Alive Without it, at QuickBooks Connect on Friday, November 17, 2017 at 9 a.m.
Find out more!
Learn more about Acctivate Inventory Management Software by giving us a call at 817-870-1311 to talk about your specific needs or by simply completing the form and a specialist will contact you to discuss solutions.
Discover Acctivate
Start a conversation with a specialist today to learn more.
Back to top
The following two tabs change content below.
Ally Long
Marketing Communication Specialist
As a marketing communication specialist at Alterity, Ally is able to bring her passion for writing, speaking, and communication to life. Ally holds a bachelor's degree in English from the University of Texas at Arlington.
Latest posts by Ally Long (see all)