---
Topic: QuickBooks Software
---
According to a recent Aberdeen Group report, "Don't Sweat the Details: Use Accounting Software and Focus on Growing your Business"…
"The number one challenge that small businesses face is that financial processes are too long and resource intensive. Growing businesses may not have the dedicated back-office resources that are required to adequately perform these tasks. They may also be stretching other resources thin by forcing them to complete financial tasks rather than focusing on their core competencies. This is a significant challenge because these financial tasks truly are essential.
…the number one strategy of Leading small businesses is to conduct an internal assessment of their financial capabilities, and then support those capabilities with key technologies."
There are many business software solutions out there for accounting and business management, but QuickBooks is a strong, leading financial accounting business software that really owns the market and that can be seen in the number of businesses that use it.
Intuit QuickBooks operates in the small business market, sized at approximately 29 million businesses in the US, and it has more than 80% market share with small businesses that use financial management software."

Michal Clements, "QuickBooks Enjoys 80% Market Share with 29 Million Small Businesses But Keeps On Growing", The Market Strategist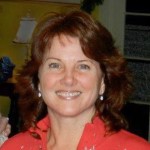 QuickBooks expert and consultant Rhonda Rosand, CPA of New Business Directions also knows that having the right business software systems in place is critical to the success of a business. As a QuickBooks Pro Advisor since 2005, she helps small business owners streamline the process by setting up and cleaning up their QuickBooks files.
With so much QuickBooks expertise, we went to Rhonda and got her take on why businesses should use QuickBooks.
1. What would you say are the top 3 advantages companies gain with QuickBooks as their business software?
The number one advantage is that there's no more shoebox full of receipts and that all the financial information is up-to-date and all in one place. To me that's the most important advantage of using QuickBooks. This can be accomplished in QuickBooks with the bank feeds or downloaded transactions features for bank and credit card accounts.
The second one would be the client or customer billing and invoicing — being able to track the payments that you have received and deposited by customer. You also have the ability to customize your forms and templates — estimates, invoices, statements, sales receipts — so that you have a professional looking document to submit to your clients and your customers. With my brand it's the New Business Directions brand; it has red and I have my logo and it's on everything, so all my documents look consistent.
The third one is the ability to have timely vendor payments and accurate payroll on the expense side of things. With the integrated payroll in QuickBooks you don't have to hire a third-party payroll processor to do your payroll. You can use one of the many QuickBooks offerings and it's all integrated in there with time tracking and the direct deposit, so you don't have to manually enter from a third-party into your system. I really like integrated payroll, especially for contractors or anybody that has to do job costing.
I have a fourth little bonus advantage and that's fraud detection. If you're entering your financial transactions into QuickBooks and reconciling your bank and credit card statements on a regular basis and you actually look at this information, you'll be able to catch any unauthorized purchases or missing funds and things like that before they get out of hand. If you're just throwing your slips in a shoebox and every once in a while looking at your bank accounts to see what your balance is, you don't have the opportunity to detect any errors that are happening, or any misappropriations of funds. So the fraud detection piece is definitely an advantage to using a computerized business software.
---
The old system was on its last legs and our accountant said to us, 'I need you to find something where I can get you to use QuickBooks.'

We were still using manual accounting and we were outgrowing it."

Jennifer Dowling, Network Administrator, Orient Express
---
2. How does QuickBooks help companies meet their financial goals?
When you understand the numbers — you can control them and you can make informed business decisions. Knowledge is power and having up-to-date financial information allows you to know not only your revenue figures, but your Cost of Goods Sold figures and your gross margins, so that you can find how much of every dollar you bring in the door that you get to keep.
Knowing your overhead figures helps you to control them and assists in setting your prices to the market. As a business owner you need to know where you stand financially at any given point in time. If you wait until the year-end or until it's tax deadline time the following year to put the information together, you won't know what you did. To me it's business suicide if you don't know where your numbers are.
3. How can a business get the most out of QuickBooks?
You hire a qualified professional to set it up properly and train you how to use it for your specific industry and your specific business needs. If you use a certified QuickBooks Pro Advisor you're a lot more likely to have it set up correctly from the beginning, and believe me a proper setup at the beginning will save you a ton of time and money in the long run. QuickBooks is very expensive to clean up and people don't want to lose their history. The option is to completely start over — you see a complete and total mess, it's a bad situation but there is data in there and many years' worth of information — yes you can start over. You just start from scratch, pick a point in time and just go forward doing it correctly, but then there's not the historical data on file, so a lot of times it's a clean up of the mess and then at the same time moving forward doing it properly. It does cost thousands of dollars to clean up a QuickBooks file and make it right after someone has messed it up royally and spent a couple of years trying to do it themselves.
The other thing that you can use in QuickBooks, and again a Certified QuickBooks Pro Advisor can help you with this, is using the budgeting features to help you make a revenue plan and customize reports. Customizing reports and budgets will really help you get the most out of the business software.
4. QuickBooks is a business software that can be hosted in the cloud. When would you advise a business to host QuickBooks remotely?
Always host QuickBooks desktop. QuickBooks should never be stored locally — I don't care how times a day you do a backup, what you have for virus protection — it's just not safe and secure in your office. People make mistakes —  they override the system, they don't install the updates or they pause the virus protection because they want to speed up the computer and install an update. I can't say it enough, it's just not safe in your office, under your desk, in a box where the building could burn down or you could kick it with your foot, whatever. The hosted environment is up to date, it's secure, and it's backed up every night — even if your office manager leaves early and forgets to do the back up and doesn't have time, a hosted environment is backed up.
---
We added Acctivate to our hosted solution because that's where QuickBooks is located and so out of a necessity for those two systems to talk to each other, that's where Acctivate is housed.

It's easy and cost-effective because we have the same users that are using the system, so it doesn't cost us much more to have Acctivate hosted in the same place with QuickBooks."

Carrie Nicklow, President of Food Building LLC (parent company of The Lone Grazer Creamery)
---
5. Many other business software add-ons are compatible with QuickBooks. When should a third-party software be integrated with QuickBooks?
Well basically, anytime that you need more than what QuickBooks is capable of, you need to be looking at third-party applications, industry specific applications — inventory management, warehouse management, point of sale, field service management, dispatch software.
There are a lot of things that QuickBooks does well, inventory management is not one of them. In situations where clients have heavy inventory or manufacturing processes, it is really wise to put a more robust and technically capable software at the forefront and use QuickBooks as the back office for payables, payroll, bank reconciliations and things like that. So there's a lot of opportunity for third-party software to be integrated with QuickBooks.
---
It's a complementary addition to QuickBooks in terms of a detailed inventory management on the side. QuickBooks is still taking care of the accounting – even better in terms of how the data moves back and forth between the two programs.

We love the interaction of the two softwares and once you're set correctly to begin with, it does pretty well. The operations are smoother and better with an extensive inventory management solution."

Sheetal Bajoria, President, MDSolutions
---
Find out more!
Learn more about Acctivate Inventory Management Software by giving us a call at 817-870-1311 to talk about your specific needs or by simply completing the form and a specialist will contact you to discuss solutions.
Discover Acctivate
Start a conversation with a specialist today to learn more.
Or call us at 817-870-1311