Technology is the big equalizer for small businesses.
Often competing against companies far greater in size, small businesses that implement software and systems to manage their business, find it reduces costs, improves efficiency and places them in control of their company's growth.
The subject of a recent television segment airing across the United States, Acctivate places powerful technology in the hands of small businesses, allowing them to match the capabilities of their larger competitors and, in turn, become more competitive.
 Small business technology in use
As seen in the segment, many businesses are challenged by operational constraints, attempting to manage their business with a combination of their existing accounting software and spreadsheets.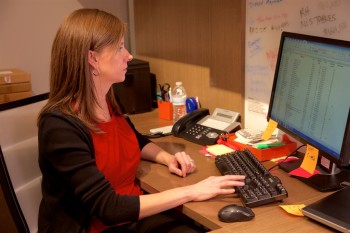 It's common that businesses outgrow QuickBooks software, needing advanced functionality for purchasing, inventory and order management. Acctivate solves these challenges and, many more – while seamlessly integrating with QuickBooks.
Large companies know they can't manage their operations and grow their business without technology. For small business, access to the same technological capabilities closes the competitive gap – equalizing the playing field for small businesses and enabling their business to thrive.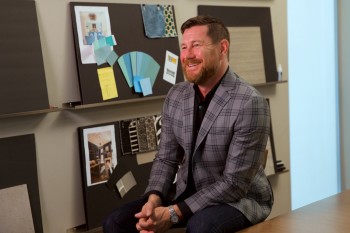 Acctivate is affordable, easy to use, and most businesses find it pays for itself within a few months. With advanced purchasing, inventory & warehouse management and order fulfillment capabilities, Acctivate is a great solution for growing companies that want to keep their existing accounting software, while adding operational functionalities.
Acctivate is also the key to growth.
As Acctivate customer Derrick Ricketts of Aidan Gray Home stated in the video, technology has helped them grow their business and continues to do so…
Acctivate helped us grow exponentially very quickly because it took all the data and put it into one source and, with that one source, we were able to manage our inventory, our order processing – our customer service was more accurate in the information they could give to our customers, which made our responses more immediate and served our customers' needs.

When you combine all those factors together, Acctivate helped grow our business and it continues to do so today."
Derrick Ricketts, Aidan Gray Home
Enterprises TV segment