---
Topic: Partnership and Success
---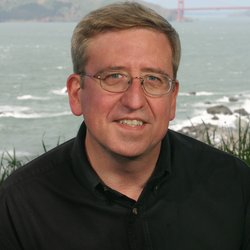 In 2012, Quickbooks Consultant, Tim Grant, was looking for a change. He wasn't sure what it was he wanted to do differently, but he knew there must be something around the industry to capture his attention, narrow down his focus, and grow his success. Luckily, he attended a Scaling New Heights conference in Nashville, Tennessee – and since then, everything has changed for Grant.
I noticed the number of ProAdvisors was 70,000 and growing, and so it seemed like a bit of a crowded market for ProAdvisors… and many of them were generalists. This was about eight years of being a generalist myself and I looked around and I saw the people who seemed to be successful were the people who focused on a specific area or niche."
Without a solid idea of what it was exactly that he wanted to accomplish with his business, Grant attended the conference to keep up with industry happenings and QuickBooks add-ons. When Grant attended a session with Acctivate, he could feel his focus beginning to shift.
I went to this class and I was so blown away by how Acctivate leverages technology to build what I felt was a superior product – they were really going into different areas and doing a good job from an accountant's standpoint of tracking all the goods in and out and the accounting behind the scenes."
The more he listened and learned, the more his interest in the inventory management software market grew.
At the time, I hadn't seen any other inventory software do that and that's just an example of how I thought Acctivate was kind of ahead of the game in inventory management software that works with QuickBooks."
QuickBooks Consultant, Tim Grant: Hooked on Inventory Management
After the first session, Grant was hooked, and decided to spend the entire day attending Acctivate sessions to learn as much as he could. Speaking with colleagues at the conference, he also began to learn how underserved the market was, as almost everyone confessed they had avoided the inventory management segment.
 …it was too complicated, too involved, and it wasn't worth their time. And that's when it kind of hit me that I needed to focus more on inventory and try to help serve those clients… It really surprised me there really wasn't more people going into serving this segment of the market."
QuickBooks Consultant, Tim Grant: Certified Acctivate Partner
Moving forward with his new business direction, he became a certified partner with Acctivate at the following Scaling New Heights conference.
I'm proud to say that Acctivate had 12 of us in a room to take the certification test and I was the first one to turn in my results – so I guess that technically makes me the very first Acctivate certified partner."
Grant built a close relationship with the Acctivate team, learning the ins-and-outs of the software. He also actively networked with ProAdvisors, accountants, and CPAs – letting everyone know he was willing to take on their inventory clients.
I had clients right away because there was very little interest from other ProAdvisors to get into this area and I realized what a large market it was, what a large need for assistance there was for helping regular QuickBooks inventory clients, but also those who needed third-party inventory programs – and being that objective voice on the outside and helping clients decide which tool is going to work for them has been fantastic."
It didn't take long for Grant to realize he had made the right choice when he dove into serving the niche of the underserved inventory management market.
When we decided this was going to be our niche, we went 100%. We didn't want to continue to be generalists, it was, "This is what we are going to do," and that drove all our activities afterwards… I even got little buttons that said "I [heart] inventory" so people know what it is that we do."
Grant now works with several third party inventory management and manufacturing add-ons, but his opinion of Acctivate has never diminished. When asked about what makes Acctivate stand out against the rest, he replied;
Depth of functionality. Acctivate has inventory management nailed in terms of everything from landed cost to pick, pack, and ship. Everything on the front end, back end, on inventory – it does very well. And it has additional features – they understand that inventory doesn't live in a box, sorry for the pun, but there are other functionalities that you need… It's just a full ERP system and that's kind of its strength…"

Other programs, they do just the inventory management function and that's it – or they don't integrate and that's what they should do. That's what Acctivate does and that makes it an easy recommendation."
QuickBooks Consultant, Tim Grant: On Partnership
Discussing the value of partnerships with Acctivate and other software companies, Grant emphasized the importance of the balance of the vendor/partner relationship:
Oh, that itself is invaluable. You know, they're the gatekeepers, they give you the software and they're there to answer questions. That is an absolute key if I am going to turn around and help prospects or existing clients… It's a two-way street. I try to be as objective as possible with the software and the recommendations I make. But if I never hear from a software vendor, it's not top of mind when I go make the recommendation. It's easier if a vendor is in frequent contact with you… It's that kind of relationship I get the most out of. I think it's the software in the long run gets the most of out of the relationship. Some vendors see that, and some don't see the value in it."
Now in 2017, Grant's firm, Business Solution Providers, is running strong. After committing an abundance of time and energy to the inventory and manufacturing management space, the firm has partnered with 18 different inventory and manufacturing software companies.
It's been very successful – I've had a very good relationship with Acctivate, I've been able to do lots of installs, and get clients up and running. That is really the whole genesis of it. I was attending that one conference session with Acctivate four years ago, at Scaling New Heights, and that is what really set things into motion."
Find out more!
Learn more about Acctivate Inventory Management Software by giving us a call at 817-870-1311 to talk about your specific needs or by simply completing the form and a specialist will contact you to discuss solutions.
Discover Acctivate
Start a conversation with a specialist today to learn more.
Or call us at 817-870-1311