Many people think inventory control is something that just concerns the warehouse, but the truth is, inventory control affects the entire business and your customers.
Having the correct inventory, in the right quantities, and keeping it under control, can be the differentiator in customer satisfaction and is a key driver for increased productivity and profitability.
---
I'm an inventory guy and I have to say that once we really got the inventory under control, champagne was falling from the heavens. Acctivate really helped to get that going.

Business has a bunch of facets and everybody is equally important but for me, inventory is something that you really, really have to keep under control because it can spiral out of control very quickly. Having the right system in place and the right tools in that system will really make it a lot easier to manage that inventory."

Marty Monroe, Controller, DSX Access Systems, Inc.
---
The importance of inventory control
Inventory control involves many areas of a business including…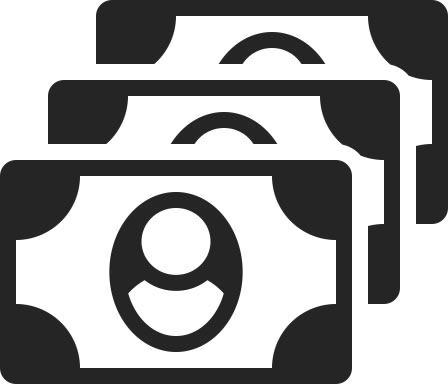 Purchasing. Inventory control begins with acquiring raw materials, components and/or finished goods in appropriate quantities and at the correct time.
Inventory control software helps with predicting demand, evaluating and managing the vendors who provide the products, and keeping products on the shelves to maximize sales and customer satisfaction.
Learn more about Acctivate's advanced purchasing management »
Sales. Sales management and order fulfillment tools integrated with inventory control software can be the sales team's secret weapon in an ever-increasingly competitive environment.
Real-time access to accurate inventory and product information keeps orders flowing and customers happy & away from competitors.
Learn more about Acctivate's sales and customer management »
---
When you are selling 7,000 line items, it's nice to know that you can click into the inventory tab of any of these items and get the information you need."
Tim Murphy, Owner, Murphy Industrial Products
---
Growing your business. To grow your business you need real-time access to information and the tools to assist with analysis and decision-making.
From controlling costs, to expanding into other channels or countries, to identifying slow-moving products that can be converted to higher performing inventory, inventory control sits at the center of a business and decision-making.
Learn more about Acctivate's tools for
understanding & growing your business »
---
Before Acctivate, we didn't have an inventory system at all.

Once Acctivate came into play that really allowed us to increase production and profit on the inventory side of the parts business by keeping track of what we had."
Robert Archuleta, Controller, MCT Industries
---

---
I had to find something that could swallow all of our 13,000+ part numbers and our 7,000 customer files.

QuickBooks was only able to handle our accounting, not our inventory. We need something that would be able to manage our large inventory and still be able to talk to QuickBooks."
Jennifer Dowling, Network Administrator, Orient Express
---
Acctivate inventory control software
Acctivate has the features & flexibility needed for your business to operate with ease and control.
What you need to see most often is on one screen. If you need more detail, you can explore on that topic.
Since products have more than one name, you can associate multiple product ID codes to each product
Two product descriptions keep things flexible and can be used for alternate languages
Ever purchase products in single units and sell them in multiple quantities or vice versa? Multiple units of measure has you covered.
From purchase order to sale, each product's history is tracked.
Costing and valuation options keep things flexible and ensures you know your costs and profit.
That's just a sample of how Acctivate can power up inventory control in your business.
---
Acctivate is a much easier tool to use in comparison to our former inventory software."
Jason Stuart, Logistics Manager, The Brand Passport
---
We were using Sage Accpac Pro. It was very cumbersome and required a lot of extra steps to get the same things done that we can do in Acctivate with just a couple of steps."
David Edwards, President, Texas Barcode Systems
---
Easy to use inventory control software with one screen access to all things product related
Since many people in a company need access to inventory information, the Acctivate inventory product page allows real-time monitoring of all aspects of inventory from one screen.
Simple & effective, Acctivate enables users to view quantities, reorder information, pricing and more all from one spot – if it has to do with product inventory information, it can be viewed & managed from the product screen including:
Recommended reorder quantity
Substitutions
Bill of materials
Costing
Reorder management
Detailed specifications
Product pictures
Multi-tiered pricing
Infinite ability to include notes & description information
Current inventory on hand in each location
Inventory available (not committed for a particular use)
Inventory on order from suppliers
Inventory committed to production work order
Inventory committed to customers
Inventory reserve
Minimum inventory level
Maximum inventory level
Minimum reorder quantity
---
With Acctivate, we know our inventory and we have control of it. We are able to predict future demand accurately, so that we don't overstock or under stock our inventory. That's a huge plus for any inventory-based business — not only does that maintain satisfied customers, but it maximizes our profitability as well."
Ann Kerenyi, Controller, Bird Watcher's Digest
---

Inventory control software with multiple ID codes for each product
Products can have many ID codes, so it would be difficult to control inventory using just one.
With Acctivate, multiple product ID codes (internal part numbers, SKUs, UPC/GDSN, vendor part numbers, etc.) can be associated with each product.
Alternate product IDs may be used as an alternate lookup key or may be printed on the sales and/or purchase documents. Each product ID code may contain numbers, letters, special characters and embedded spaces.
Examples of product ID codes include:
UPC/GDSN
Vendor part numbers
Customer specific part numbers
SKU
Internal part number
Manufacturers' part numbers
Industry-specific codes, such as NRF codes or NAPA codes
---
We have 30 different variations for some products and each spec is a little different. It's much easier to keep all of the information in one system. When a customer calls in to get those specs, it's all right there at our fingertips in Acctivate. It's easy."
Schean Barrett, Chief Operations Officer, Performance Racing Warehouse
---
Alternate product descriptions
Sales may describe a product one way and purchasing another. Or, if you are global, an office in another country may use a different language.
With Acctivate, items in inventory can be described with two descriptions to accommodate different user groups and needs. The alternate description can be used to further identify and clarify specific products beyond the general description.
Usage examples include:
Alternate languages (English, Spanish, Chinese, Russian and more)
Customer type (commercial, government)
Department needs (sales, purchasing)
Usage (marketing, engineering)
Description length (brief and extended, more detailed description)
---
Inventory control software with multiple units of measure
Acctivate's flexible multiple units of measure functionality allows for primary and alternate units of measure for order-taking, purchasing and packaging to be used for each product in the inventory.
The selling price may be stated in either the primary unit of measure, alternate unit of measure or any other unit of measure for which there is a universal relationship (i.e. inches to feet).
Inventory history
Acctivate maintains a comprehensive history of buying and selling activities from the original request to the completion of the order with visibility into current status, progress and activity completion status.
History can be used to:
Track lot or serial numbers
Locate customers
Identify customers who have ordered or purchased a particular product
Predict demand
---
Acctivate's costing features have been very beneficial because it lets us know more closely where we stand on the costing of our inventory and the true cost of it from an accounting perspective.

We were initially attracted to Acctivate because of the costing flexibility – we don't use multiple types of costing but we have made one change over the years. Prior to Acctivate, we did it through our accounting system but we had a few issues with it. When we added Acctivate, it solved those issues."

Gene Day, Owner, Hobbs Iron & Metal
---
Acctivate inventory control software has flexible & reliable valuation and costing
Average: The weighted average cost of inventory on hand. As new stock is received, the total value of the received inventory items is added to the value of the existing inventory items. The resulting value is divided by the resulting quantity on hand to form a true weighted average cost.
Standard: All inventory on hand is valued at the standard cost established for the product. Standard cost may be changed at any time by entering a balance adjustment transaction.
LIFO (Last In First Out): When inventory is received, a cost-layer is established which identifies the quantity, unit cost and total value of goods received into inventory in this transaction. As inventory is sold, the layers are costed and depleted beginning with the most recent layers.
FIFO (First in First Out): When inventory is received, a cost-layer is established which identifies the quantity, unit cost and total value of goods received into inventory in this transaction. As inventory is sold, the layers are costed and depleted to the oldest remaining layer.
Specific Identity (actual): When inventory is serial-numbered, the option exists to cost each item sold at the actual cost for which it was purchased. When inventory is lot-numbered, the actual cost is the weighted average of all purchases for that lot.
Landed Cost: Landed cost includes additional costs beyond the purchase price of a product such as duties, taxes, VAT, government fees, customs, freight, insurance and other charges in product valuation. Learn more about landed cost »
Added cost: Costs incurred after receipt of product in inventory may be included in product valuation. For example: refurbishing costs, outsourced handling or 3PL costs.
Management cost: Maintain a management or budgeted cost for each item in inventory.
Vendor cost: For each vendor, a published vendor cost and the actual last vendor cost may be maintained.
---
For a third of the price of similar software, Acctivate does more and is much better."
Herman Hoffman, President, Spazatainer
---
Acctivate features
Acctivate is packed with features for your entire business. We invite you to explore more or, if you'd like to get started, simply complete the form below or give us a call at 817-870-1311.
Get started today!
Call us at 817-870-1311 or complete the form and someone will get in touch with you to discuss your specific needs and start your no obligation, free trial.