The Alterity story
One day in 1970, Ken Parker called Ron Souder and told him about this new portable computer at IBM.
That led to a discussion between the two concerning what you could do with it. Ron had an idea.
He wanted to create a general accounting software package.
With the closest available computer in Houston, Ron commuted to Houston and worked nights, the only time he could get shared computer time, developing the software he had envisioned.
In 1971, Ron and Ken introduced STARS – System Ten Accounting & Reporting System.
STARS was the first successful interactive accounting software brought to market.
Soon after came a multilingual European version named STELLA, latin for stars. This was followed by Australian, South African and Canadian editions.
STARS was a success – and at a very early point in technology history…
1971 Texas Instruments introduced the first pocket calculator, the Pocketronic, that could add, subtract, multiply & divide. It cost around $150 (about the equivalent of $865 in 2013).
1977 Steven Jobs & Stephen Wozniak introduce the Apple II – the first personal computer in assembled form.
1977 "There is no reason for any individual to have a computer in his home."
-Ken Olsen, Founder Digital Computers
Alterity & Acctivate
In 1983, Ron founded Alterity, Inc. and over the next four decades developed software products for a wide variety of industries.
In the late 90's, Alterity began work on an inventory program to integrate with CYMA Accounting Software. Acctivate for CYMA accounting software came to market in 1999.
In 2003, Alterity delivered the award-winning Acctivate for QuickBooks.
Intuit named Alterity a charter Gold developer – the highest level of achievement awarded to development partners.
The Sleeter Group, the nation's largest community of QuickBooks professionals who provide consulting services to small business owners in the accounting software and business process design areas, designated Acctivate for QuickBooks Inventory and Distribution software as an "Awesome QuickBooks Add-On".
In 2008, Acctivate QuickBooks International editions were introduced with Acctivate South Africa and soon following, Acctivate UK, Acctivate Canada & Acctivate Australia.
Acctivate integrates with all QuickBooks international editions and has customers using Acctivate worldwide.
In 2012, Acctivate went to the cloud, delivering Acctivate for QuickBooks cloud hosted solutions.
Alterity now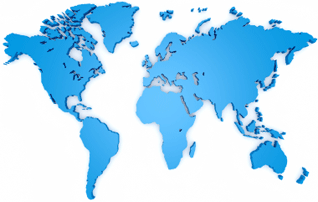 Alterity continues to innovate.
Alterity hosts a variety of social media communities focused on the needs of growing businesses with over 30,000 Facebook fans and 8,000+ Twitter followers. Alterity also publishes a blog discussing a variety of business topics.
The Alterity team's depth of business, technology and accounting knowledge provides a level of real world experience that enables them to deliver tools for growing companies that help them operate more effectively and improve productivity and profitability.
Headquartered in Arlington, TX, Alterity, Inc. is a privately-held corporation.
Ron and Ken are still collaborating and creating, just as they have done for the last four decades.
Company Leaders
Brian Sweat, President & CEO, joined Alterity in 2001 to provide initial quality assurance and support for Acctivate. Since then he has taken on many roles and responsibilities within the company, including Lead Support Representative, Support Team Manager, Software Developer and Product Manager. The experience he has gained over the years and his vision for Alterity and the product has prepared him to oversee the operations of the company and lead the Alterity team. Brian holds a B.S. in Management Information Systems from the University of Texas at Arlington.
Ron Souder, Founder & Chairman, founded Alterity in 1985 and under his leadership, Alterity experienced significant growth and developed numerous software products for small and medium-sized businesses around the globe. He has over 40 years of experience in developing software products and a deep understanding of the practical needs of growing businesses. Prior to forming Alterity, Ron served as president of two software companies, architected the first internationally distributed small business management software and has extensive technology and business management experience. Ron majored in Industrial Management and Accounting at the University of Texas.
Ken Parker, Vice Chairman, joined Alterity in 2001. Ken has extensive leadership experience in the enterprise software and technology industry having held executive positions at leading technology companies, including IBM. Prior to joining Alterity, Ken led several successful software companies and has extensive domestic and international sales and marketing experience. Ken holds a B.S. in Engineering from the United States Military Academy.
Erik Moeller, Vice President of Sales, has a wealth of sales and marketing experience. He joined Alterity in 2006 as a Sales Manager. As Sales Manager, he maintained a high level of attention and care to the ever growing list of prospective Acctivate customers and continues to manage a successful sales team. Erik's prior sales and marketing experience includes selling computer hardware to OEMs, distributors, dealers and large end users; selling specialized non-wood "alternative construction" products and methods for third world areas to the building supplies and construction market; and coordinating sales efforts for large sections of the country as a sales manager, including many well-known corporations. Erik holds a Bachelor's degree in Marketing from Penn State and from there served in the Navy as a Radar Intercept Officer in a F-4 Phantom.
David Huang, Vice President of Development & CTO, has been a key player in the development of Acctivate since its inception. He joined Alterity in 1993 working on a variety of software development projects that were delivered and used by major international corporations. Now, he leads the development team in improving the functionality of Acctivate and delivering enhancements to the software, in order to provide a best-in-class solution for businesses. David has a B.S. in Mathematics from the University of St. Thomas that he obtained when he was 14 years old.
Bud Whitney, Secretary, provides leadership and insight to the Alterity team derived from over 35 years in the technology industry. Prior to joining Alterity, Bud served in leadership roles at IBM, Fujitsu, and Texas Instruments, and as principal in an information systems development firm.