Inventory and order management software
Inventory and order management software streamlines business processes to boost efficiency with powerful tools that increase productivity and accuracy.
Acctivate inventory and order management software simplifies everyday operations to save businesses time and money. Acctivate saves companies much-needed resources by automating processes which in effect cuts back on hours of manual work.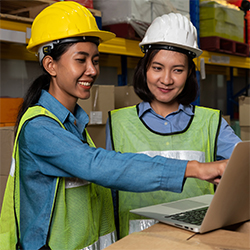 Versatile features in Acctivate inventory and order management software have been designed to work with businesses of numerous industries and needs. The powerful features range from tracking and forecasting to more specific features like ecommerce, barcoding, shipping, CRM, pricing, full QuickBooks integration, and many more.
---
Inventory and order management software with tracking
Track items accurately with Acctivate inventory and order management software to manage warranties, services, quality control, and deter theft. Acctivate creates a detailed timeline as it follows products with lot and serial numbers throughout the supply chain. In the event of a recall, easily access information and rapidly spot issues to expedite the recall process.
---
Simplify ecommerce orders
Centralize orders from multiple channels in Acctivate to manage order operations easily and automatically. Orders are processed the same regardless of where they were submitted – webstores, catalogs, mail, fax, and/or phone. All information is accessible company-wide enabling customer inquiries to be answered by anyone with permission on Acctivate.
Acctivate's web store integration makes importing orders pretty easy on my end — I just click on the web store icon and the information is there already synced. If I had to do all of that by hand, it'd take significantly longer. On a typical day, it saves probably 45 minutes to an hour."

Crystal Gonzalez, Administrative Coordinator
DeLorean Motor Company
---
Speed up processes with barcoding and inventory and order management software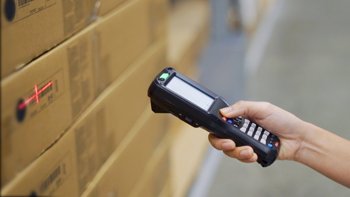 Barcoding boosts warehousing and tracking by reducing manual work to a quick barcode scan during inventory counts, order fulfillment, receiving, shipping and other stages of a workflow. Acctivate barcoding works with different mobile scanners including several Android devices to form an event history for each product. Universal barcodes can be linked to a company's individual product lot or serial number to easily track items throughout the supply chain.
---
Control order fulfillment and shipping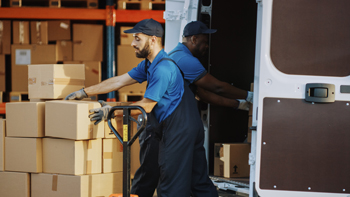 With a robust inventory and order management software in place, you can choose where your shipment(s) go. Will the product need to be shipped to the warehouse or store or will it need to be shipped directly to the customer? It's your choice – shipments can be made to any of your warehouses or stores or even drop-shipped straight to the customer.
---
Swiftly resolve customer issues
Store customer related information in Acctivate customer relationship management (CRM) to quickly provide customers the service they expect and deserve. Keep an accurate history of unlimited data on customer services, purchases, communications, marketing, and pricing.
---
Customize customer pricing
A multi-national pricing strategy requires the ability to set prices within a given country where you desire to do business and currency conversion that establishes the selling price based on the current exchange rate.
---
Inventory and order management software enriches QuickBooks capabilities
QuickBooks helps companies reliably manage their business financials but lacks the refinement of an inventory and order management software, like Acctivate, necessary to manage other areas of the business. Acctivate seamlessly integrates with QuickBooks to automatically share information back and forth to update data within both systems as often as desired. Combining both systems instantly improves accuracy and saves hundreds of hours otherwise spent in manual data association.
---
Get started today!
Discover how Acctivate can transform your business. Try Acctivate for free or call us at 817-870-1311.