Barcoding is one of the best features of Acctivate.

We have a warehouse here and one in Colorado that uses the handheld devices and it's simplified the process and made all of the mistakes disappear that were happening."
Travis Pollock, Project Manager
After winning three Sprint Cup championships, Joe Gibbs Racing
decided to start looking at different oils to improve the horsepower of their race cars.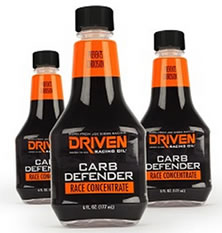 After several years of racing and testing the oil, Joe Gibbs Racing Oil, now Driven Racing Oil, made the product available to everyone.
"The fact that we use these products during NASCAR racing is one reason everybody knows that we bring a good product to the front of the line," said Travis Pollock, Project Manager.
Owned and operated by former Washington Redskins head coach, Joe Gibbs and his son J.D. Gibbs, the company's growth has accelerated as fast as their race cars.
"People are going nuts over this stuff!" Pollock said. "It's all about horsepower and reliability, that's the biggest thing that our oil products offer to everybody."
Driven Racing Oil: Getting up to speed was quick and easy with Acctivate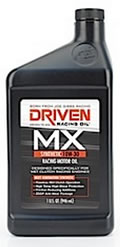 After searching for a software product, Driven Racing Oil decided that Acctivate was the best fit for their business needs and implemented Acctivate as their inventory system in September 2011.
Prior to switching to Acctivate Pollock described their inventory management as, "We used QuickBooks and we used a lot of Excel files."
---
Quick & easy implementation
---
Pollock stated the implementation was easy and relatively quick.
We were looking for something that was easy and functional and that wasn't going to take a programmer to come in and customize it.

It was pretty much done over the phone and easy to install and that's basically why we chose it. It allowed us to have it up and running within a month, where most of the other companies, it was going to be at least two months of trial and error."
And, the result…
The biggest change we've seen since switching to Acctivate has been the live timing with inventory and just being able to actually see what we have in our two warehouses.

I know with QuickBooks it was a little bit deceiving at times and we were always running into problems.

In the past we were able to see our inventory, but we were not able to see 'live inventory' of what was in stock at that specific moment."
---
Barcoding & mobile
---
The mobile capability has allowed their two warehouses better performance and accurate shipments.
Pollock continued:
Barcoding is one of the best features and one of the main deciding factors for choosing Acctivate.

We have a warehouse here and we have one in Colorado that uses the handheld device.

It has simplified the work and made all of the mistakes that we were having disappear."