Coordinate & Manage
Manufacturing
Processes Acctivate's manufacturing capabilities streamline goods production with real-time visibility & control of inventory and sales to fulfill current and future demands.
Support for Various Production Methods
Efficiently manufacture goods regardless of the method used: discrete, process, refurbish, remanufacture, or custom.
Multi-Level
Bill of Materials
Define an unlimited amount of raw goods and components in a BOM to build products on demand as a kit or for stock as an assembly.
Workflow Management
Track items in real-time via the desktop or a mobile device as they move through the production process for full visibility and insight into improving the process and job costs.
Process Manufacturing
Support the production of recipe/formula based products produced in batches with capabilities to record ingredient and final yield variations due to changes, i.e., spillage, ingredient substitutions, etc.
Lot/Serial Traceability
Assign, manage and track serial and lot numbers at the raw material/component level, finished good level, or both.
3PL Support
Acctivate facilitates communication with third-party logistics for outsourcing supply chain management services, including the manufacturing of goods.
Hear it from Acctivate users

Having the ability to store bills of materials in the system under the components is critical so we can see what we're able to build at a given point in time, when we need to order more supplies, etc."
Kevin Garvey, Chief Operations Officer, DataRay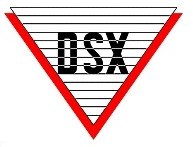 When we got set up in Acctivate, we could set up assemblies on a daily level by literally just a few keystrokes. It really helped to cost out our product more internally – it was a better true cost and just managed the overall inventory levels better."
Marty Monroe, Controller, DSX Access Systems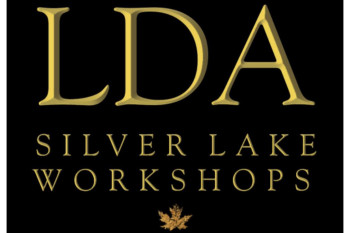 We use kitting and it's very invaluable. Everything that goes out of here is specific to each customers' needs or wants and Acctivate accommodates that. We don't send anything out the same."
Deb Propst, Accounting Manager, LDA Creations
Manufacture Goods Cost-effectively & On-time with Acctivate Today!​
Schedule a live product tour with an expert​
Track and manage components for finished goods made to stock
Acctivate's multi-level bill of materials (BOM) enables components (i.e., raw goods & parts) to be specified for building an assembly product. This will allocate components to Work in Process inventory during production, restricting them from other assemblies and/or sales orders.
For custom and process assemblies, components can be variable to add, remove and/or update quantities for components. Process assemblies for recipe/formula-based products produced in batch also tracks the original production quantity, actual yield and variance.
Managing assembly components in a BOM helps control inventory, provide visibility on sales, margins, availability and anticipated current and future component inventory requirements.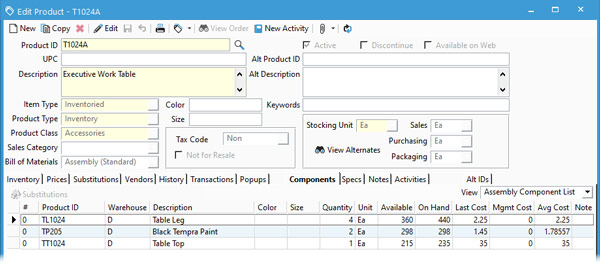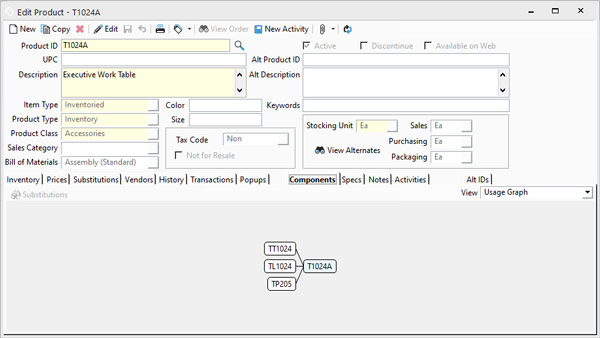 Track and manage components for finished goods built on demand
The bill of materials (BOM) functionality in Acctivate maximizes business resources & cash flow by tracking an unlimited number of components needed to make a final kit product upon order.
Track every component, including their lot/serial number, quantity to use, inventory levels, and cost. Also, gain support for custom kits to add/remove components, adjust quantities and substitute components for a single sales order.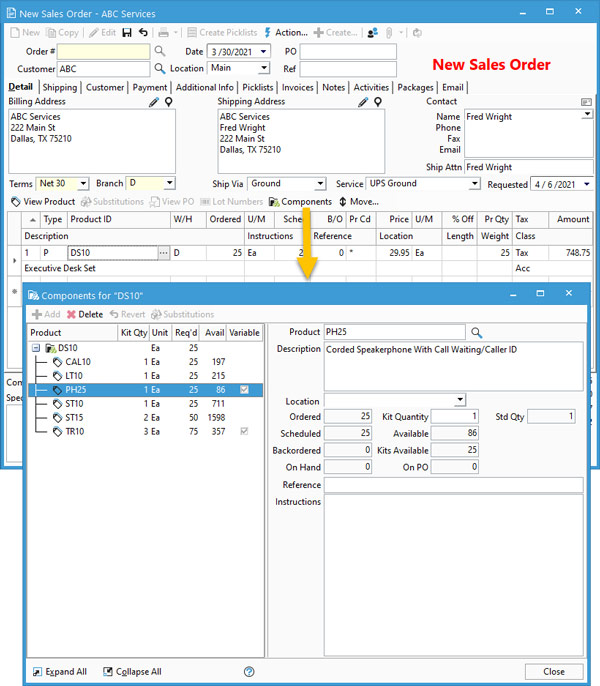 Live tracking of products as they progress within the production supply chain
Stay aware of every stage of the production process for work orders of goods being manufactured for assemblies as they go from Work In Progress (WIP) to In Progress to Completed, and any other user-defined workflow statuses.
Update production workflow statuses instantly via a mobile device, a tethered barcode scanner or from a simple function on the desktop. With such real-time tracking, items can be easily located on the shop floor and cost analysis by area can be performed to determine where job costs can be reduced.