Built For

Comparing Inventory Management Software Companies?
Choosing the right inventory management solution is a big decision.
Compare inventory management software with the free guide
---
Download 50 Features to Consider When Shopping Inventory Software (free guide) and receive tips on inventory management best practices.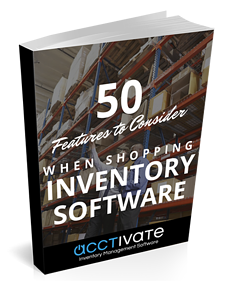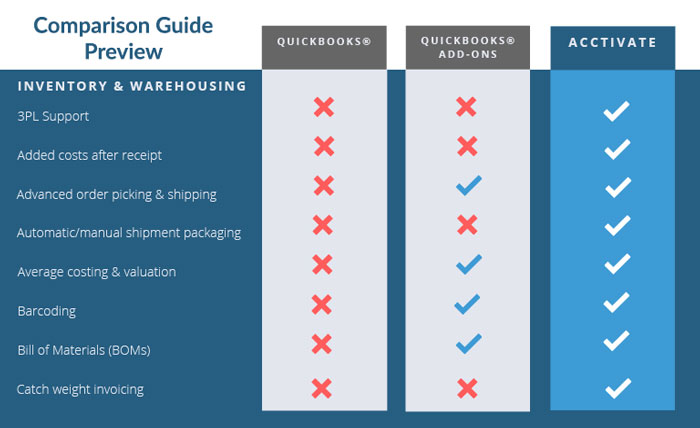 ---

What is Acctivate?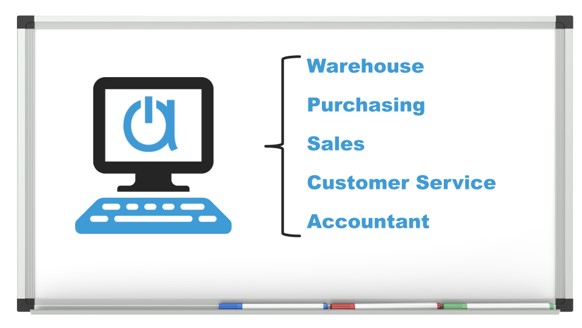 Best In Class Inventory Solution
Acctivate is the best in class inventory management software that makes life easier for distributors & manufacturers experiencing growing pains.
For over 16 years, Acctivate has brought together the Warehouse, Purchasing, Sales, Customer Service and the Accountant all under one reliable platform.
Plus, do all of this while keeping your existing accounting software.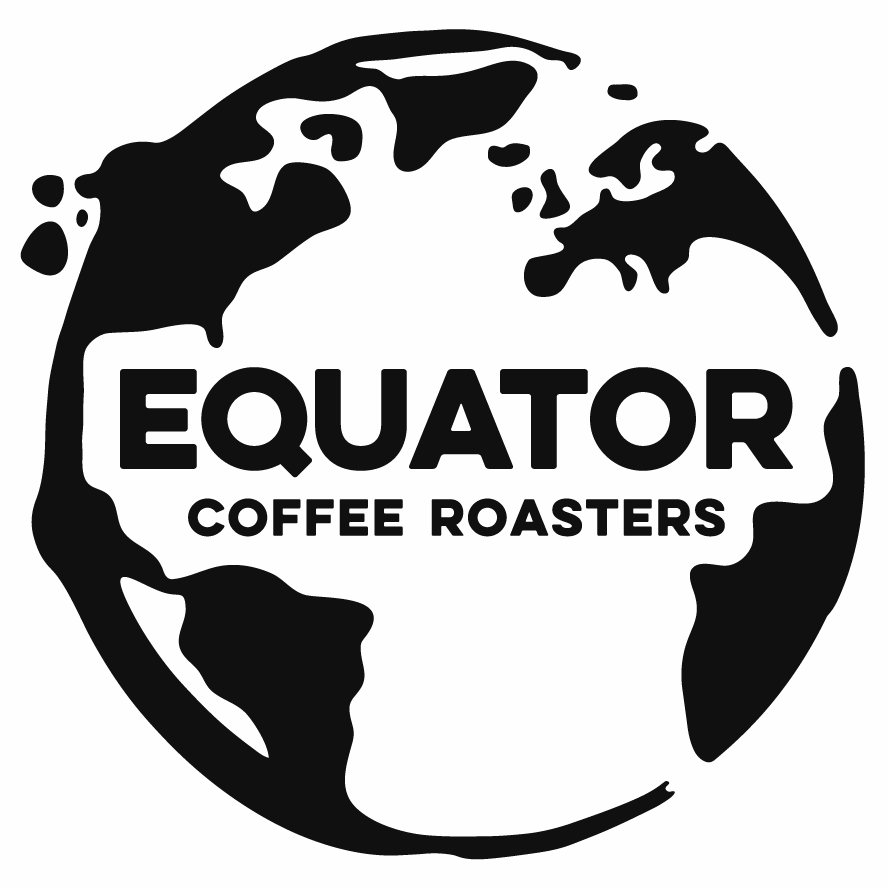 ---

Why Customers Say Acctivate is Best in Class (Reviews)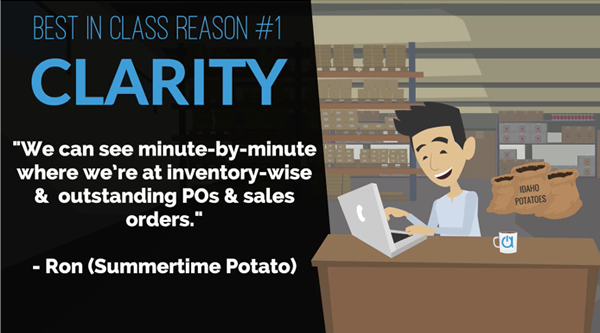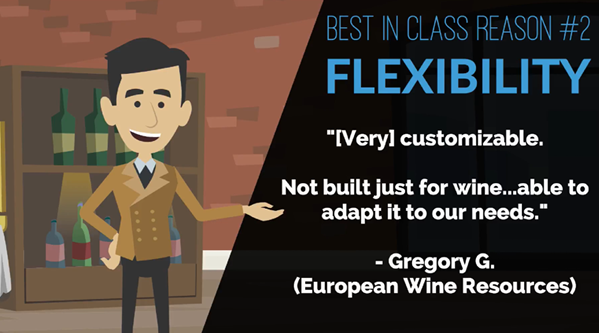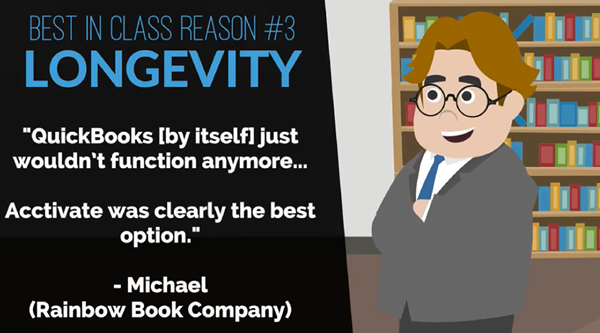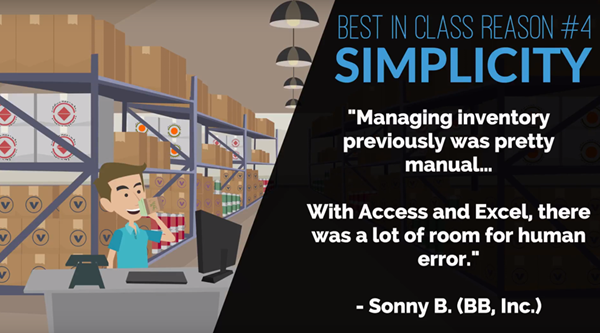 ---

How Much Is Acctivate?
Acctivate costs a fraction of what enterprise resource planning (ERP) solutions cost.
Our powerful inventory solution is intended for small and medium-sized distributors, manufacturers, and/or online retailers with approximately 8 to 30 employees who use QuickBooks®.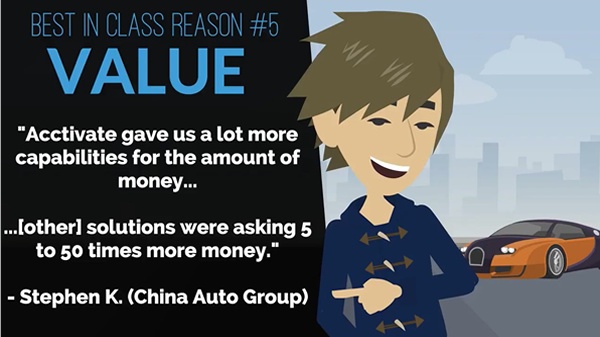 Industries That Love Acctivate
Airlines
Apparel & Fashion
Automotive
Biotechnology
Building Materials
Business Supplies & Equipment
Chemicals
Construction
Consumer Electronics
Dairy
Design
Electronic Manufacturing
Environmental Services
Farming
Financial Services
Fishery
Food & Beverages
Furniture
Glass, Ceramics & Concrete
Health & Wellness
Higher Education
Hospital & Health Care
Industrial Automation
Information Technology
Machinery
Maritime
Medical Devices
Non-Profit
Packaging
Pharmaceuticals
Printing
Renewables & Environment
Retail
Sporting Goods
Textiles
Transportation
---
A Proven Alternative
Acctivate has been known to outperform other inventory management solutions and may be a good alternative to AccountingSuite, Acumatica, Brightpearl, ChannelApe, Cin7, EZOffice Inventory, Finale Inventory, Fishbowl Inventory, HandiFox, Inflow, Megaventory, SalesBinder, Stitch Labs, TradeGecko, Unleashed, Wasp Inventory, and/or Zoho Inventory.
---