Counter sales software
Simplify retail counter sales & delight customers with Acctivate, the retail counter sales software that is fully-integrated with your entire business.
Take orders with real-time access to inventory availability
Issue credit returns or exchanges
Real-time credit card payments
Use barcode scanning for quick order entry
---
Acctivate inventory and retail counter sales software user, Hawaii Nut and Bolt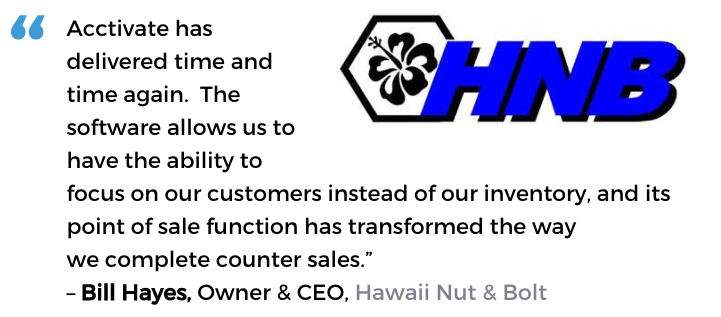 ---
The retail counter sales software your business needs
Easy to use and affordable, Acctivate will transform your retail counter sales process.
Retail counter sales orders can include products, service fees, shipping fees, handling charges or any other chargeable item or activity
Credit status is displayed when order is entered with permission-based override capability
Multiple payment options include credit cards, checks, money orders, and cash
Customer name and contact information can be selected or added at the time of the sale
Ability to set requested ship date & a separate promise date
Add don't ship before and don't ship after dates
Multiple-level special instructions can be added to order either for internal use or visible externally
Pre-defined comments may be selected for inclusion on any order
Mobile sales orders can be created in real-time from a wireless device such as PDA while at a customer location, at a tradeshow or from your showroom
Standard shipping instructions, reference info, special handling or shipping instructions, customer job number and ship method may be recorded for each customer and automatically included on each sales order
Sales tax jurisdiction and rate information is recorded for each shipment to properly calculate, report and remit sales taxes for any number of states or other jurisdictions
Sales tax rates may be determined for overlaying jurisdictions
Customer specific product code, vendor specific product code, OEM product code or UPC code cross referenced to SKU with automatic translation during order entry
---
Acctivate inventory and retail counter sales software user, Hobbs Iron & Metal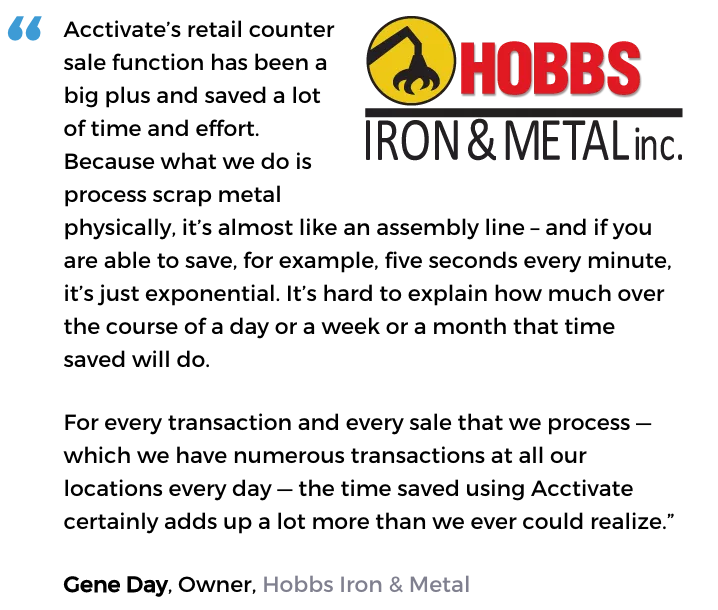 ---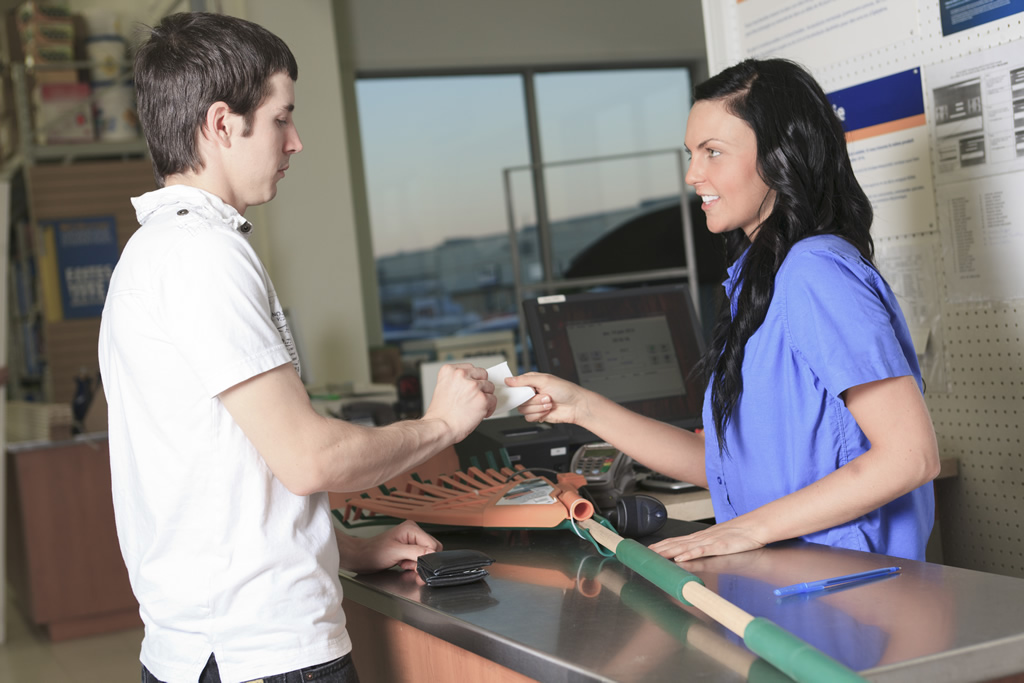 Discover Acctivate
We invite you to explore more features or, if you'd like to get started with a free trial, let us know here or give us a call at 817-870-1311.