Service and Repair Management Software
Built For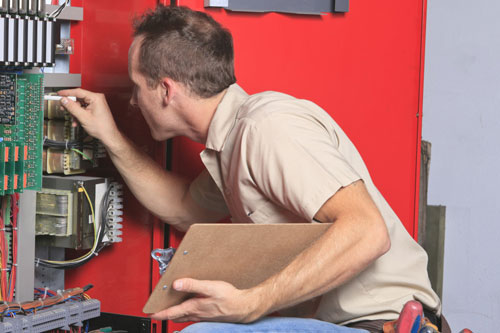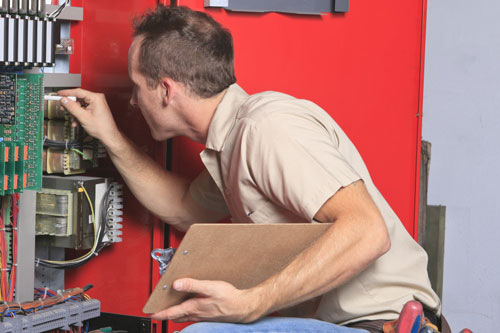 Service and repair management software helps companies manage their inventory and purchasing activities and track their service and repair activities.
Service and repair management
Post-sales service management can be both a strategic profit center and an opportunity to further cultivate customer loyalty.
Acctivate's inventory, service, and repair management software provides professional support to increase productivity, improve communication, and assist companies in attaining service excellence.
A great fit for:
Home appliance service and repair
Repair shop service
Network & phone service repair
Home entertainment repair
Vehicle customization and repair
Service scheduling
The Service Scheduling board is a computerized version of the traditional job scheduling board.
Graphically view & schedule service activities
Drag and drop scheduling of service orders to assign or reassign activities
At-a-glance view of the activities due on any specific day
Organize daily tasks
With service scheduling, rest assured that all tasks are handled each day and in the order that you want them completed.
All unassigned tasks appear in their own column for your review
Assign tasks by dragging & dropping the task to the user's column
Quickly balance workloads by moving tasks from one user to another
Once completed, tasks are automatically removed from the user's job column
Completed and uncompleted tasks are always viewable with the click of a button
Service scheduling window
The service scheduling window displays assigned tasks for each user for the time period selected.
The scheduling window may be filtered by using the filters on the top bar. Filters include:
Due by date, viewing order – assigned, due date, last status change, status – completed, incomplete or overdue tasks, and the screen can be set to auto-refresh at varying intervals.
Each task displays: Activity ID number, description, due date, estimated hours to complete the task, contact name, contact phone, current status, date & time the activity was opened.
1 click research
One-click on the task opens the Business Activity window where all associated activity information can be accessed from one screen including customer discussion items, resolution notes, reference information, notes, customer communication emails, activity log, and time & materials billed.
Service billing
Tracks & bills time and materials for services tracked in Acctivate
Adds labor & materials directly to any existing service activity
Easily creates a service invoice with the Service Billing Wizard upon activity completion or on a progress basis
Bill each service ticket separately or combine multiple service tickets on a single invoice
Labor: Add time
A line will be added to the Time tab for recording who performed the work, the amount of time, a drop-down list of rate display options, special instructions & private notes.

Materials: Add materials
To add materials to an activity, simply click the Add Materials button.
Similar to the add labor button, this opens a new line on the materials tab to add products with the information needed to create an accurate sales order for the customer.

The result: Simplified billing
Acctivate efficiently handles billing for the time and/or materials with the flexibility to bill.
Standard: The labor & the price will be shown on the invoice
No charge: The labor is shown on the invoice with a 100% discount (allows customer to see the value of a no charge service activity)
No bill: The labor is not shown on the invoice
Service communications
Information from service scheduling tasks can be sent automatically and manually from Acctivate to communicate service activity status changes to field service personnel, contractors, internal employees, managers, sales reps or customers.
Text messages to cell phones
Messages to pagers
Emails to email-enabled devices such as PDAs
Emails to computers
Discover Acctivate
Acctivate is packed with
features
for your entire business. Talk to our team of product experts and see if Acctivate is right for your business.
Call us at 817-870-1311