Barcoding Software for QuickBooks
Built For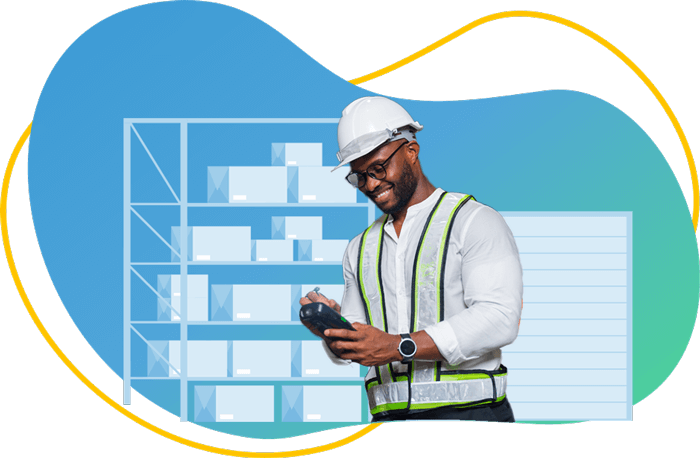 How does barcoding software help businesses?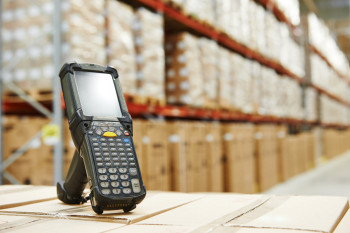 Barcoding software enables businesses to reduce errors, improve inventory control, increase productivity, and cut costs. These benefits are accomplished through the use of a barcoding software system that includes barcode hardware for scanning barcode labels and barcode software to print the labels, translate the data, and then put the information to use for inventory tracking and other business uses.
Today, businesses of all sizes use barcode software and hardware to create a technological environment that improves accuracy, efficiency, workflows, and profitability in their organization. Benefits are realized throughout the company and the capabilities gained are available without leaving QuickBooks. A barcoding system significantly improves inventory management, warehousing and order fulfillment, and most businesses find the return on investment can be realized within a few months, while the benefits are ongoing for years to come.
The cost of errors for all businesses
All businesses, especially distribution businesses, face the high costs of errors. Regardless of industry, barcoding significantly improves business operations and customer satisfaction.
Transform how your entire business operates with QuickBooks barcoding software and technology
How can barcodes improve your business? The benefits of a barcoding system range from accuracy improvements to the ability for tracking and tracing products.
Accuracy. A Barcode system improves accuracy and enables processes to be implemented that reduce human errors and improve inventory management discipline.
Speed up. Scanning barcodes is significantly faster and easier than documenting and then typing information.
Cost savings. Accuracy improvements & time savings, in addition to the reduction of fixing costly mistakes, can result in considerable cost savings across an organization.
Operational efficiency. Operational bottlenecks and productivity issues can more easily be identified and remedied using barcoding in workflow management.
Customer service. Accurate inventory and stock levels reduce out of stocks, improving customer satisfaction in the process and reducing time spent on resolving customer problems.
Decision-making. Rapid, accurate data collection enables access to real-time business intelligence across all areas of your company.
Tracking & tracing. Lot numbers can be recognized when received, shipped or both, enabling compliance with regulatory requirements for specific industries.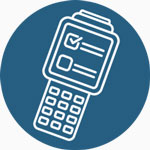 How do you get started using barcodes in your business?
By first gaining an understanding of the components of a barcode system, it is then possible to determine your needs and the applications that could be implemented in your business. If you are new to barcoding, you may want to start with our article, "How barcodes work," which is a simple overview of barcodes and what they can and cannot do.
The components of a barcoding system
Barcode management is the process of creating unique barcodes to identify individual items.
The system includes the software and hardware required to create and scan barcoded labels & documents and associate the barcodes with the correct items in the inventory management system.
Barcode software, such as Acctivate, is the key driver of the system. The software enables the printing and scanning of barcodes and provides real-time access to information and tracking.
Barcode hardware includes scanners, barcode printers and other hardware associated with a barcode system.
QuickBooks continues to manage financials for the business.
Using barcodes for warehousing management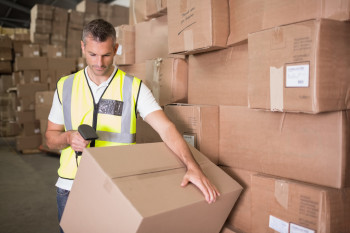 When barcoding software is used in warehousing management the full power & flexibility of a barcoding system can be seen.
The warehousing management system can recognize the product ID number & take action against that code.
If products already have barcodes, the existing barcode number can be added to the system & associated with the correct product.
For products without barcodes, a barcode can be printed and placed on the product and/or the location or bin for the product.
Using barcodes for warehousing management: How it works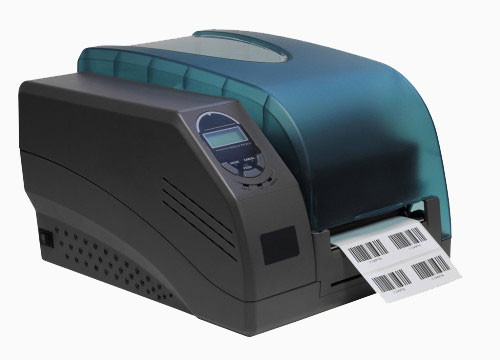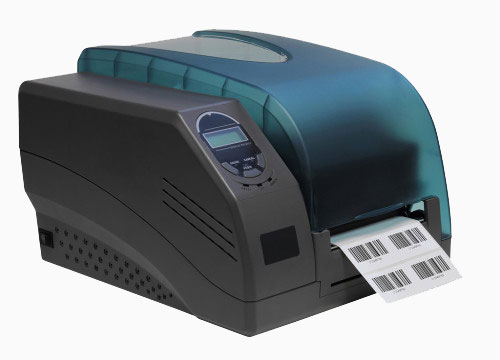 Receiving
Receive items into inventory quickly, easily and accurately.
Example:
If inventory was not barcoded by vendor, print barcode labels.
Access purchase order on a handheld mobile computer with a barcode reader.
Scan barcodes and capture lot or serial number to receive the product into inventory, immediately verifying that the correct product & quantities have been received.
Physical inventories
Accurately count thousands of inventory items and update warehousing inventory information – simply, rapidly and with less expense.

Example:
Count the inventory. Split up the warehouse & simply scan product barcodes to count inventory.
Verify. Acctivate barcode system software provides an inventory list to validate & verify.
Adjust. Acctivate for QuickBooks barcode system automatically adjusts quantities after verification.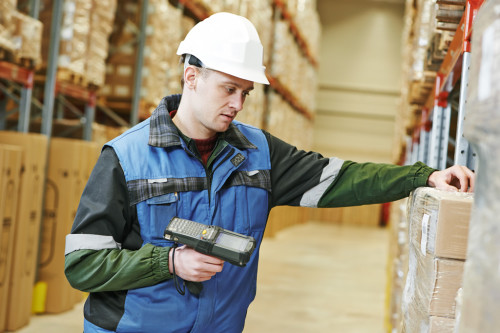 Warehouse transfers
Swiftly transfer inventory between company warehouses, between locations within a warehouse or from a warehouse to trucks or service vehicles with wireless handheld barcode readers and Acctivate barcode system software.
Example:
Scan item, lot or serial number from barcodes on the inventory to be transferred.
Complete the transfer by identifying the location to where the inventory is being transferred.
Easily locate & trace your entire inventory, regardless of location – even on trucks!
Workflow management
Easily track the movement of products and tasks throughout your business with software for workflow management.
Gain visibility across your business to reduce bottlenecks & productivity problems
Increase consistency & reduce errors by barcoding & tracking products
Monitor processes through automated notifications and a customizable dashboard
What is workflow management?
Workflow management provides oversight of business processes for companies of all types and sizes.
From order fulfillment to tracking work in progress for light manufacturing, workflow management delivers quality, consistency and efficiency improvements. The flexibility of the workflow management capabilities of Acctivate enable workflows to be easily configured to accommodate numerous tasks and uses.
Workflow management: How it works
While actual usage is completely configurable to your specific business use, the following provides simple, real-world examples of how Acctivate combines barcoding and workflow management software to monitor and manage common business processes.
Using a barcodes to manage light manufacturing or assemblies (WIP)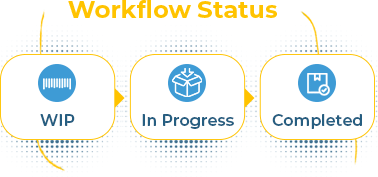 Workflow management tracks items in real-time as they move through the manufacturing process, allowing items to easily be located and providing the ability to perform cost analysis by area to determine where job costs can be reduced.
Example:
WIP. The component item's serial number, part number or UPC is scanned & allocated into WIP.
In progress. At each stage of production, the barcode is scanned & automatically updates the item's progress on the job floor.
Completed. The item is completed & the work order is scanned, identifying the item as finished goods. Once the item is shelved, the item's location is identified by warehouse, specific location within the warehouse, such as bin location, or as inventory on a truck or delivery vehicle.
Order fulfillment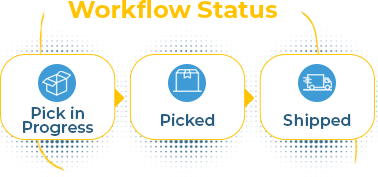 Adding barcoding software and workflow management to the order fulfillment streamlines the process.
Pick in progress. Pick the product on each sales order using a handheld barcode reader capturing the product barcode, bin barcode, and/or lot or serial number barcodes.
Picked. Order is picked & packed and using Acctivate's direct integration with FedEx, UPS, USPS, ShipStation, StarShip or DHL order & address information is automatically available for printing labels without rekeying of information.
Shipped. Order is shipped, tracking information is automatically supplied to Acctivate from FedEx, UPS, USPS, ShipStation, StarShip or DHL workflow status is changed to shipped, and the order is ready to be invoiced.
Barcode software for mobile devices
From outside sales to route delivery, mobile barcode solutions will increase field workforce efficiency and transaction accuracy.
Managing activities outside of the office and warehouse: How it works
The following examples demonstrate how Acctivate mobile barcode solutions can simplify & automate everyday field workforce activities and tasks.

Managing sales orders
Perfect for salespeople on the go – wireless sales orders from your sales team in real-time, from the customer location, tradeshow booth or showroom floor.
Example:
Create sales orders from a wireless device at a customer location, at a tradeshow or from your showroom.
Scan product. Combine Acctivate with barcode technology to allow products to be scanned to complete order entry.
Sale complete. Orders are accepted in real-time via a wireless connection.
Direct store delivery & route accounting
A must for any company where goods are delivered in a mobile environment.
Example:
Route deliveries. Route and stops are established in advance for customers. Each day, the orders scheduled for delivery are pulled & loaded on the truck.
Items delivered. Inventory is pulled from delivery truck by scanning item barcodes, transaction is recorded wirelessly & truck inventory is adjusted in real-time, insuring the accuracy of the delivery.
Acctivate for QuickBooks barcoding software solutions
Acctivate supports leading barcode hardware devices, scanners and printers and Acctivate is built on a flexible foundation that allows us to work with you to understand your specific environment, and then create a custom barcode system to meet your business needs, goals and budget.
Visit our Knowledge Base for more information on supported barcode devices.
Discover Acctivate
Acctivate is packed with
features
for your entire business. Talk to our team of product experts and see if Acctivate is right for your business.
Call us at 817-870-1311