Built For

Acctivate Customer
American Standard Water Heaters


---
The hot water keeps flowing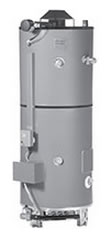 at large residences, restaurants, apartment buildings, multi-family developments, motels, hotels, hospitals, laundromats, car washes, schools and industrial buildings thanks to American Standard Water Heaters.
A wholesale distributor of high quality natural & propane gas commercial & residential water heaters, American Standard Water Heaters delivers hot water economically for applications requiring rapid hourly hot water recovery.
The flexibility to handle specific needs
When American Standard Water Heaters began searching for business management software, they found that the large, expensive business management solutions couldn't track shipments the way they needed.
Then, they found Acctivate.

Schultz explains:
Serial numbers
American Standard Water Heaters drop ships most of their orders, required serial number tracking for their products and need a business management system to provide real-time information throughout their company.
Schultz continued:
---
Real-time information
Now with the addition of Acctivate, all of their departments and their distribution warehouse are connected. Everyone now knows the complete flow of sales orders, from the time the order is picked to when it's in transit and its history afterwards.
---
Custom reports
American Standard Water Heaters has also been able to get information specific to their business needs through Acctivate's ability to create custom reports with Crystal Reports®.
All of their custom reports are written by Alterity's Report Specialist, whom Schultz speaks of highly.
"She [the Report Specialist] understands what we need and how we need to fix it. She's a super problem solver. I don't mind paying for her time," Schultz said.
They've also had a positive experience with the Customer Support team.
---
Support
Discover Acctivate for Your Business Needs
Acctivate is trusted by 1000s of distributors, online retailers & manufacturers. Learn how it can transform your business.
Call us at 817-870-1311