It's really simple and user-friendly."
Tina Miles, Controller
Greener, healthier solutions to everyday products like carpet backing & insulation
that are also affordable is how BioBased Technologies is delivering on their goal to reduce the world's dependence on fossil fuels.
"The cool thing about it too is it is not only bio-based, but it also competes head-to-head on prices as well. So now consumers don't have to necessarily pay more money to go green. They can actually do it for the same cost," said Jennifer Wilson, Brand Manager.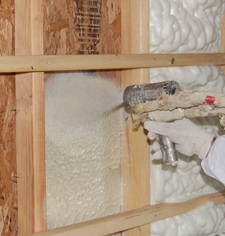 BioBased Technologies manufactures Agrol®, which is a soybean based, earth-friendly polyol used to produce their other product brands, BioBased Insulation® and Soy Seal®.
It is used in other products as well, such as in eco-friendly carpet backing, AstroTurf and in the head and arm rests of select Toyota, Honda, Ford and Chrysler vehicle models.
"Now people understand it and are starting to seek it out because they're realizing making green choices is smart not just for their pocketbook, but smart for the environment as well."
A simple and user-friendly solution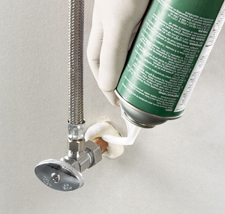 BioBased Technologies manages their business operations, including their manufacturing process, inventory, sales, purchasing and customers with Acctivate.
Acctivate's Variable Build / Batch Manufacturing module allows BioBased Technologies to manage the simple manufacturing of their products, which involves chemical manufacturing.
---
Variable build manufacturing
---
It's really simple and user-friendly,"
Tina Miles, BioBased Technologies' Controller said about using the manufacturing module.
We're lot-based, so you go in and do your assemblies, pull your raw materials and it gives you a selection of all the lots and how much is available for you to draw from and it immediately updates all your inventory.

It's doing the manufacturing so we can get all the costs rolled into the cost per pound or cost per set."
Prior to Acctivate, BioBased Technologies managed their inventory manually in Microsoft Excel®, used Microsoft Dynamics® for business management and handled financials in QuickBooks.
---
 Easy to implement, easy to use
---
Miles continued:
Microsoft Dynamics was way too complex for us because we are a smaller organization. Acctivate fit our needs for our business size and the resources we have.

Acctivate was simple enough to be trained on, to populate the data that we needed and integrate with QuickBooks, so that we could get up and running on limited money and limited people," Miles said. "We don't even have a full-time IT person on staff."
With limited resources including no IT specialists, Miles and the inventory manager did a lot of the configuration and setup and were able to quickly implement Acctivate.
We needed something that wasn't so technical."
After the implementation of Acctivate, they were able to continue using QuickBooks, since it is compatible with Acctivate, and now see tremendous benefits in the management of their business operations.
---
Efficiency improvements
---
The way we did it before was really inefficient, it was very time consuming and a lot more susceptible to human error.

Now I think it is much more streamlined, efficient, and it gives us daily up-to-date inventory counts so that we can better manage our inventory, our inventory levels and our purchasing needs."
Since Acctivate, BioBased Technologies has experienced improved organization, efficiency and productivity. Before, they only updated their inventory once a month, did a physical count and had a final inventory.
You couldn't really do any kind of analysis. It was hard to determine your purchasing needs, so Acctivate has really benefited us in a number of areas from efficiency to just better inventory planning and purchasing.

Overall it's just been a tremendous time efficiency and I know that's only going to continue to improve. Even from where we were a year ago to where we are now, it's a complete transformation."