In Acctivate, we can see all of our orders that we put in over time and track by part number if we need to – at any time we can look at our purchase history."

Pavel Ivanyuk, Customer Service

 
Since 1984, Cantrell Turf Equipment has been dominating wholesale distribution of high performance outdoor power equipment all along the West Coast.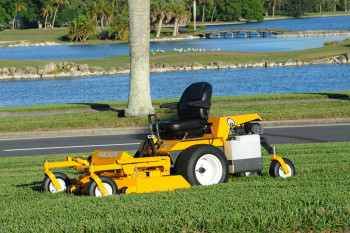 "If you compare our product line to other mowers, our product quality-wise is one of the best in the United States and worldwide," said Pavel Ivanyuk, Customer Service.
Cantrell Turf Equipment's main line is Walker Mowers, one of the most renowned and regarded manufacturers of outdoor power equipment.
"We're a distributor mainly for Walker Mowers on the West Coast – California, Utah, and Nevada. Cantrell Turf Equipment has been in the Top 10 Sellers for several years in a row." said Ivanyuk.
Cantrell Turf Equipment has also added on two other product lines since beginning operations and is constantly expanding their territory and adding new dealers for their high quality products.
"The company has grown into what it is today through management and organization, and also the sales people going out and setting up new dealers and finding new people."
Growing company, growing limits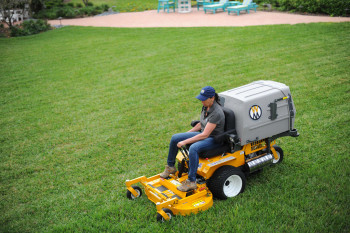 The company was growing "significantly" but was hindered by a complicated, outdated system.
"Our inventory was growing, so the older programs that we were using, we were growing out of. We were using an older program for our financials, too. The challenges we experienced were with tracking and searching for certain things like serial numbers. Plus, the program itself needed a person that would know computer language programming in order to make it work well for us."
Cantrell Turf Equipment was looking for an inventory management solution that would integrate with QuickBooks.
It was very important for us that a program would work with QuickBooks for our inventory. We switched to QuickBooks and at the same time integrated with Acctivate – that was significant for us to be able to perform well and continue for our company that was growing."
Ivanyuk explained the decision process…
We searched and looked at a lot of programs. Acctivate fit how we were tracking the inventory – serial number wise and the parts.

The other thing was that Acctivate was working with QuickBooks and when we posted things, we could synchronize with QuickBooks – that really was a big plus for us."
Powering business performance with Acctivate
---
Real-time information
---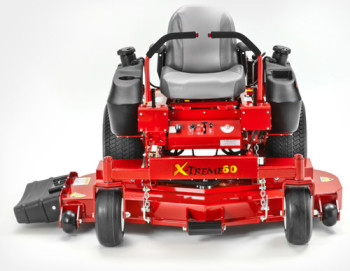 All the employees of Cantrell Turf Equipment have access to Acctivate's real-time, synchronized database.
It's very helpful to have multiple users be able to access Acctivate at the same time because it's a small company, so everyone's doing everything. Having everyone able to use Acctivate is a big benefit.

The top benefits of having Acctivate are being able to see the clear history of parts and being able to see inventory in real-time – when we process invoices, inventory is taken out."
Ivanyuk described how information had to be accessed with their prior system…
I remember before, we had to stay out of the computer when someone was doing something in our previous program. We also would have to do extra steps, in order to track parts. Now it's been quickened. Because the company has grown inventory wise, I think Acctivate has saved a good amount of time for us."
---
Purchasing
---
In Acctivate, we can see all of our orders that we put in over time and track by part number if we need to – at any time we can look at our purchase history.

Acctivate also works with our manufacturer that we purchase from because we can automatically send our orders to their system and printer from Acctivate. The order is already there in their system and they'll send our order to us."
---
Backorder Management
---
We can see backorders all in one place with Acctivate. Before, we had to go through every invoice to look for backorders and write it down so it saves time and gives us quicker processing on our backorders."
---
Serial Number Control
---
Not only does Acctivate provide up-to-date inventory levels and data, it also provides the ability to track comprehensive product history through features such as serial number control.
We cannot send a product out unless it has the serial number attached to it. We have almost no errors on our whole goods that are serial numbered. In Acctivate, we can very easily see the history in the system and in reports — where it went, where it was credited, how many times we sold it."
---
Pricing
---
Our discounts are inputted in Acctivate, which we have our structured discounts, and then we also import prices from the factory when they change prices. Just being able to have different discounts for different customers, there's a lot of things we can do with that.

Previously, discounts would have to be done by hand – for every customer, we would have to know how much their standard discount was because for each customer, there is different pricing. In Acctivate, we have it where the customer is set up at a certain percentage – it's automatically attached."
---
Return Merchandise Authorization
---
When we get something returned, we issue a credit memo for our customer and Acctivate automatically puts it back in inventory."
---
Customer Relationship Management
---
Being able to put different notes on a lot of places in Acctivate, such as customer information and on invoices and attach all that information – that's helpful for backtracking, issues and things like that."