When we started looking for an inventory system, we knew that there were existing inventory systems specific to the seafood industry – these were very pricey systems. They were many multiples of the price that we ended up paying for Acctivate."

Mike Shooshani, Owner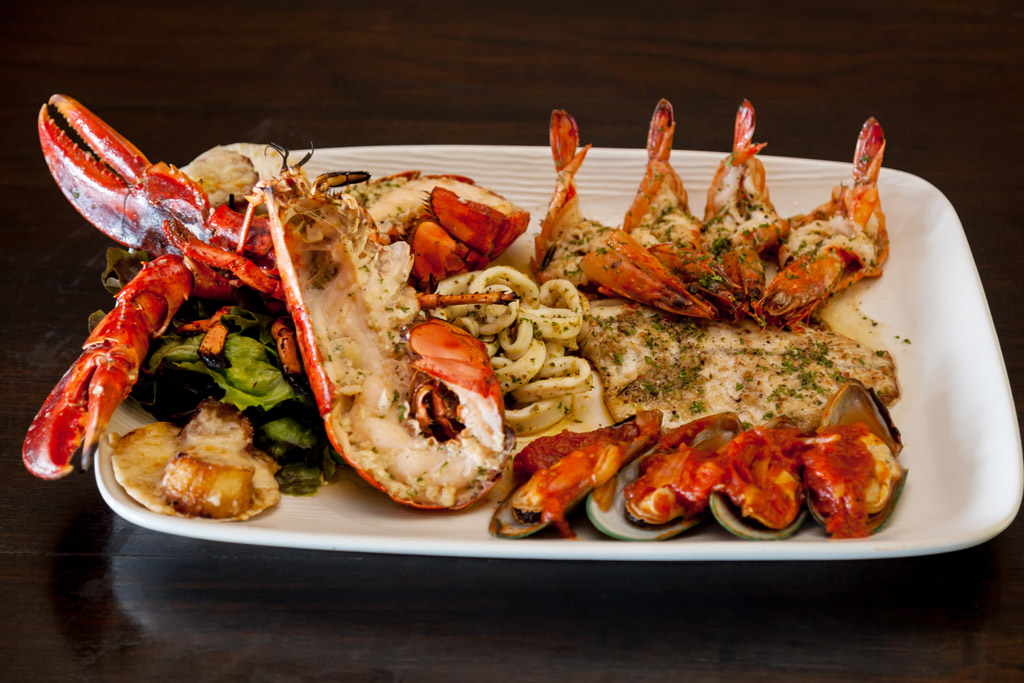 Even when the tides turn, Channel Seafoods International consistently delivers quality
"Through the years we've been able to provide product that stands out in terms of quality. As a matter of practice, we visit all of our suppliers and do audits on their factories. Also through different third parties, we test the product for quality," said Mike Shooshani, Owner, Channel Seafoods International.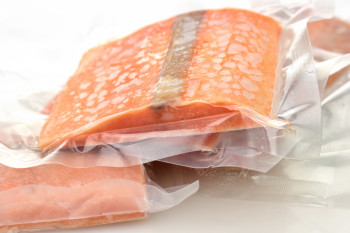 Channel Seafoods International has been an importer of frozen seafood since 1983. Their customers include wholesalers, retailers, and supermarkets.
In the importing field, we are one of the pioneering companies. We have long standing relationships with many of our suppliers that go back decades," Shooshani said.
It all began when Shooshani was introduced to the emerging seafood import industry through a sequence of fortunate events.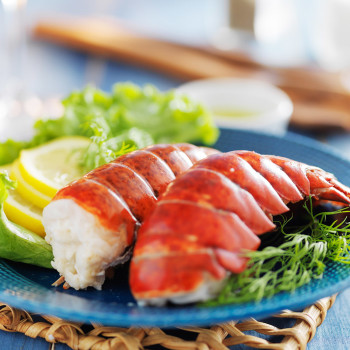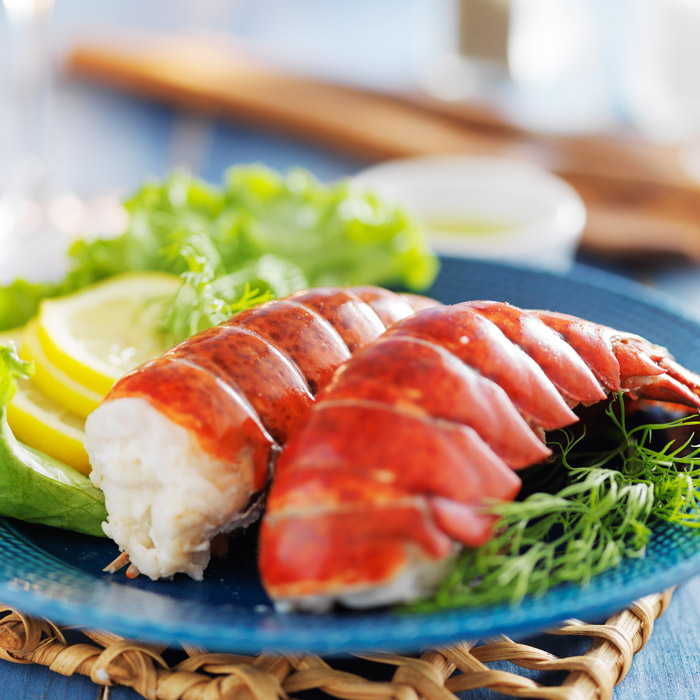 "Back in the '80s, the health benefits of seafood were becoming better known and there was a lot of excitement around seafood. By chance, I ran into someone that was importing seafood. There was a lobster called a dainty tail and it's a very delicate lobster. It's very highly valued and I had gotten in contact with a small fishery of this tail in Scotland and became acquainted."
With an entrepreneurial mind, Shooshani saw the opportunity in seafood imports and was able to gain footing in the seafood import industry early on.
"I was hooked and thought there must be other opportunities so I dove into the industry. I eventually hired someone that had more of a background in the seafood business to do sales for me. He became my teacher and I've learned about the industry from him. It took a few years to get established but we've had steady growth since then."
Changing tides in the industry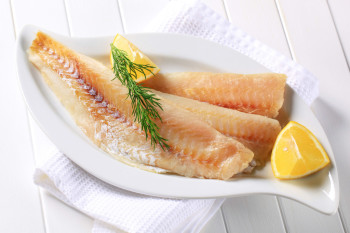 "Early on, we had concentrated mostly on sourcing from Central America, South America, and Europe. Over the years, our concentration has shifted to mostly East Asia and South America," said Shooshani.
Not only has the source of their product shifted over the years, but their business model has changed as well. Shooshani described how industry changes have shifted the way Channel Seafoods International operates.
In the early days, we only brought in products per customer order; we did not inventory any products and we were able to drop ship all orders. Eventually, with the advent of email and more people being able to import, that model was not sustainable long term.

We eventually had to start putting products in inventory and stocking inventory. Now, all of our products are inventoried here in the US. We bring it in, place it in public storage and either distribute it or the customers will pick it up," he said.
Channel Seafoods International: Finding a system that would fit the business just right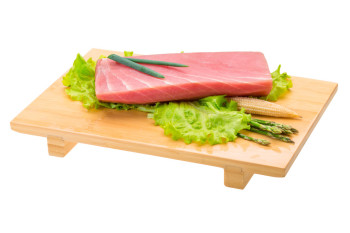 Shooshani knew he would need an inventory management software to help the company uphold the business' quality products and service.
When Channel Seafoods International started looking for an inventory system, we knew that there were existing inventory systems specific to the seafood industry – these were very pricey systems. They were many multiples of the price that we ended up paying for Acctivate.

We had looked at three different industry-specific programs and by talking to people that were already using them, we found that no one was really 100% satisfied because the programs were actually very rigid. They were not flexible enough to adapt to the needs of a specific company and it seemed like people had gone through huge learning curves with them."
He then began looking at other inventory systems that were not industry-specific in hopes of finding a system that was flexible enough to adapt to the company's needs.
From there, we found some simpler programs – but they were too simple. We were already using QuickBooks for inventory and those programs did not offer anything beyond what QuickBooks offered. Then we found Acctivate: the price was very attractive and it seemed to be flexible."
Shooshani was also drawn to Acctivate because of its integration with QuickBooks.
At that point in the search, I don't think we were really in a position to move away from QuickBooks because we had probably used QuickBooks for 15 years or so. We had people that were familiar with it so Acctivate being able to integrate with QuickBooks was important in the decision."
Acctivate = powerful yet flexible
In addition to integrating with QuickBooks, Acctivate integrates with many other industry-leading solutions to provide business solutions that are fully comprehensive and customizable. Now with Acctivate and Crystal Reports®, Channel Seafoods International is able to handle all their business needs.
---
Custom reporting
---
Acctivate's integration with Crystal Reports® allows for virtually any type of custom report to be created using the data in Acctivate.
I think one of the great attributes of Acctivate is its flexibility in regards to reporting. We've been able to get many custom reports with the data from Acctivate. The fact that we are able to have a wish list of what we'd like to see in a report and get a custom report is really helpful and makes life much easier. There has not been a report that we've asked for and been told couldn't be made."
---
Inventory management
---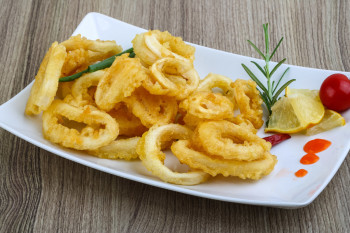 A custom report detailing monthly inventory usage helps Channel Seafoods International maintain proper levels of inventory.
One of the most important functions in Acctivate is being able to look back at the usage history and decide what to order in the future. Our order cycle is usually about 60-90 days. The quantities are substantial, weigh about 40,000-45,000 pounds, and the monetary value is high. Mistakes in purchasing can be costly. Being able to look at the past sales history in Acctivate using a custom report has been very helpful. One custom report shows us in very good detail our monthly inventory usage by the year or by years – that's a nice breakdown.

If we were to sit down and compile the history ourselves as opposed to just pushing a button in Acctivate and getting the sales history, we would end up ordering too much of an item, or not enough and end up running out of inventory. Because of the timeline of how we receive products, that is probably the hardest job in the company. So having all that history in Acctivate is invaluable."
---
Purchasing management
---
We used to issue purchase orders through QuickBooks. Issuing purchase orders through QuickBooks is fine but the next step of actually inventorying the product is nowhere close to as strong as what one can do in Acctivate. Even with what we've seen with QuickBooks Enterprise, Acctivate is a lot more advanced. It does a much better job of taking the product into inventory so Acctivate is superior to QuickBooks in that sense."
Channel Seafoods International uses reports to help them manage their purchase orders.
We use the open purchase order report in Acctivate all the time to keep track of our on-time shipments. Our purchase order cycle is 60-90 days so we have different alerts that will come up within 30 days to go back to see where they are at, how they have progressed on shipping, if they are on time, etc. The import manager also uses a custom report that goes by date."
---
Lot number control
---
Acctivate is fully functional with lot controls and it's easy to set up. We have about 300 or 400 SKUs and each time we receive the same SKU again, it goes into a new and different lot number. The lots are issued outside Acctivate but once the purchase comes in, we can enter the lot number into Acctivate and it connects that specific lot to the purchase order.

The lot number control function in Acctivate is helpful because with so many SKUs, it's just not enough that we have an item code. For each item, we might have the same item code with about five different lots because we received it in five consecutive shipments. Acctivate keeps track of the lot numbers."
Shooshani went on to give an example of the many applications of lot number control…
When we deplete the purchase order, we can go back and just push a button to do a P&L on that purchase order to see how we did. So if 40,000 pounds of a product came in and went through the system and left, we might think that we made a profit on it. With Acctivate, we don't have to think. We can just go in and run a custom report before we close that purchase order and it'll tell us what we paid for the product, whether we sold every pound of it, where every pound went, and whether we made a profit on it."
---
Pricing
---
Acctivate keeps track of the average purchasing price and the average selling price. It's just a matter of pushing a button and getting all the historical data right in front of you. It's so easy and helpful that we don't think about it but Acctivate definitely helps in figuring out what prices we have sold at before so we can take that into account in the current market price."
---
Sales order management
---
The flexibility in Acctivate is important for our business. Each sales person is responsible for doing their own sales orders. But at the end, all the sales orders get checked before they're finally released and it is an easy system with Acctivate. Acctivate has good safeguards so we do not make big mistakes but it's also flexible enough that we've been able to easily adapt it to our needs so that's been very helpful," said Shooshani.
With Acctivate, each user gets unique user permissions that can be configured and modified as needed. Shooshani described how Channel Seafoods International utilizes user permissions in Acctivate…
Depending on their seniority, different sales people have different permissions in Acctivate. Some can change customer information or pricing, and some cannot. If it's a newer sales person, they usually don't have those user permissions. That is a valuable tool and it's an easy thing to set in Acctivate. There are a lot of different permission levels we can customize to each user's needs so each sales person can do what they need to do. That's definitely helpful."
---
Credit management and collections
---
We use Acctivate for credit management. In the credit section for each customer, we establish credit limits. None of the salesmen are able to release an invoice if the credit limit has been reached. They have to go up the ladder to get authorization to release the invoice or increase the customer's credit line.

Also being able to store the customer's payment history in Acctivate makes things really easy. We can just open up the credit tab and it shows the customer's payment trend. Based on that, we can make a quick decision on whether to extend their credit limit or not. There's also room for notations, which we use. We also use the collections report generated through QuickBooks but there are also a lot of tools in Acctivate itself to help with credit management."