We love kitting, because it helps us when putting our wreath sets together. Before Acctivate, we would have to enter each number manually and it was very time consuming."
Marcie Brumley, Customer Service Manager, Christmas Designers
The holidays have been known to bring together a joyous mixture of traditions
for families from all around the world. In 1979, Dorice Long and her two sons Clayton and Kevin had this in mind when they created one of the largest commercial Christmas companies in the country, Christmas Designers, Inc.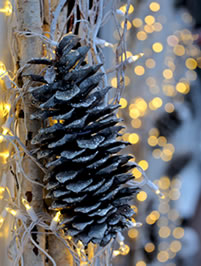 The company is unique from similar retailers by having an in-house design team that can customize a single piece or an entire Christmas theme park.
Christmas Designers' Customer Service manager, Marcie Brumley, said the company has seen a significant amount of growth over the years, mostly because they have been able to acquire a larger market with web sales.
Rapid growth leads to an increased need for automation and business tools. When Christmas Designers decided it was time to find software to assist with their growing business, they turned to Mendelson Consulting, who recommended Acctivate to solve their business needs.
Christmas Designers: Managing high volume online sales with Acctivate
---
Web store integration
---
Acctivate's eCommerce Web Store Integration module helps ChristmasDesigners.com save time by allowing them to simplify their ordering process.
Before we had to put all orders in manually. Now with the web store, you hit one button and it brings in everything from the website. Accuracy is phenomenal now,"
said Brumley.
---
Kitting
---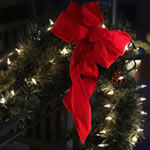 Kitting, which is also referred to as made on demand, enables Christmas Designers to sell products as a single unit that are composed of multiple components.
We love kitting, because it helps us when putting our wreath sets together. Before Acctivate, we would have to enter each number manually and it was very time consuming."
---
Shipping workstation
---
Brumley said that in the past it would take a considerable time for employees to enter in all of the shipping information.
With Acctivate, that time has been cut down to a few seconds.
Now our shipping department is able to just type in an order number and it pulls up all the information. So, all we do is print out the label. Because of this, we have very few errors."