Acctivate has made us a more responsive, agile company and that's been very much appreciated by our customers. We have a lot of overseas customers that are distributors and we are in a much better position to sell to and support them now."
Kevin Garvey, Chief Operations Officer

Analyzing the intensity of laser beams is a precise process, just like managing business operations should be.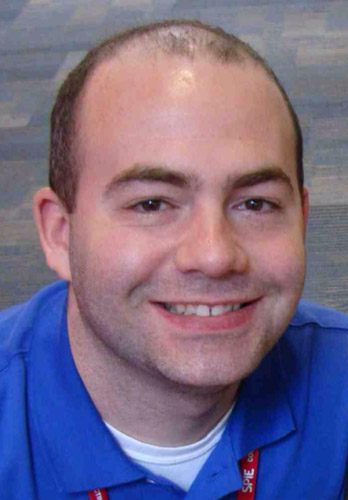 DataRay Inc. designs and manufactures laser beam analysis equipment & software for the photonics industry. Their product portfolio covers wavelengths ranging from deep UV to Far IR.
"Everything is designed in-house — all of the hardware and software is designed by us. So as opposed to a lot of our competitors who will source whole products and basically relabel them, we have the advantage of designing our product internally so we have a lot more flexibility and are able to more easily troubleshoot issues," explained Chief Operations Officer Kevin Garvey.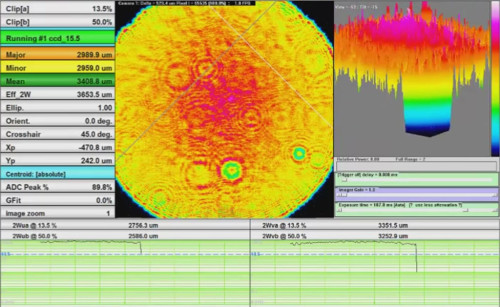 DataRay was the first to market Windows beam profiling software, Windows 95 CCD camera based beam profilers and software control of CCD electronic shutter in a beam profiler.
DataRay began as a small startup and has grown into a global business with offices in three time zones. Over the years their products have become more sophisticated, but in the beginning they were managing products in a not so sophisticated manner. The spreadsheet method for inventory management had to go, especially with the rapid growth of their product offerings and company as a whole.
Acctivate: the clear-cut solution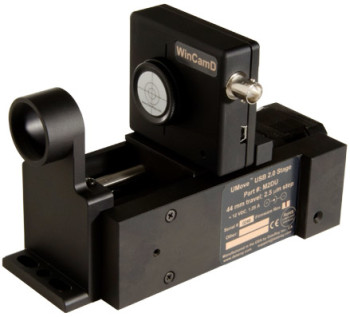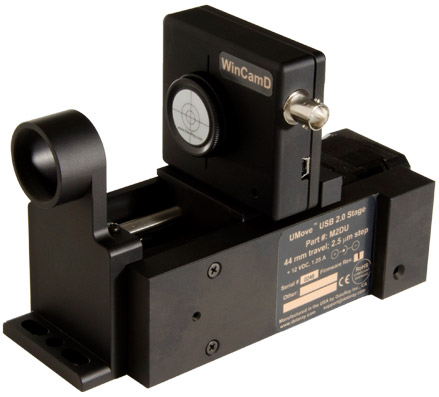 As a family-owned manufacturing business that was quickly expanding in a high-value market, DataRay needed an affordable solution that could integrate many processes smoothly and offer the ability to meet their exclusive needs.
Garvey explained the criteria for a solution in DataRay's search…
We're not a huge company so cost was an issue. The ability to not have to totally change and uproot our accounting system was another factor, so Acctivate syncing with QuickBooks was nice. The other thing was just making sure that it was going to work for our needs.

Even though we're small we're fairly distributed – we've got people in California, Colorado, and Connecticut so it had to be something that everybody could access easily; thankfully Acctivate was a solution that worked."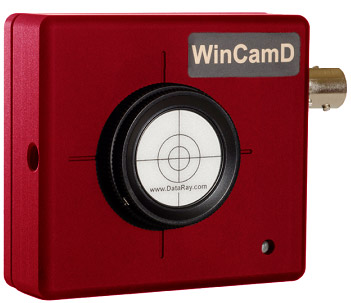 Garvey described why Acctivate was the clear-cut choice amongst competitors…
I had looked at a couple of options but Acctivate seemed like the best fit. We got a demo of it in action and it just seemed to check all the boxes, the cost was reasonable, and it seemed to be something that would work pretty well for us.

In a nutshell, I really liked Acctivate's user-interface. The workflow is better built into it than the competitor's and having the live demo helped a lot."
With the demo, DataRay saw Acctivate's dynamic ability to integrate all their workflow needs into one system. Garvey said the final deciding factor for Acctivate was the variety of features that Acctivate offers. 

We liked the fact that Acctivate wasn't just an inventory management system, and would also allow us to enhance our sales and purchasing processes."
Precise operational control for DataRay with Acctivate
Acctivate's been great for us. For the inventory process, we've gone from using Excel spreadsheets to actually tracking in real-time – that's been very helpful.

Having everything tie together – quotes, sales orders, purchase orders, inventory itself – all in one system that works with QuickBooks has been really helpful. Before, we used QuickBooks and basically everything else was done in Excel prior to Acctivate so this is a big improvement."
---
Manufacturing
---
In Acctivate, serial numbers can be assigned to both individual components and the completed products. Acctivate's Serial Number Control feature combined with the Variable Build Manufacturing feature has enhanced DataRay's product traceability.
The manufacturing capabilities of Acctivate are really, really great because almost all of our end products have serial numbers so we can track them for warranty purposes, know where they've been shipped, etc.

Acctivate's ability to have and to track the components in addition to the finished goods is one of the nicer features. We are able to look up a part and see what assemblies use it, for example."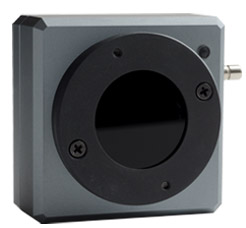 By having manufacturing processes synchronize with inventory levels, critical business information is made convenient and accessible.
Obviously, being a manufacturer, having the ability to store bills of materials in the system under the components is critical so we can see what we're able to build at a given point in time, when we need to order more supplies, etc.

Acctivate's ability to do forecasting, to know if we can build this many of that assembly — 'Do we have enough stock to do that? If not, what are we short on and by how much?' — from the manufacturing side it allows us to stay on top of inventory."
---
Sales Orders to Order Fulfillment
---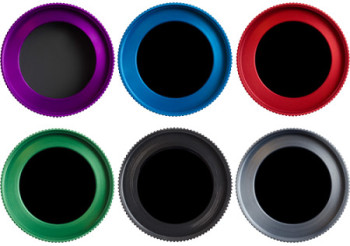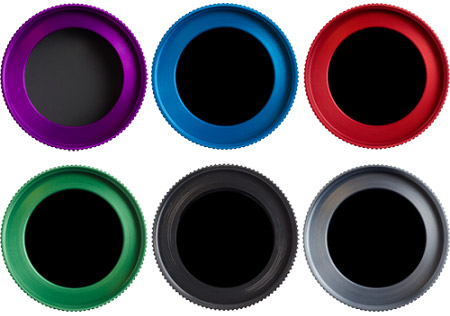 With Acctivate, DataRay is able to manage their sales orders quickly and efficiently.
We can get a web order, a phone order, an urgent email order, and if we have the product in stock, and if it's early enough, we can actually ship it out the same day.

The products are shipped out with FedEx or UPS and then the invoice is in the mail or sent via email in a single working day sometimes, which is pretty incredible compared to how much time it used to take us to do this."
Garvey said Acctivate's Shipping Workstation Interface has significantly improved their shipping process.
Having everything in one place in Acctivate has greatly increased our efficiency and has allowed us to ship orders significantly faster than before."
---
Sales Tax Management
---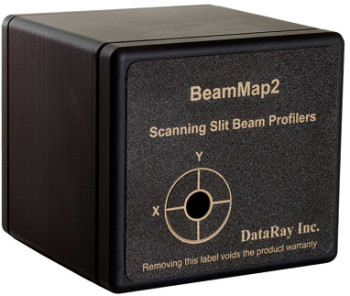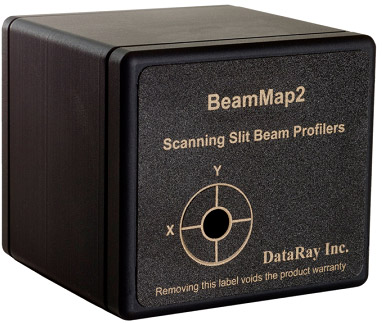 DataRay sells to customers locally and internationally, which can create a major bookkeeping burden. However, Acctivate's integration with Avalara's AvaTax reduces the hassle of calculating taxes by automatically taking care of complex business tax processes – providing accuracy, ease, and peace of mind for businesses.
The AvaTax integration is really helpful. We're in California and we've got a lot of sales tax rates to manage here and it got to the point where it was pretty much not manageable by hand."
Garvey gave an example of AvaTax's thorough capabilities…
There's a new partial sales tax exemption for manufacturers and we have one customer that has started claiming it on some – but it's totally different from anything else.

Having the sales tax management feature has been incredibly helpful and a big time saver, probably more than anything else add-on wise. It saves probably at least a couple of hours a month overall just because California's sales tax rates are always constantly changing, so not having to deal with that at all anymore is nice."
---
Business Activity Management
---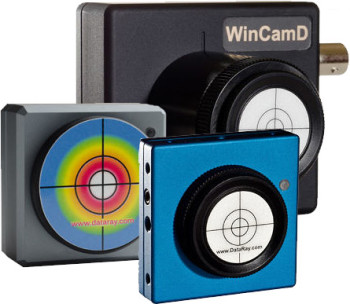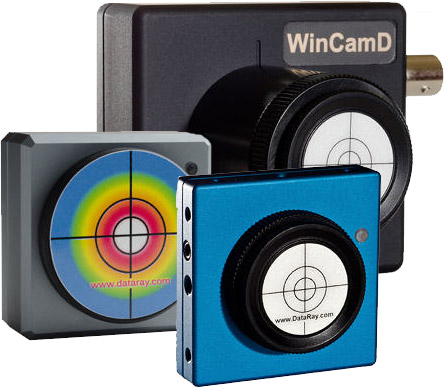 DataRay uses Acctivate's Business Activity Management feature to manage customer returns and other customer service activities.
Business activities – we use that every day. Basically, we use it for Return Merchandise Authorizations and it's super helpful for us. It's been incredibly valuable and an important aspect to the business, having the ability to tie items to customers and products with sales orders, credit memos, etc.

RMAs were previously processed in Excel and obviously it wasn't as integrated as it is now – we were a lot slower in delivering things because it was harder to track."
With an integrated solution such as Acctivate, various information such as business activities, invoices, and customer data can all be stored efficiently in one place, making information easily accessible.
The nice thing is we can get an email or a phone call from a customer and start the RMA process immediately.  We can look them up in the system and see what product they're looking for and assist them. From there we open an RMA, assign it to the original sales order and send them an email with our RMA form with the RMA number, etc.

Because the activity will be linked to everything, it's really easy to find and tie it to other things. It's nice that from there we are able to create, for example, a credit memo with something coming back on a return where they need credit."
Putting it all together
We used to struggle with managing open orders on customers because of the Excel spreadsheet that was kept by our sales team, which nobody really had access to. We would get periodic updates of that but now we've got Acctivate which everybody can access – everybody can get in to see the details that they need to.

Acctivate has made us a more responsive, agile company and that's been very much appreciated by our customers. We have a lot of overseas customers that are distributors and we are in a much better position to sell to and support them now."