"Acctivate has been really easy to work with. We're doing all we can to keep DeLoreans on the road and being able to use a system such as Acctivate certainly helps."
Sarah Heasty, Service Manager
Company Profile
Manufacturer & distributor
Products:
DeLorean auto parts
Integrated Solutions




Operations at a Glance
The Challenge
Manual, disconnected processes causing a lag and inefficiencies in operations.
The Solution
One system to connect all operations in real-time from purchasing to production to sales to fulfillment to servicing DeLoreans to customer service.
The Impact
Live data keeping every process linked and accurate; as well as company-wide time savings, i.e., 30 minutes gained per inventory assembly created & about an hour per day gained via automated web order syncs.
Key Features:
Rebuilding the legacy of DeLorean: a company of innovation, a timeless product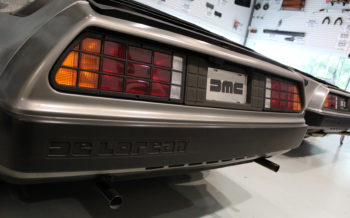 When Stephen Wynne came to the United States in the late '70s to pursue the American Dream, little did he know that he would soon become one of the most highly regarded mechanics in the DeLorean community.
Having set up a shop in California working on English and French cars, Wynne was approached by one of his customers who was also in need of work on their DeLorean.
Because of the likeness of the DeLorean to the cars in which he specialized in, Wynne agreed to work on the DeLorean — and the rest is history.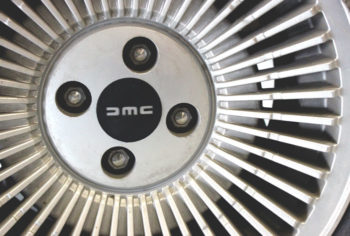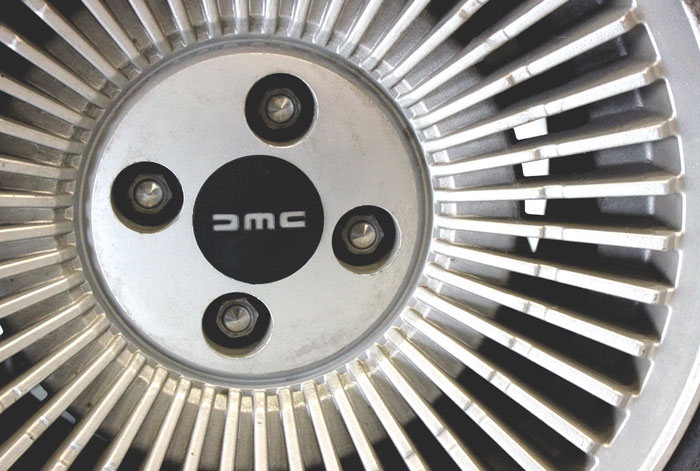 Wynne acquired most of the remaining inventory of DeLorean parts (which had been liquidated after the original company's bankruptcy), as well as the name and logo of DeLorean Motor Company (DMC).
For many years, the new DeLorean Motor Company has been the exclusive source for official Delorean parts and quality servicing and maintenance for DeLoreans. DeLorean Motor Company is dedicated to providing Delorean parts and quality service to DeLorean owners at an affordable price.
Additionally, DeLorean Motor Company offers many ways for fans across the world who may not own the car to stay active in the community through merchandise, events, and social media.
With a main office in Texas, DeLorean Motor Company currently has offices and independently-owned franchises across the United States, as well as international affiliates.
As a business of innovation and forward-thinking, DeLorean Motor Company utilizes partnerships with leading logistics providers and technology solutions to help with workflow and management.
Since 2006, DeLorean Motor Company has been using Acctivate inventory management software to help organize and oversee operations.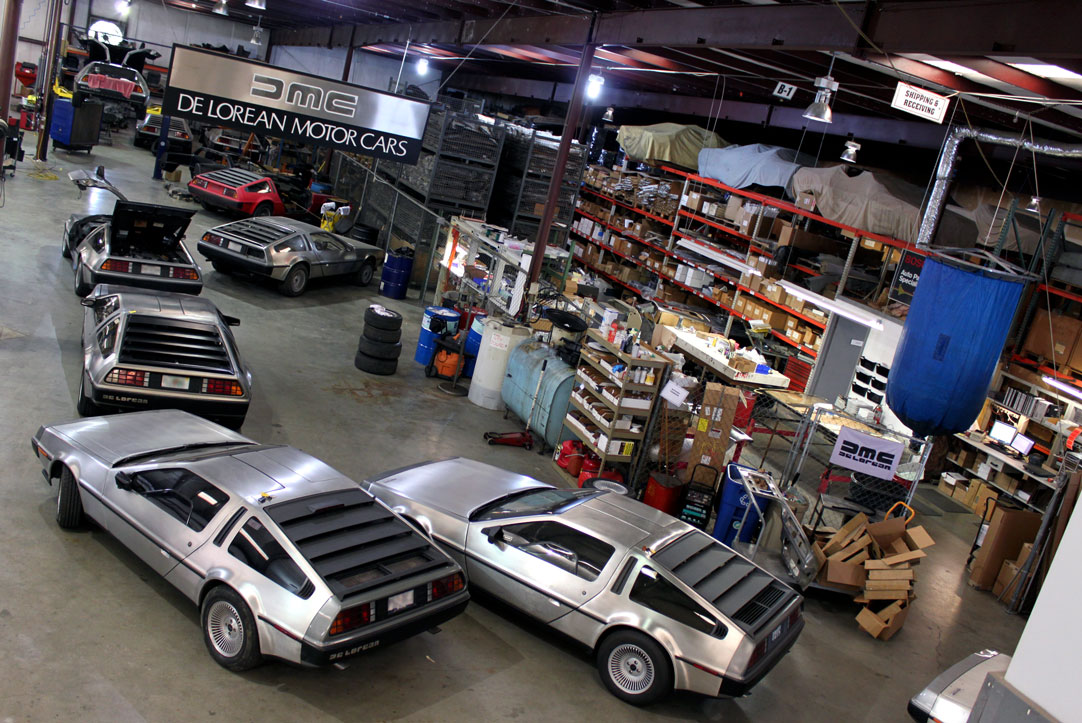 ---
Inventory Control and Management
---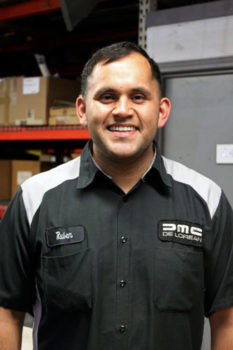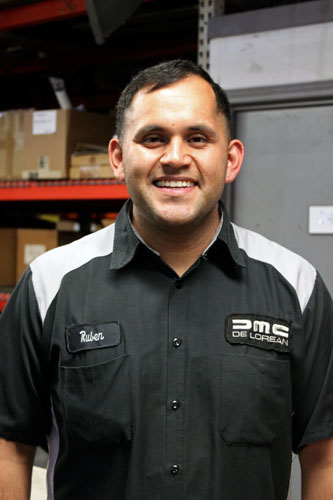 When incoming packages containing new inventory are received, an inventory adjustment is made in Acctivate to reflect the updated inventory levels.
Receiving is one of the main things I use Acctivate for and it makes my job a lot easier. Every time I receive something into inventory, I enter it in Acctivate and it eliminates having to write everything down on a piece of paper. I can just click, enter in all of the quantities, and it's done," said Ruben Mendoza, Shipping and Logistics.
The Inventory Adjustments feature in Acctivate is used to ensure inventory levels are consistently up-to-date.
I use Acctivate to help with my daily count. I have a sheet of our 'Hot 100' items and every morning, I make sure that what's on the shelf is accounted for in Acctivate. If it's not, then that's when I will make adjustments in Acctivate," said Mendoza.
He explained the ease of making inventory adjustments…
I really like the Inventory Adjustments feature in Acctivate because it makes my job a lot easier. If something's not accurate, I can just change it in Acctivate and it's so easy to use: I click Inventory Adjustment > New, and make a new adjustment.

Acctivate also lets you put a description, whether it's making an adjustment as far as receiving or making an adjustment on my daily count sheet. It's pretty convenient for me."
---
Assemblies
---
I can put different parts and products together to make a new product using the Assemblies feature in Acctivate. Once I'm done with the physical assembly, I assemble it in Acctivate," Mendoza said.
He provided an example of how to create an assembly in Acctivate…
Let's say to make an assembly of a certain part, there are 20 different parts that go into it. It's pretty easy with Acctivate because I just click Inventory Assembly > New, add the parts and that's it.

If I had to record assemblies manually — for instance, writing the information down on a piece of paper — that'd take a long time.

Being able to do it in Acctivate helps my job flow go a lot faster and a lot easier for me. This feature saves me about 30 minutes per assembly."

---
DeLorean parts on the web
---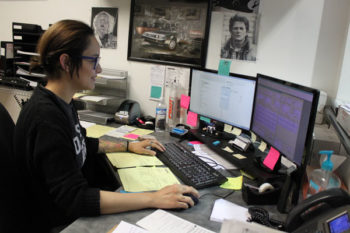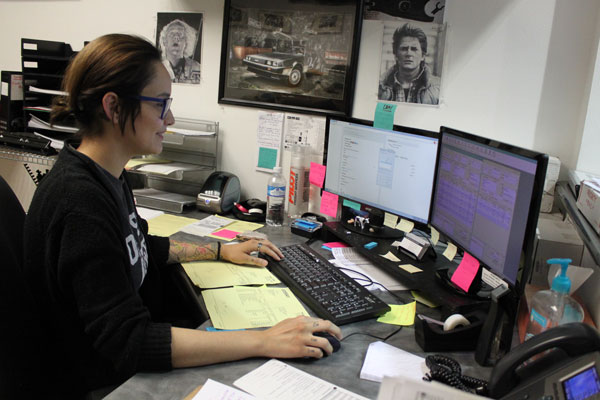 I use the web store sync at least a few times every day or whenever we get web orders. Acctivate's web store integration makes importing orders pretty easy on my end — I just click on the web store icon and the information is there already synced.

The information Acctivate brings over itself is the main information we need for the order so if I had to do all of that by hand, it'd take significantly longer. On a typical day, it saves probably 45 minutes to an hour," said Crystal Gonzalez, Administrative Coordinator.
---
Getting DeLorean parts to customers easily, accurately and quickly
---
I invoice orders through Acctivate after I pull the orders in from the web store.

Invoicing and creating new customer information all happens in Acctivate. If I didn't have Acctivate, then I wouldn't be able to do what I do because all of our customer information is stored in Acctivate — almost every single detail, besides credit card information, is saved in our database," said Gonzalez.
She explained the ease of managing sales orders with Acctivate…
Acctivate has a drop-down list of what you can display when you go to search, such as open sales orders and closed sales orders. I can just open the Sales Order tab and I can pull up a list of all of the open orders we have, including which orders just came through from the web store.

The greatest benefit of being able to handle orders like this is the ease — Acctivate puts the newest orders at the bottom of the list so I know where to look," Gonzalez said.
The various printing options in Acctivate are then used to create pick tickets, print sales orders, etc.
To get a pick ticket, I can have the sales order pulled up in Acctivate and click on the Print icon. It's pretty easy to use, and Acctivate has many printing options, which I really like.

For instance, if I need to print certain types of orders instead of just a regular pick ticket, such as more detailed orders, Acctivate is able to do that for me too, which is neat," Gonzalez said.
Additionally, DeLorean Motor Company uses Acctivate's Shipping Workstation Interface integration to synchronize pertinent shipping information between Acctivate and UPS WorldShip®.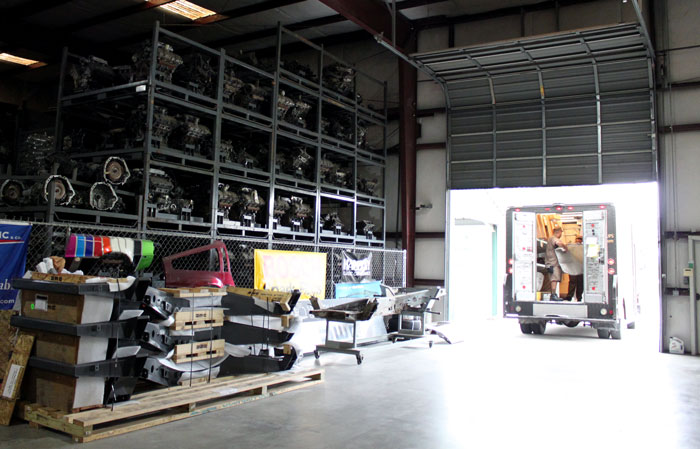 ---
Business Activity Service Billing
---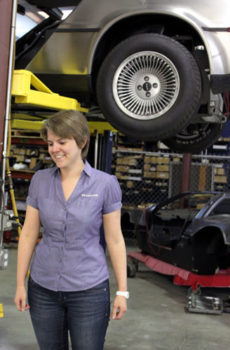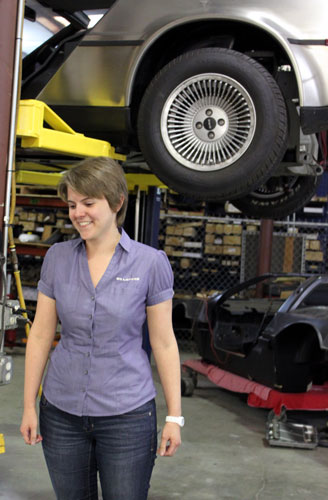 DMC offers a range of services including standard services such as oil changes all the way to full frame-off restorations.
Acctivate has been really easy to work with. We're doing all we can to keep DeLoreans on the road and being able to use a system such as Acctivate certainly helps," said Sarah Heasty, Service Manager.
Some service orders, such as the full frame-off restorations, require 200-300 line items for labor codes and part codes.
Acctivate is very intuitive. For me to be able to quickly type something and then narrow down at the same time, or tab over, I can just type the labor codes or part codes that are being read to me.

We're able to build a service order pretty quickly with Acctivate, especially with some of these big restorations — it can take a lot of time just in and of itself — so you want a program that can help you get that done as smoothly as possible and we haven't had a problem with Acctivate," she said.
Additionally, the Business Activity Service Billing module in Acctivate is used to create service order quotes.
Creating quotes in Acctivate is pretty easy.

We have the print outs for the service order divided into car systems, so no matter where I put things on the service order when I'm actively working on it, when I go out to print out a form to show the customer, they're all divided into things like fuel and electrical.

Acctivate pulls them all together and categorizes them based on where they are in the car, no matter where they are in the order itself," said Heasty.
She provided an example of the benefits of being able to break down service orders by category…
With Acctivate's service billing feature, I can show a customer subtotals for the engine, subtotals for the transmission, etc., so they know where their money's going and it helps them budget a lot better:

'I don't really care about the cosmetic stuff, so I'm not going to do this right now. But I do want to spend this amount of money on the brakes so let's get the brakes worked on.'

They can pick out what they want and then we can change the actual items in the service order to match that so that's very helpful."
---
Business Activity Scheduling
---
We use the Business Activity Scheduling module to keep track of hours of labor and parts used for each service order. As a mechanic turns in their flag sheet with the labor codes that they have done for the day, I mark that off in Acctivate as the job has been performed," said Heasty.
She explained how she uses the feature to plan service schedules in advance…
I use Acctivate to assign each service order to a mechanic. Especially with labor, we try to plan at least a week ahead for our shop flow.

I can look at the details of a job in Acctivate and say,

'Okay, we have only 8 hours of work left on this car, which should roughly take somebody a day to finish. I still have four days left to fill with something that mechanic can work on.'

I can then see what is left on other cars and which cars we haven't started on yet that we can begin to work on, and that helps me plan my flow for the week."
She continued…
Since I can plan that in Acctivate, I can get the parts pulled ahead of time so that the mechanic can get straight to the job and not have to worry about where the parts are and such.

I can say to a mechanic,

'Based on the hours this car is going to take, we can have this car done and another one. This means we can get two cars out this week'.

This helps us plan our money flow a lot better, too."
---
Reporting
---
Acctivate lets us keep an overall view of the progress of these cars separately and we're able to pull up that report in a timely manner if we have somebody on the phone — we can give them a quick update and customers are really happy about that," said Heasty.
She provided an example…
We use a report that generates how much work is left on a car so if a customer calls and wants an update, I can quickly run the report in Acctivate and can get the information I need to tell them,

'Bill's been working real hard on your car and we've got 12 hours of work left,'

or,

'Kristian hasn't gotten to that yet but we have your car scheduled to be worked on next week so I'll keep you posted.'"
---
Read more about DMC's innovative business practices in the UPS Longitudes article "Back to the Future with DeLorean".
---