Acctivate outlines the supply chain very nicely, especially for a distribution center like us. Acctivate makes a lot of sense as far as the workflow of how an order goes through the system."

Gregory Callas, Logistics Manager

A life well lived starts at home. Europe2You furnishes that home.
Europe2You is an importer and distributor of European home décor and furniture. They are the main distributor for the United States and Canada for the products sourced and produced in Europe.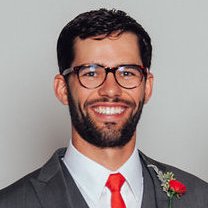 "Our owner, Stacy Borocz, and her husband both live in Europe. They wanted to bring that style and experience over to the United States, realizing there was a need for it. Our company has sold a lot of antiques and we remake antiques as well. Our tabletop items and furniture have a very rustic look to them," said Gregory Callas, Logistics Manager at Europe2You.
Europe2You: Sustainability
The company practices a sustainability model for sourcing and producing their products, including use of recycled materials and environmentally-friendly production practices.
We have a very good niche in our product. All of our wood products are reclaimed – we will take wood from old building and factories in Europe and we will reuse it to make it into tabletop items such as trivets, cutting boards, and cake stands.

We'll also use reclaimed wood for our furniture and the same thing goes with glass. A lot of it's sound glass demijohn, beautiful glass fixtures that you really can't find anywhere else. That's what is really unique about us: we will take things that are rare like antiques and we'll modernize them into a new age," Callas said.
Callas commented on his favorite part of working for Europe2You…
"With Europe2You being a small company, the culture's really neat here. Everyone is really nice and we have a good environment."
He continued…
"We're a very open company and everybody plays a lot of different roles, which makes it exciting because things are always changing and you always have to be on your toes. There's a lot of creativity and problem solving involved, especially with our warehouse for example. With so many products, we have to be creative with how we use our warehouse space, as well as when we receive our goods and when we ship them – that's an exciting part of it."
Europe2You: Modernizing business practices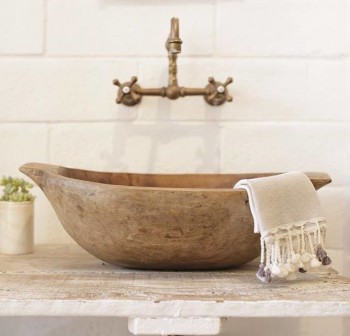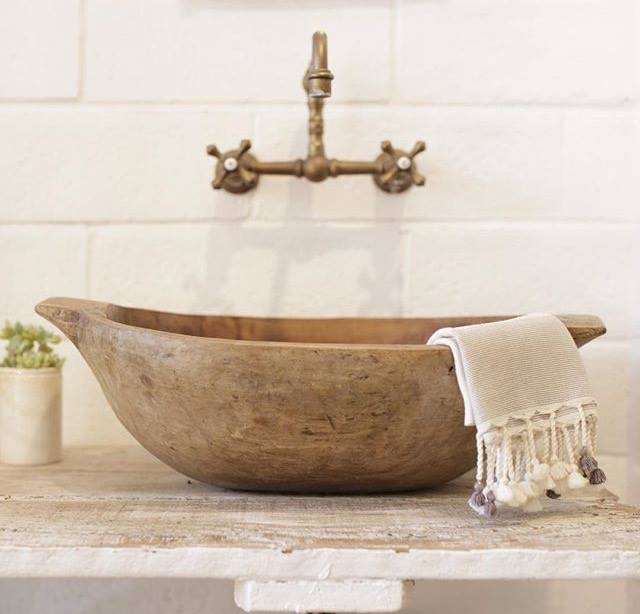 Europe2You originally began with using pen and paper, spreadsheets, and memory to manage their inventory.
"The company started in our owner's garage with one or two vendors so the system behind that was basically memory: what do we have and what can we sell it for?" said Callas.
Since starting the company, Europe2You has seen steady growth and product innovation yearly.
"We've been growing about 15% annually and we have around 1500 different products, which are always moving, changing, and being redefined throughout the year. We have trade show seasons so we go and show our goods in major cities around the U.S. such as Las Vegas, Los Angeles, Dallas, New York, and Atlanta, which is our home base," Callas said.
Europe2You now sells its products to major retailers around the nation. As a growing company, spreadsheets, pen and paper, and memorization became ineffective for keeping track of inventory.
The systems we were using were prehistoric. We had all those products, both outbound and inbound goods, and trying to keep up with all those ledgers and books, it naturally just happened with the growth of the company to where we decided we needed an inventory system to help us organize everything."
Europe2You found Acctivate inventory management software, which has been able to accommodate and adapt to their growing business and changing inventory.
Acctivate provides optimized workflow, visibility, and consolidation
---
Inventory control
---
I like how there are a lot of options to describe a product in Acctivate and different product classes for inventory. The product menu is very resourceful, which is great because it breaks product information down very well.

For instance, if I am looking at a certain product, I can see everything that's going on with it or everything that's happened in its entire history with the product tabs in Acctivate: I have its location, I have its stock level, I know when more are coming in, I can see the sales, I can substitute things, I can see different vendor prices, I can see the minimum order quantities, as well as all other information."
---
Sales order management
---
Our sales team can easily see the availability of items and by double clicking an item, they can get an in-depth look at the product.

They can also view the customer's information and take notes of what they're talking to them about. For instance, we can write a note in the sales order itself stating that a customer wants all the items in the order shipped together. The interactions between the sales team and Acctivate are a success."
Europe2You sells its products to vendors such as Williams-Sonoma®, Pottery Barn, Ballard Design, Anthropologie®, Uncommon Goods, and TJ Maxx®. Europe2You is also the supplier of display furniture for popular outdoor gear retailer Bass Pro Shops®.
A feature we really enjoy about sales orders in Acctivate is that we can set limitations such as "do not ship after" or "do not ship before" a certain date. We have vendors that are very professional and they will send us a PO with detailed instructions such as specific ship dates, how we're supposed to ship, and what mode of transportation to use, etc.

There are also a lot of resources in the product menu of Acctivate, which is helpful for us. For example, if Williams-Sonoma calls our product a different name than what we call it and they have a different SKU than ours, we're able to automate those changes in Acctivate so that when we create a sales order, the sales order will come out as we like. Then when we create a PO, we have all those definitions on the piece of paper to give to our vendor that reflects the level of professionalism we aspire to deliver."
---
Authorize.net integration
---
The integration between Acctivate and Authorize.net for credit card processing is great. I think nowadays, the businesses that are successful are the ones that can organize and consolidate multiple platforms and services, such as Google. It's the same thing with logistics providers – their whole basis is to give you all the carriers on one platform.

Then we have something similar here with Acctivate where we have a lot of services available to us on one platform and it's very appealing. Since it's all integrated, it makes things very easy for us because we're not working in different systems to create sales orders, collect payments, etc. We can track all of our Authorize.net charges and such in Acctivate and that integration is very helpful for us."
---
Shipping workstation integration
---
Another integration that is helpful for us is the integration between Acctivate and our shipping carriers. FedEx is our primary carrier and we are integrated with their system so every time we use their scanners to scan a packing slip, the information shows up in their system: the address, the name, the field, the telephone number, and even the shipping service we want to use.

Then, the tracking numbers are automatically transferred into Acctivate so to us, the integration is really helpful and a huge support for our sales team."
On average, Europe2You ships about 200 orders a week. Acctivate's Shipping workstation interface is able to save Europe2You time through automation.
If we had to manually type everything, it'd take an additional couple of minutes for each order. You're talking 400 minutes, which is an extra 6.6 hours. That's almost one day's worth of labor saved with Acctivate's shipping workstation integration per week."
---
Productivity and Workflow
---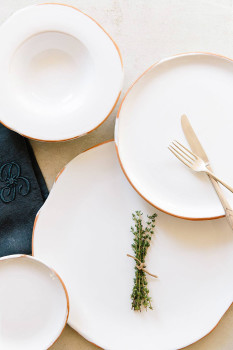 Europe2You utilizes custom reports to help increase visibility and analyze business data.
From a leadership point, the reports in Acctivate are very useful. We are very big on reporting and use reports for every department, such as sales reports. We use Crystal Reports® to make custom reports."
Through the use of Acctivate's Business Alerts, Europe2You has further increased visibility and analysis of critical business information.
The invoice manager really likes using the Business Alerts in Acctivate. It's a good way to double check things. She can put in a lot of filters on the alerts to see what is available to bill and what is not, which brings a certain awareness to what kind of revenue we can expect for the week. We can make projections with this information and our warehouse can be prepared for inventory that is coming in and out."
Europe2You has been able to successfully use Acctivate to optimize their overall workflow and organizational processes.
Acctivate outlines the supply chain very nicely, especially for a distribution center like us. Acctivate makes a lot of sense as far as the workflow of how an order goes through the system.

We batch print pick tickets and use the workflow status in Acctivate to our advantage.

For instance, we'll get an order in and know, 'Okay, the items are available and they're ready to go'. The order will be scheduled and we'll change the workflow status on the sales order to 'Ready to Pick'. The invoice manager will reserve the payment on the customer's credit card and the operations manager in the warehouse will see the workflow status pull up on his dashboard and he'll know, 'Oh, this is ready to pick'. Then he'll batch print the pick tickets in his printer in the warehouse. So the workflow capabilities of Acctivate have really helped us organize. It's been really helpful."