"We're processing more orders with greater ease, we're shipping two thirds more than before – it's more accurate, it's better."
Matt Eykamp, IT Manager, Green Forest Cabinetry
Company Profile

Designer, manufacturer & importer
Products:
Custom Cabinets
Integrated Solutions




Operations at a Glance
The Challenge
Being limited by inventory capabilities within QuickBooks Enterprise which hindered future business growth.
The Solution
A scalable inventory management software that boosts production, inventory control, order fulfillment, customer satisfaction and many other operations.
The Impact
An improvement in accuracy of order processing and fulfillment to handle a two thirds increase in shipping with ease.
Key Features:
Custom Cabinets You'll Love
Based in Chesapeake, Virginia with a sister location in Florida, Green Forest Cabinetry excels in providing easy-to-assemble, high-quality, affordable custom cabinets to homeowners and businesses.
"Green Forest Cabinetry designs, manufactures, and imports exceptional quality cabinetry," Matt Eykamp, IT Manager for Green Forest Cabinetry, said.
Green Forest Cabinetry strives to provide excellent customer service along with thoughtfully designed products to their clientele.
With QuickBooks at its limits, it was time for a better fit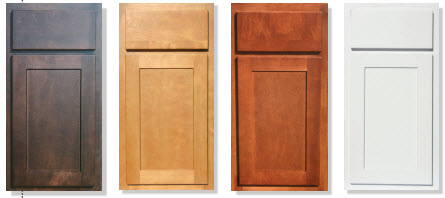 While using QuickBooks® Enterprise for inventory control, Green Forest Cabinetry soon began to outgrow the software's inventory capabilities, causing frustration for the business.
It had many limits and was not a proper fit for our business," Eykamp said.
When they realized it was time to search for a better solution, they focused on three challenges they hoped a new software could solve.
The first challenge — simplicity and accuracy in order processing and accounting. Second — speed and versatility of the software. Third — customer satisfaction."
A software with intelligent features designed to boost efficiency and growth while saving money and time
---
Order Manager & Shipping Workstation
---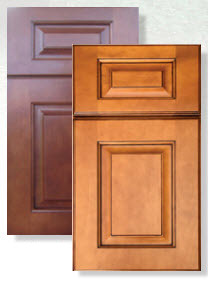 Acctivate excels in order fulfillment; and with the help of features like Order Manager and Shipping Workstation, Green Forest Cabinetry can easily manage a high volume of shipments. They also integrate Acctivate's Shipping Workstation with their multi-carrier shipping solution, StarShip for a more connected order fulfillment experience.
Acctivate has saved the business time and money. We're processing more orders with greater ease, we're shipping two thirds more than before – it's more accurate, it's better."
---
Kitting
---
With kitting, inventory components are not dedicated to a finished product until an order is received and scheduled. This provides businesses with greater flexibility.
With Acctivate, we're able to kit with ease. Our design approach has many of the same components. For example, we offer multiple cabinet colors for a cabinet style. And the components of the cabinets with the exception of the color are exactly the same. Kitting simplifies our product structure and it's very flexible. The kitting is huge for us now."
---
Multi-Part Number Look Up
---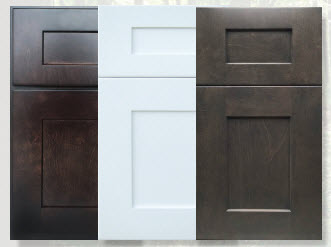 In Acctivate, a single product record can have unlimited, alternate product IDs attached, which makes searching easier.
The really interesting part about Acctivate is you can structure your own part number. If you're intelligent about the structure of the part number, you can prevent many problems in order entry.

When you search for a part number in Acctivate, it starts filtering it out and it does it quickly. So, we use the part number from left to right to define what we're looking for. Because the first few digits say what it is, what color it is, what style it is. And so, for order entry, it's very difficult, if not impossible for them to make a mistake because they chose a wrong part number if they're entering an order."
---
Acctivate Partners
---
Green Forest Cabinetry, like many of Acctivate customers, enjoys the advantage of numerous possible integrations with Acctivate technology partners.
Acctivate has many partners who offer specific enhancements and add-on products. We use tailored Crystal Reports, StarShip, and EDI. It's very well done, those three items."
More than just a software
Acctivate is the heart of our business, we would be in very bad shape without it. If we came in and Acctivate didn't work, we'd be completely stopped."