Basically we trashed that program and our IT guy recommended Acctivate. It was a fraction of the cost of Solomon.

It's a lot easier, the functionalities are a lot more broad than what we had with Solomon and flexible as well."
Jon Sugimoto, Vice President, Integrated Food Service
Teriyaki burgers on Hawaiian sweet buns, steak burgers, crispy chalupas, grilled cheese sandwiches on freshly baked bread, cinnamon toast…
these are just some of the delicious selections served to children at schools offering Integrated Food Service's Hot Off the Grill brand of products.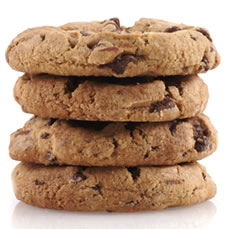 Founded in 1991, Integrated Food Service (IFS) has seen significant growth in their business throughout the years.
Integrated Food Service's successful operations have gained them a manufacturing facility that is over 100,000 square feet, spans across five acres and includes two USDA processing plants, a wholesale bakery, and a dry warehouse.
Sugimoto said Integrated Food Service replaced the Solomon (Microsoft Dynamics SL) software they were using with Acctivate and found it to be easier to use.
Basically we trashed that program and our IT guy recommended Acctivate.

It was a fraction of the cost of Solomon. It's a lot easier, the functionalities are a lot more broad than what we had with Solomon and flexible as well."
---
Reporting
---
Sugimoto manages the sales team nationwide, so that involves accessing many different reports and analyzing data.
Acctivate's integration with Crystal Reports® enables him to get the information he wants through custom reports.
Speaking of Acctivate's reporting capabilities, Sugimoto said:
It's really flexible. It's real easy,"
---
Multiple Location
---
IFS also manages inventory in multiple locations.
Multiple location control works very well. As complicated as some of our systems are and our business is, it does very well managing our inventory.

Acctivate has been able to handle the specific business needs of Integrated Food Service efficiently and in terms of inventory, they are able to manage it much better than before."
Sugimoto is highly satisfied with Acctivate as his inventory management solution and recommends it to other businesses.
---
Easy to use
---
Thinking back to Integrated Food Service's former business management system, Sugimoto reflected:
It was way too complex for this business.

I have no complaints with Acctivate. Even our less experienced staff can understand and use the program seamlessly unlike our last one."