A lot of the customers we have use EDI. EDI is another big feature for us because a lot of our chain store customers are on automatic reorder and those orders will go straight into Acctivate. It saves literally hundreds of hours a year of manual entry in the system."

Brent Gutierrez, President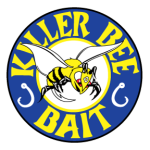 It's not just any bait – it's "Bait With Attitude".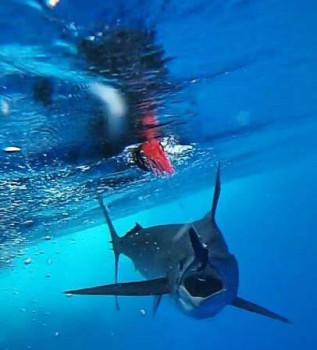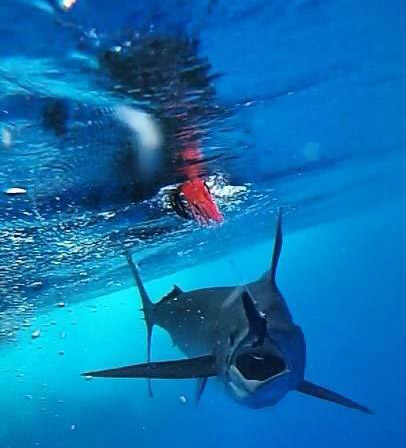 Killer Bee Bait is a manufacturer and distributor of quality fishing lures and bait.
"Killer Bee Bait started back in 1988 as an offshoot of a seafood processing business we originally had called Custom Pack, Incorporated. When we were in the business of selling food shrimp, we got some requests from some stores to start selling bait shrimp and that's how Killer Bee Bait got started," said Brent Gutierrez, President.
The company went from distributing bait to local supermarkets to being one of the largest bait distributors in the United States and has also expanded into lure manufacturing.
We're in a niche market and due to the worldwide sourcing capabilities that we have, we've been able to provide products that have typically been seasonally available only here in the United States and expanded the market to where these products are available on a year-round basis."
In addition to the Killer Bee Bait brand and private label manufacturing for national chains, the company sells products under brands including Erie Dearie, Carlson Offshore Tackle, and Hawg Hunter. Their products can be found in over 380 stores throughout the United States.
Back when we started, Killer Bee Bait was only doing about $50,000 in business. Now, we do close to $4 million in business."
Tackling the challenges of growth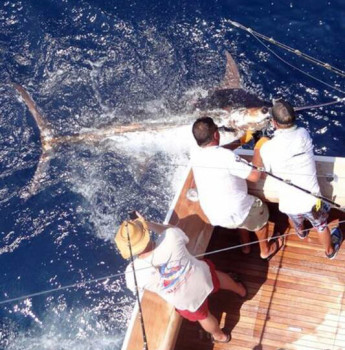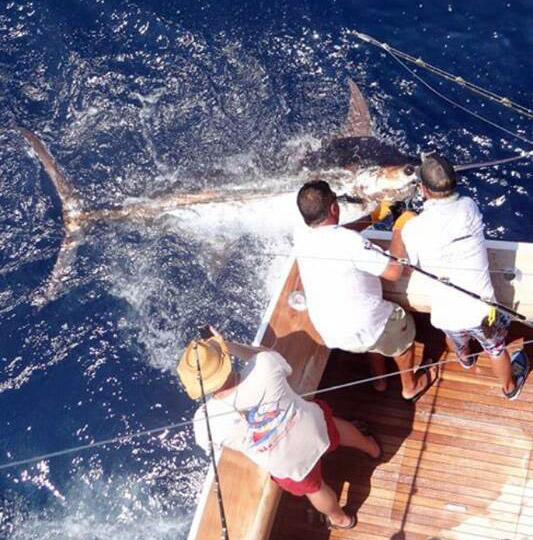 Prior to Acctivate, they had been using accounting software plus a warehouse management system to handle accounting and operations. The two systems were not integrated.
"Originally we were doing things manually and then we went to using different computer programs. The old accounting software we were using did not handle inventory, so we had to use a separate warehouse management system."
Gutierrez outlined the issues that arose with using the two non-integrated systems…
Because the warehouse management system was not integrated with the accounting system like Acctivate is with QuickBooks, keeping track of multiple locations and products was a nightmare. We had to keep track of each multiple location as an actual customer. It was the only way we could get it to work in the system that we had, which created a lot of accounting problems that we had to manually adjust. It was okay before we had so many SKUs but when we got into the thousands, the SKUs got virtually impossible to manage by hand or manually."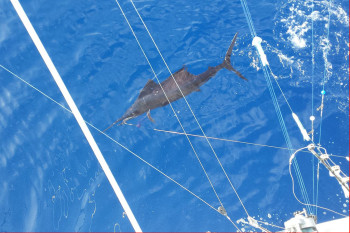 When Killer Bee Bait expanded into lure manufacturing, Gutierrez knew the company needed an inventory system that could handle both its manufacturing and advanced inventory needs.
"We have many SKUs — we had over 3,000 SKUs at the time we purchased Acctivate. We have a lot of assembly processes and so many different items, that we finally had to go to a different inventory management system. I looked at several software programs including Acctivate."
Gutierrez was impressed with Acctivate's advanced inventory features, including advanced costing methods and multiple location control.
The key reason I wound up purchasing Acctivate was its location control and multiple warehousing facilities features.

We have numerous locations: we have cold storages all over the United States, offices in Nicaragua, and containers that are on the water so location control was a big key for us."
With the powerful integration between Acctivate and QuickBooks, Killer Bee Bait has been able to coordinate and strengthen their operational and accounting processes.
I have been satisfied with Acctivate. It integrates well with QuickBooks and everything works well together. The higher level of QuickBooks with Acctivate is fully functional for what my company needs."
Fine-tuned functionality with Acctivate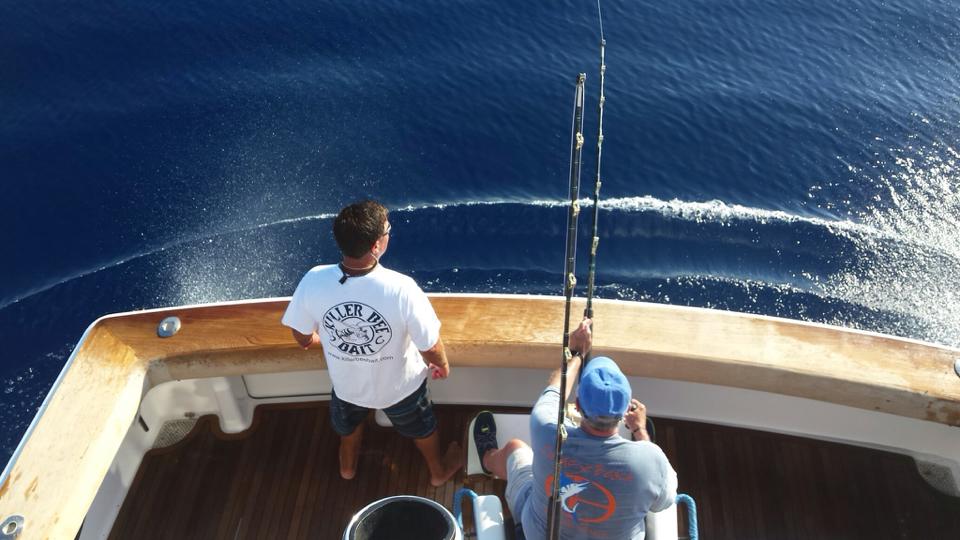 Gutierrez commented on the visibility Acctivate provides him as a business owner…
Acctivate gives me access to everything I need: I can see what's going on with the customers, I can see what's going on with the inventory, etc. This provides the information I need to make decisions on a daily basis."
---
Inventory Control
---
Killer Bee Bait also utilizes reports in Acctivate to help keep track of inventory.
I use Acctivate for inventory control to see what my surplus inventories are, sales history reports, etc. There are a multitude of reports that help me track things such as sales history, which helps me going forward."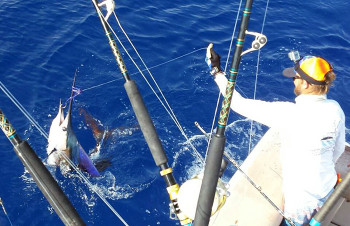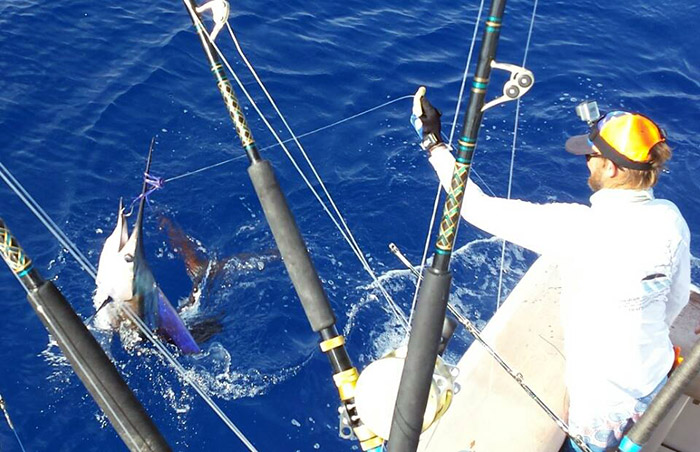 The company also uses reorder alerts in Acctivate to know when it's time to order more product.
One of the biggest features that I use in Acctivate is the inventory reorder feature, where I can set the minimum and maximum inventory values. Without an inventory system, we would have to manually go through inventory, decide what to order, and figure out what our forecasting needs were. With Acctivate, there are reports that can give us that information.

Plus, Acctivate helps with keeping track of components — in addition to having all the products, there are hundreds of components that go into making those items. Acctivate does a great job of letting us know when a component is getting low. The reorder alerts work both with the actual finished product inventory and the component inventory that we keep in other countries."
With Acctivate, Killer Bee Bait is able to integrate inventory with other areas of business, such as sales and purchasing, to provide a tight grip on inventory control.
With the purchasing features and everything else in Acctivate being integrated with inventory, it's been a big improvement over the previous systems we had been using. I'm highly satisfied with Acctivate."
---
Landed Cost
---
Acctivate's landed cost feature allows us to put in any added import costs, cold storage costs, and so forth into our product costs. It's the only way we've been able to obtain landed cost.

Before, we had to use separate categories and let the cost accrue, including freight, brokerage, and customs/clearance. We didn't include it in the cost of the product – we had to include it in other accounting line items. With the landed cost feature in Acctivate, we're able to include that in the cost of the product, which more accurately reflects what products really cost us."
---
Warehouse management
---
With custom reporting using Crystal Reports®, Killer Bee Bait is able to create custom reports and documents to suit their operational needs, such as warehouse management.
Gutierrez gave an example of how they utilize custom reporting…
We have many custom reports written by Keith Fileccia with Mendelson Consulting. He's created several custom labels for us that we use on our products. He was able to modify some of Acctivate's standard label printing options.

This has helped us a lot because we use custom labels for keeping track of bin locations and we use the system for printing UPC codes for all of our items. We may have one item that comes in numerous colors or configurations and UPC codes being stored with each item, we use that as our source object for the UPC codes themselves."
---
Sales order management & EDI
---
The ability to just glance and see in Acctivate which sales orders are still open, which items are still needed for those sales orders, and where those items are located are all instrumental in keeping the flow of product to the customer."
Acctivate EDI has saved them time through automation of sales order entry.
A lot of the customers we have use EDI. EDI is another big feature for us because a lot of our chain store customers are on automatic reorder and those orders will go straight into Acctivate. It saves literally hundreds of hours a year of manual entry in the system."
Killer Bee Bait uses EDI services provided by TrueCommerce. Some of Killer Bee Bait's Big Box customers include Walmart®, Bass Pro Shops®, Mills Fleet Farm®, and Cabela's®.
Big Box retailers are my biggest customers and each of their orders can have up to hundreds of items on one order. Because of the amount of time EDI saves on data entry, it probably saves one employee who would do nothing but enter in sales orders."
---
Shipping workstation integration
---
Killer Bee Bait uses UPS and FedEx shipping services. With the integration provided by Acctivate's Shipping Workstation interface and UPS WorldShip and FedEx Ship Manager, they are able to fulfill orders in a timely and efficient manner.
During peak times, we probably deal with 100-120 shipments a week. Acctivate's shipping workstation integration probably saves at least 20-30 hours per week at the volume we're doing."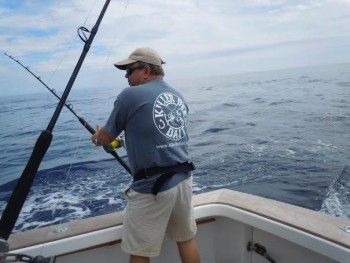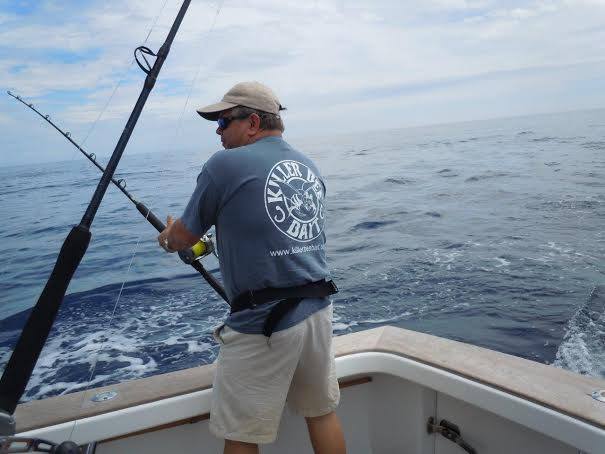 Using the integration between Acctivate and Crystal Reports, Killer Bee Bait is able to create custom labels for their shipments, meeting the fulfillment needs of their customers.
We are able to fulfill Cabela's requirement of having an individual shipping label on every box. There a lot of features in Acctivate that you don't normally get with software that's not made custom. I've found Acctivate to be adaptable as far as integrations go in general and across the board. If there's something that we need, it can be pretty much worked into Acctivate."
---
Support
---
I'm highly satisfied with Acctivate support. All of the Acctivate support specialists I've worked with are really good. I've personally worked with Daniel the most and he's been able to help us a lot with what we've needed."
---
Gutierrez concluded…
Acctivate is an integral part of our business. Without it, we probably couldn't handle all of the warehousing and distribution needs that we have. It's something that we use constantly. We rely on it so much — it's one of the key elements of the business now."