I give the implementation process a 10/10 – Acctivate was very easy to learn and everything was walked through very well. Setting up, we got a lot of great support from Acctivate's staff in the rollout process. Doing the configuration was key – if you don't have it set up correctly, you can't use it correctly. We didn't have much down time and the transition was pretty seamless. Acctivate has some great learning tools and help videos and that was one of the pieces during the transition that was helpful."

Ron Oliver, Vice President, TMi-ASG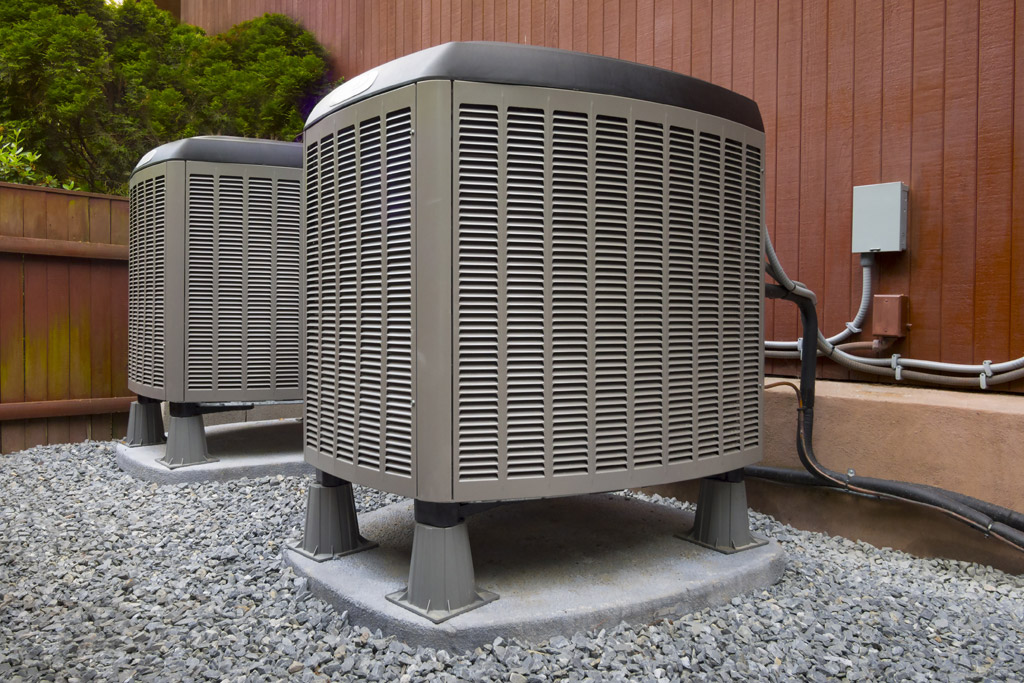 Through years of cultivating strong relationships with both manufacturers and customers, TMi-ASG (formerly Masters Equipment) has become one of the most trusted names in the HVAC industry.
"We started in 1975 as an HVAC mechanical contractor and worked in coordination with various manufacturers doing system building commissioning. Shortly after, we started transitioning to a distribution-style business by building on those manufacturer relationships. Now we've converted the business to a manufacturer's rep/distribution business altogether," said Ron Oliver, Vice President.
Oliver explained the unique facet of their business that provides them with a competitive edge…
"Time is the biggest thing – we've been affiliated with most of the companies that we work with for 30+ years and being able to build that relationship at the manufacturer level provides us access. You get to the right people to get the answers and that's the real key to the whole thing."
As well as their exclusive relationships with manufacturers, TMi-ASG places the utmost regard to their role as a distributor by also providing excellent customer service and relations.
"The biggest differentiator from us and competitors is the level of the customer service that we provide and just the unique relationships that we have in the industry. We have the ability to quickly identify products for customers' needs. We are able to provide the feedback not only on the front side to generate quotes and proposals quickly but to follow that through the entire delivery process with tracking notifications, timely invoicing, and any kind of problem resolutions. At the end of the day, it's the people in the trenches that do most of the work."
Finding the right technological tool to enhance business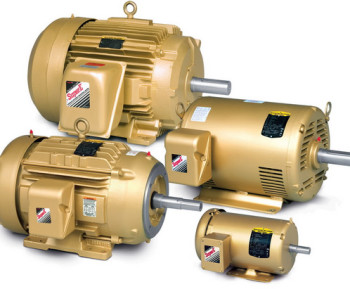 TMi-ASG had been using a software solution with basic and limited functionalities. As the business grew, the company needed a solution that would further enhance business processes – not hinder it. TMi-ASG set out on their search for a solution with an overview of their needs and began looking at several different solution options.
We narrowed it down to two larger ERP systems and using QuickBooks integrated with Acctivate. Realistically, the other two solutions were over two to three times the price of Acctivate – it really was just a pretty big price difference that separated it. All three of the systems are real-time systems but the real driving force was bang for the buck. We were able to obtain all the features that mattered most for a competitive price with Acctivate."
Oliver on the appeal of Acctivate's inventory management capabilities…
The feature that was most attractive to us was the ability to go into the Alerts in Acctivate under the inventory management tab and do sorts and reorders right from there – that has saved us tons of time.

For the items that do come out of inventory, our inventory replenishment process is fairly cumbersome because of the lead times in our industry but Acctivate's reorder ability has saved us just tons of effort in that area."
Transitioning to Acctivate was simple and smooth with Acctivate's Support Team and Help Site.
I give the implementation process a 10/10 – Acctivate was very easy to learn and everything was walked through very well. Setting up, we got a lot of great support from Acctivate's staff in the rollout process. Doing the configuration was key – if you don't have it set up correctly, you can't use it correctly. We didn't have much down time and the transition was pretty seamless. Acctivate has some great learning tools and help videos and that was one of the pieces during the transition that was helpful."
Unified, streamlined processes with Acctivate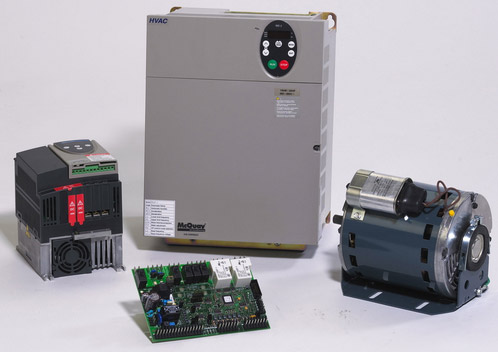 Acctivate's diverse functionalities and powerful database provides TMi-ASG a centralized place to store, access, and utilize information – consolidating and streamlining business workflow.
---
Multiple Location Control
---
We use Acctivate's Multiple Location Control feature all the time. We have multiple warehouses set up to deal with different products – we have a warehouse for all of our warranty products, a warehouse for all of our consignment products, our primary warehouse and then we have off-site locations.

Acctivate allows us to track all those items based on warehouse and since we use the bin process along with the min/max to establish the item's location, not only does Acctivate have the ability to put it in a warehouse location, but have the bin location within those warehouses and the ability to establish min/max quantities that feed right back into a reorder report."
---
Service Management
---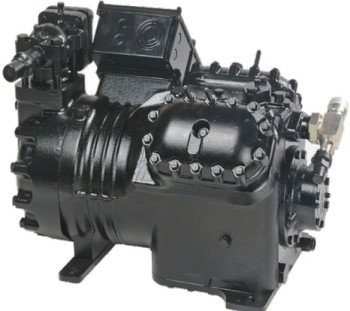 TMi-ASG houses an on-site repair facility for the products they sell. Using Business Activities and Service Billing in Acctivate, TMi-ASG is able to easily integrate service management with their other business processes.
We used to use our old software for our service tickets but we converted that process to Acctivate by using Business Activities to process the tickets for those repairs. It's just nice because when it's a warranty, we can bill it to the vendor but we can also link the customer back to it so we have the ability to tie multiple items back to a particular activity."
---
Purchasing Management
---
The ability to cross link information in Acctivate has a huge impact, especially when we have redundant orders such as annual deals where somebody wants to buy five units a year for 10 years. The ability to copy orders works well. The ability to have emails, notes, and popups in Acctivate also make it easy to go back and create orders – so it makes that whole quote generation the second time that we do it a quarter of the time it took the first time.

A lot of our vendors have purchasing or buying programs. For example, they'll have a quarterly stock sale or a monthly sale. With Acctivate, we can break products down not only by type but by vendor, etc. and then we can group reorders to take advantage of vendor programs very easily. That took forever with our previous program because we'd have to break it all down on paper. Some of the same fields were available, but it just wasn't something we could click-through.

Acctivate has just provided more accessibility and a better workflow and so much of that is just because of its click-through nature."
Oliver described the purchasing process using their old software solution…
With our previous system, we'd have to manually generate a reorder report, sift through it, and then rekey the items that we wanted to order, whereas with Acctivate we can do it all onscreen by clicking. We can re-sort the columns in whatever order – if we want to look at just the negative available items because we want to put together the items that are committed that we don't have in inventory, we can sort the columns automatically. We just click off the items and reorder a batch or we can go deeper."
Acctivate converts sales orders to purchase orders with the click of a button, providing an easy and accurate way to process drop ship orders.
The easiest thing about drop shipping is that Acctivate reduces the redundant data entry by being able to select and have a specific drop ship processed. It works perfectly for those types of orders and that's exactly the type that we do on a regular basis."
---
Credit Management & Collections
---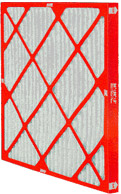 TMi-ASG deals primarily with large commercial, industrial, and institutional buildings such as hospitals, schools, and hotels and uses credit applications to establish initial orders.
By setting up a Business Activity in Acctivate and creating a report document, we can generate credit application forms in email-able formats such as PDF documents to send out applications. There will be an activity associated with it that's linked directly to the customer – so when we get the information back, it's complete, it gets checked off and then we can send them a credit acceptance letter. We can then go into Acctivate and set their credit limit and other details about the account – all related back to that original activity."
---
Sales Order Management
---
TMi-ASG uses Acctivate's Business Alerts to help monitor and manage sales orders.
Acctivate's Alerts section gives us a visual overview of backorders, scheduled orders, etc. that's easy to breakdown. We can break it down by salesperson or sort it any number of ways, which are hugely helpful in managing that ongoing process. We've got the ability to establish due dates in Acctivate and we can see what's overdue and keep an eye on what hasn't shipped."
As a distributor, TMi-ASG deals with manufacturer warranties on behalf of their customers. Acctivate's Business Activities makes the process more efficient if a product needs to be returned to the manufacturer.
We look information up by the order number on what product it was; we validate that status at the manufacturer level; and then place a warranty order with the manufacturer to solve the problem. We just process it that way since it's a manufacturer's warranty.

But that's where managing RMAs in Acctivate is really helpful too. We didn't have an RMA process before electronically, we had it internally. Acctivate allows us to use the Business Activities to generate an RMA, which we can then sort and track."
---
Order Fulfillment
---
From a time standpoint, we're not redundantly keying the data with Acctivate's Shipping Workstation Interface integration. The ability to cross import the tracking number back into Acctivate saves us tons of time later on by not having to go look up on paper — or anywhere else — and have that tracking information available right there on the screen.

I would say we spend probably a fourth of the time that we used to spend – all the duplicate data entry is removed and the Shipping Workstation Interface integration gives us the ability to just type an order number in and it will auto import and populate information. UPS WorldShip sends the notification that the product's shipped, as well as the tracking numbers and the order number – and we're done."
In addition to being easy to use and efficient, Acctivate's Shipping Workstation Interface integration also provides TMi-ASG the ability to keep their customers up to speed on shipments.
When we look at a sales order, Acctivate gives us the tracking tab and we can just click on that. If a customer were to call a week later and ask 'Where's my stuff?' We can tell them, 'Hey, here's the UPS tracking number. This person already signed for it' – and we answer that question within a minute. In the old days, we'd have to go back to dig it all up, and sometimes it meant flipping through handwritten bills."
---
Customer Relationship Management
---
The top way Acctivate helps with Customer Relationship Management is through the ability to create multiple contacts per customer record and multiple ship to locations per customer record. It allows us to build a better picture of the customer – all in one spot."