Built For

Acctivate Customer
MR BOX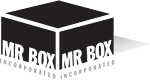 ---
As a family run, "one-stop-shop" for fresh produce packaging needs,
MR BOX, INC. has grown into a successful, environmentally-friendly company that exceeds customer expectations by being available 24-7 and delivering superior customer service.
Mike Rundle (the 'MR' in MR BOX) established the company in 2000 and laid a foundation for success through his nearly three decades of experience and networking in the agricultural packaging industry, his reputation for innovation and a green business approach.
The company began as a one-man operation and has grown with the addition of a hand-picked exceptional staff that includes many of Mike Rundle's family and friends. His two children have been in the business for several years and his wife handles the finances and bookkeeping.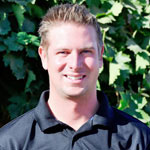 MR BOX: Exceptional customer service
"We're really proud to be able to be a small, family-owned business that can provide the best service for our customers," said Sean Rundle, Mike Rundle's son and the Vice President of Operations. "They can call 24-hours a day, 7-days a week and we're able to help."
As a known leader in the industry, MR BOX provides comprehensive agricultural packaging solutions to meet the evolving needs of their customers.
Sean Rundle said the majority of their customer base resides within California's Central Valley area, so they have two locations on each end of the valley, which ensures that the customers get their product from the field to the consumer as soon as possible. Both locations are fully-functional and provide box make-up, logistics and shipping, hence being a "one-stop-shop".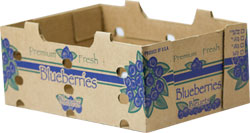 "The fact that my father has been in the business for so long, has allowed him to build up great relationships," Rundle said.
These solid, lasting relationships built within the Central Valley among the most prominent farming families and businesses have attributed greatly to MR BOX's success, along with their exceptional customer service.
"We work with our farmers on a daily basis so that we can service them when they need us," Rundle said.
"We're dedicated to providing the best service for our customers and the best product at a competitive price."
MR BOX: In search of a solution as rapid growth hit
"We needed something that would work with our accounting software and still provide us with up-to-date, real-time information on our inventory," Rundle said. "Another need was barcoding functionality to scan products in and out of inventory with speed and accuracy."
MR BOX found Acctivate through a referral, who was familiar with the software. The recommendation was spot-on, filling their void with the functionality they required.
Acctivate's flexibility sold them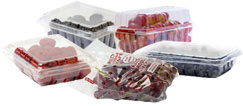 Acctivate has helped them meet their goals by working flawlessly with QuickBooks and keeping all information up-to-date and, in terms of the real-time inventory tracking they required from the start, Acctivate delivered.
Rundle said Acctivate's real-time inventory management was one of the biggest time savers for their business and went on to highlight additional capabilities they've found to be valuable.
Mobile
They met their original need for barcoding functionality by arming their mobile handheld devices with Acctivate mobile modules, including mobile order picking, which has proven to save them time and reduce their shipping errors.
---
Landed Cost
Acctivate's landed cost feature eliminates the challenges of calculating true cost by accurately capturing all costs associated with the acquisition of goods, specifically freight in MR BOX's case.
---
Drop Ship
The drop ship purchasing wizard has injected speed into their purchasing process.
To sum it all up, Rundle said the inventory control capabilities, comprehensive reporting and detail of information that Acctivate provides has had the greatest impact on helping them as a whole with their business.
Discover Acctivate for Your Business Needs
Acctivate is trusted by 1000s of distributors, online retailers & manufacturers. Learn how it can transform your business.
Call us at 817-870-1311