The greatest way Acctivate provides me visibility into the business is through its integration with QuickBooks because I use QuickBooks for financial reporting. Knowing that I have an inventory software package that's accurate and gives me the information I need in QuickBooks is very assuring."

Tom Cooper, Owner, Pingry Caswell
Pingry Caswell: Outstanding service at competitive prices since 1924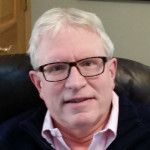 Pingry Caswell is a local supply distributor servicing the greater Oshkosh, Wisconsin area.
"The company started in 1924 as Caswell Industrial Supplies. Then, in 1987, Jim Pingry purchased the company and expanded its product line to include janitorial products. I bought the business in 2010," said Tom Cooper, Owner, Pingry Caswell.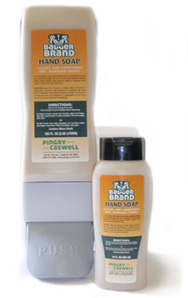 Pingry Caswell now has four main sales segments: power transmission, material handling, sweeping compounds, and janitorial supplies. Pingry Caswell is also the exclusive manufacturer and distributor of the Badger Brand, which is regarded for its high quality sweeping compounds.
"We have a niche with what we do – a service niche where we not only deliver our products to a dock but we actually will bring them inside and put them into a closet or storage area. Since we have a specific geographic area that we primarily work with, we're very service orientated."
Cooper commented on the growth of Pingry Caswell since purchasing the company…
Since 2010, we've doubled the size of the company in terms of revenue."
Finding a fresh start with a new system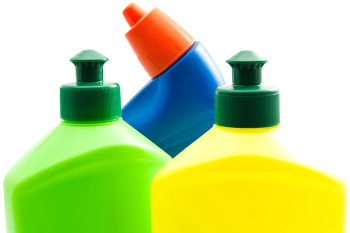 "When I bought the company, the company was using a Microsoft-based software system for inventory. I used it for about the first year and we decided we needed to upgrade our inventory management software. We investigated 4 or 5 different packages before deciding on Acctivate," Cooper said.
He described the deciding factors in his search for an inventory system…
What primarily appealed to me about Acctivate was how easily it integrated into QuickBooks. Then, there was the ease of use. When we went through the demo for Acctivate, we felt very comfortable with the software package almost immediately.

It was easy to use, had a lot of flexibility, and handled the different pricing levels that we had. I have five different pricing levels for different customers and Acctivate handled that with ease."
Tidying up business processes with Acctivate
We had virtually no problem converting over to Acctivate. We've been extremely happy with it. It's really been a great software package to use since day one."
---
Inventory management
---
We have over 10,000 SKUs and to bring those in at five different pricing levels was critical and Acctivate allowed us to do that relatively seamlessly. We had great support during our implementation, too. The transition of moving 10,000+ SKUs from our old system into Acctivate was easy.

Since we've been using Acctivate, we've been able to manage our inventory substantially better than we were with the old system."
Cooper gave an example of how Acctivate helps with inventory management…
One of the features we like about Acctivate is the ability to have multiple units of measure. We can sell some products by case, gallons, or individually — there are all kinds of different combinations. We can have it set up to buy in one unit and be able to sell by multiple other units so it's been a nice feature for us.

It's hard to estimate how much time this feature saves us but I would consider it to be invaluable — it's improved our efficiency tremendously."
---
Visibility
---
The greatest way Acctivate provides me visibility into the business is through its integration with QuickBooks because I use QuickBooks for financial reporting. Knowing that I have an inventory software package that's accurate and gives me the information I need in QuickBooks is very assuring.

My office manager uses Acctivate more than I do for reporting but since Acctivate syncs that information with QuickBooks, the ability for me to look at that information has been critical in our success."
Cooper detailed the integration between Acctivate and QuickBooks…
The integration between Acctivate and QuickBooks is just seamless for us. At the end of the day, we can sync everything and my accountant has everything necessary in order to run the financials and do the accounting right from QuickBooks. The synchronization has been very easy to use."
---
Purchase order management
---
We create all of our purchase orders in Acctivate. I don't personally handle a lot of purchasing but purchasing is an easy process in Acctivate. I am able to create a purchase order in Acctivate and sync it with QuickBooks and be done with it in a couple of minutes."
---
Sales & Customer Management
---
It's easy to input sales orders into Acctivate when we get them, so it saves time and energy."
In addition to the ease of entering in sales orders, Acctivate allows Pingry Caswell to look at each customer's prior sales history, which helps the company better serve customers on an individual basis.
It's a lot easier to find out past customer history of items in Acctivate than in our old software package. With Acctivate, we can just click the customer button, and then we have the option of looking at all of the products that they bought.

Take paper towels, for instance. When people call and ask for paper towels, we have about 50 types of paper towels in our warehouse and we can't remember everyone's preferences. With Acctivate, it's very easy to see what each customer ordered last. In our previous system, we would have to close out of the screen, open another screen, and then search their customer history, which was very cumbersome."
Cooper went on to explain the benefit of Acctivate's detailed customer records…
Customer management in Acctivate helps us know our customer better. We're a small business and we each wear a lot of hats. Since we have a customer base of about 400-450 customers every year, being able to manage all of those customers and know their products have helped us out tremendously."
---
Reporting
---
Through reporting, Acctivate has allowed us to do our accounting and financial analysis by each of the four major business sales segments. It's important to us to be able to not have to lump sales into just sales, but be able to break out sales by janitorial supplies, by power transmission, by material handling, and by sweeping compound. Acctivate has helped us separate out each of the four areas from a reporting standpoint."
---
Longevity
---
We've been using Acctivate for many years and the upgrades and updates to the software have kept it a key part of our business. We haven't had any issues with it and that's important when you're running a business. If our computers are down, we're lost without Acctivate. But fortunately, that doesn't happen very often."
Cooper commented on the ability for the business' growth over the years using Acctivate…
Acctivate is easy to use and it does what we need. Since we're a small business, we need things that keep us moving forward and ease of use and the functionality of Acctivate has allowed us to stay very competitive.

We've doubled the size of the business since I bought and implemented Acctivate and although I can't say the growth is because of Acctivate, Acctivate's made that growth possible."

---

We love Acctivate. I've been very, very pleased with it and really happy with the buying decision we made," Cooper concluded.