Built For

Acctivate Customer
PosterGarden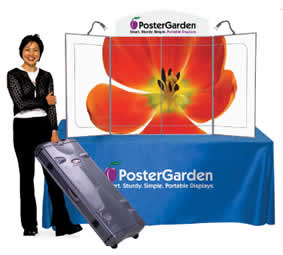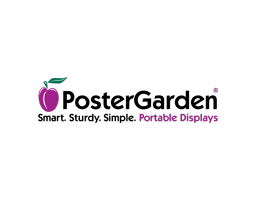 ---
A catchy name, stylish displays and timing lead to a growing business
for PosterGarden, a successful provider of portable tradeshow and event display products, that includes a full line of display products like retractable banner stands, popup booths, tabletop displays, event tents, flags and accessories, all of which can be custom-printed with the customers' graphics.
With roots in graphic design and a brief partnership designing point-of-sale signage for retail garden shops, PosterGarden has evolved into an innovative, customer-focused leader in portable displays.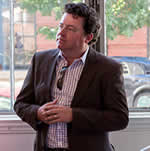 "Our goal is simple," Travis Rigby, president & founder of PosterGarden said.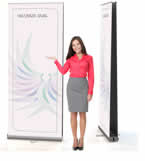 "We want our customers to have the best looking, easiest to use, and most durable display at the best prices available."
Rigby attributed a large portion of PosterGarden's success to the fact that PosterGarden was able to enter the market at a time when retractable stands first launched.
"We were the first in the game for retractable stands," he said. "What really helped us was printing and mailing a large number of catalogs every quarter, which really got our name out there."
Managing an entire business
Prior to using Acctivate, Poster Garden used another system that was limited for inventory management.
Poster Garden president and founder, Travis Rigby, said the final deciding factor for Acctivate was that it had all of the features that PosterGarden needed, including:.
Workflow
---
Mobile
The mobile capability has allowed better performance and more accurate shipments between their two warehouses.
---
Kitting
The kitting feature is used frequently within the company.
---
Drop Shop
The dropship feature helps to speed up PosterGarden's shipping process.
---
Shipping
The shipping workstation module allows PosterGarden to type in an order number and automatically pull up any information that they need for that order.
A growing business needs centralized information
One specific feature that PosterGarden needed was software that allowed them easy access from their central database.
Discover Acctivate for Your Business Needs
Acctivate is trusted by 1000s of distributors, online retailers & manufacturers. Learn how it can transform your business.
Call us at 817-870-1311