Built For

Acctivate Customer
Summertime Potato Company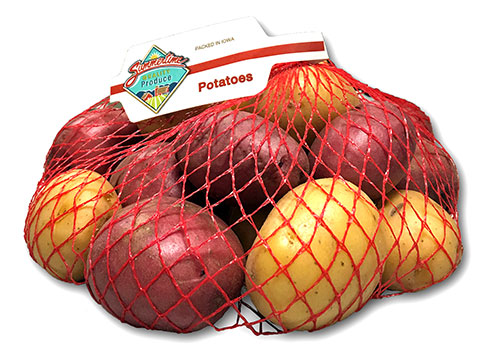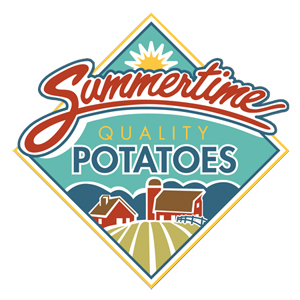 ---
Blind to true profits until month-end, Summertime Potato gained accurate, minute-by-minute, hour-by-hour inventory visibility with Acctivate
THE company
Quality and service first
Summertime Potato Company, a potato packaging company, and central Iowa's only potato processing plant, has been the face of true quality and service since 1974. Stemming from an established company, Summertime Potato Company cultivates all their customer relationships, including some that are 60 years old. With an emphasis on product excellence and a close rapport with customers, they are at the forefront of their industry.
"We grade all of our products twice. All the potatoes that go over our grading table are graded by people to make sure that they pass our inspection and our quality before we put them in a bag.
Grading twice is not typical. A lot of larger growers, packers, and shippers just grow, wash, grade, and then pack. It gives us a leg up to regrade," Summertime Potato Company owner, Ron Petersen said.
Providing the best product continues as Summertime Potato Company ensures freshness with same-day delivery.
"We pack to order, meaning we don't run orders two or three days in advance. It's packed within 24 hours of receiving a PO or an order from a customer," Petersen said.
the need
High demand and growth called for an inventory management solution to replace pen, paper & spreadsheets
Challenges ensued as Summertime Potato Company relied on pen, paper and spreadsheets and their accounting software. With this manual system, inventory visibility was poor and true profits were unknown until month-end. Summertime Potato quickly saw that an automated inventory software able to deliver a clear view of their inventory and operations across the company was needed to keep up with their high demand and growth.
After researching different inventory solutions and narrowing options down based on their list of must-haves, Summertime Potato Company chose Acctivate.
After selecting Acctivate, Summertime Potato connected with an Acctivate implementation specialist to get the company operational. Summertime Potato Company's director of business processes, Susan DeFazio, was highly satisfied with the training available on the Acctivate help site, as well as the service and support they received from Lauren Stine.
Summertime Potato also chose to host Acctivate in the cloud with Right Networks® to not disrupt their business with IT issues and to have anywhere, anytime access to Acctivate.
the challenge
An unclear view of inventory costs & profits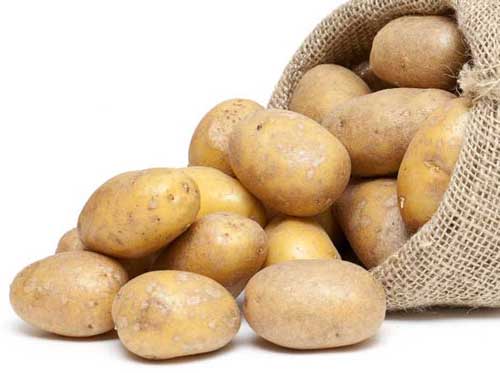 Prior to implementing Acctivate, DeFazio transferred the company's inventory records from pen and paper to spreadsheets. Spreadsheets gave a better view into inventory on hand, inventory costs and more, but still proved time-consuming, susceptible to errors and did not provide a complete picture.
"I transferred everything to spreadsheets to extend all the numbers out, and that's where we got our actual inventory on hand number. Then, that number was inputted into our accounting software," DeFazio said.
Along with the manual methods of recording inventory data was the process of manually counting inventory and keeping track of product component costs, like potato bags.
The SOLUTION
Total visibility to know true costs with Acctivate kitting and landed cost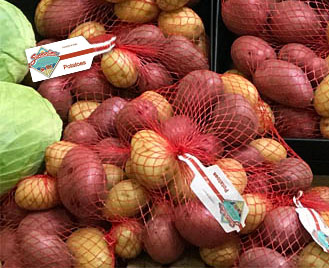 Susan defined Summertime Potato Company's move from their previous process to Acctivate as being incomparable when taking in consideration just the significant time savings gained with better inventory visibility.
Kitting
Acctivate's kitting feature solves their challenge of tracking costs associated with the end-product (e.g. whole bag of potatoes) and each component (e.g. the potato bag) without having to search through paper files. Plus, kitting meets their business model of same-day delivery since kit products are designed for being made on demand.
---
Landed Cost
Acctivate's landed cost feature ensures that Summertime Potato knows every added cost associated with the acquisition of their products.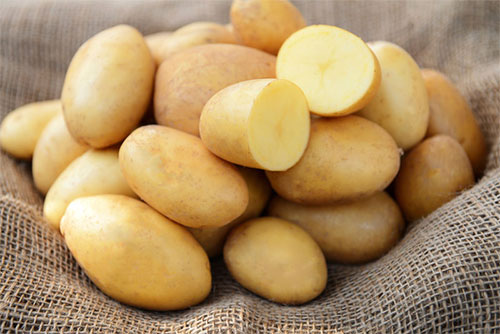 ---
Lot Traceability
Knowing true costs was a tremendous step forward for Summertime Potato. Now with Acctivate delivering automation in a centralized solution, Summertime Potato has gained even more in the way of operations that were not fully possible or easy in a manual environment including lot traceability.
Acctivate's lot traceability enables Summertime Potato to track and trace multiple lot numbered products from the grower to the end customer and have all the traceability data accessible on-demand.
As the lot traceability feature meets their needs as a requirement for a company in the food industry to adhere to agency regulations, Summertime Potato also addresses specific industry and business needs with Acctivate's reporting.
The IMPACT
All encompassing knowledge of inventory, sales & purchasing to improve overall operations
The up-to-date, real-time visibility Summertime Potato now has with Acctivate ensures that they know exacts concerning their business, including inventory availability and costing. With such accurate insights into their business, Summertime Potato can make better decisions and truly know where their profits are coming from at any time.
Discover Acctivate for Your Business Needs
Acctivate is trusted by 1000s of distributors, online retailers & manufacturers. Learn how it can transform your business.
Call us at 817-870-1311