Manufacturing in Acctivate is definitely a straightforward and simple process. We can set up all of our ingredients as variables because there are times when we need to either make a substitution or we decide we need to put a little more salt than we've been using or another ingredient. We can make those changes on the fly."

Carrie Nicklow, President of Food Building LLC (parent company of The Lone Grazer Creamery)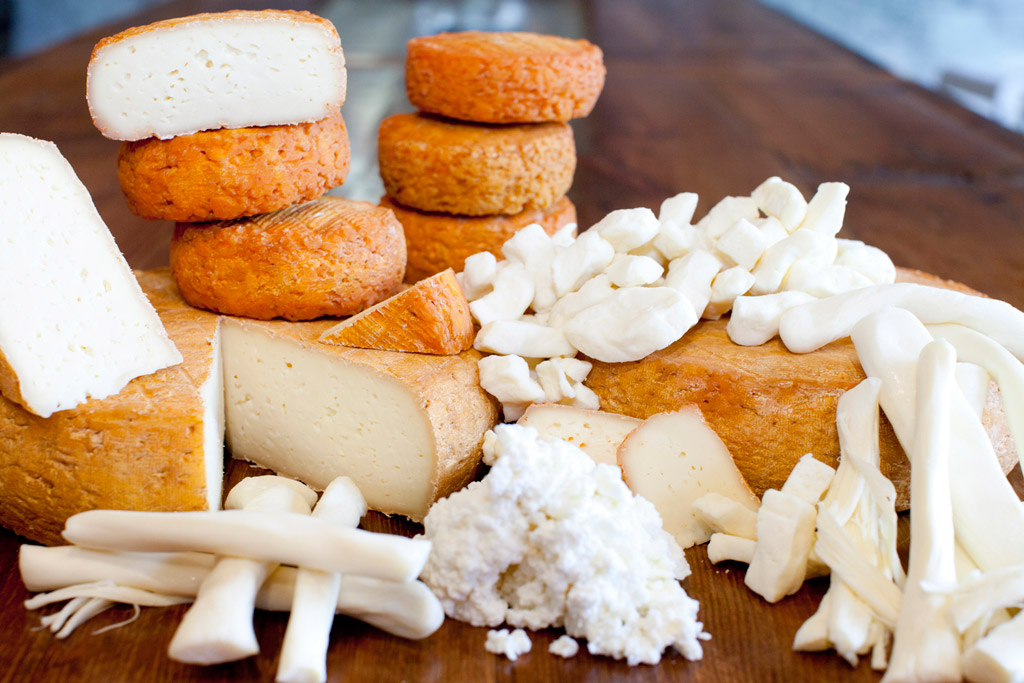 The Lone Grazer Creamery delivers value and quality to its customers by harnessing the power of Acctivate.
"We would like to establish The Lone Grazer Creamery as a leader in the artisan cheese world for Minnesota cheese. Our goal is to put Minnesota cheese on the map," explained Carrie Nicklow, President of Food Building LLC.
Nicklow continued…
"We also work very closely with our farmers, supporting our farmers and making sure that they have what they need. We're creating a win-win situation for everyone in any given transaction. From the farmer, who's raising their grass-fed herd and selling us their milk, to the production crew working in the plant to our various business partners to customers, we want to make sure everyone is getting value."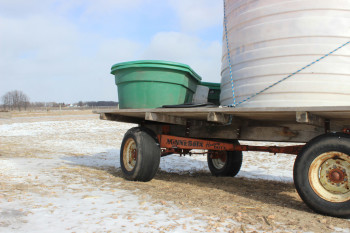 The Lone Grazer Creamery was created from the desire to bring high-quality cheese products into the dairy market.
Food Building LLC, the parent company of The Lone Grazer Creamery, owns and manages the Food Building, a 30,000 square foot building in northeast Minneapolis that they have renovated into food production spaces.
"Food Building LLC started with a meat business called Red Table Meat Company LLC, which we've spent several years in development and launched that business making dry-cured salamis and other Italian-style pork products."
"Once we got the meat business up and running, we followed that by launching a creamery, one of very few urban creameries in the country. We had the space and are passionate about building quality food brands, so we started working to launch a Minnesota urban creamery."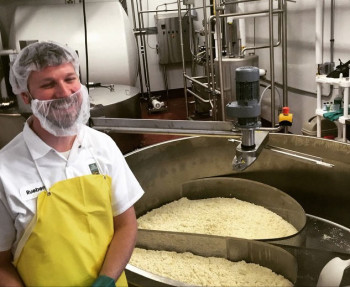 "One of our first decisions was to recruit Rueben Nilsson to join us. He is our chief cheesemaker and part-owner of The Lone Grazer Creamery. He came on board and helped to lead us in terms of the build-out and the equipment that was needed. Rueben now determines which cheeses to make, the recipe and process, and timing of the aged cheeses."
Today, The Lone Grazer Creamery boasts an array of premium cheeses including cheese curds, ricotta cheese, string cheese, and aged cheese.
The quest to deliver fresh, quality products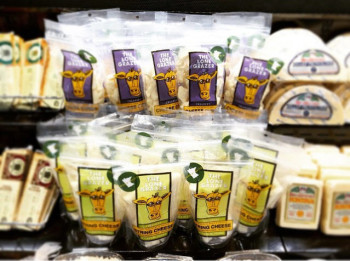 As part of creating value for its customers, The Lone Grazer Creamery sells direct to the restaurants and grocery stores that carry its product.
"Most small food businesses sell to a food wholesaler, so they maybe have two or three wholesalers or distributors that they work with.
We've found that by having a direct connection to the retailers, it really keeps our ear to the ground in terms of how customers are feeling about our products, where the demand is, what types of products they're looking for, and how well things are going. It also gives a closer opportunity to support them."
However, dealing directly with their customers presented a unique business challenge.
"It comes with logistical challenges – instead of shipping two or three pallets to two or three distributors, we're delivering 100 boxes a week that are going all different directions.
We knew that we needed a robust system that not only could do all of the food traceability and inventory management on the manufacturing side, but also was going to be able to tie into the sales and distribution sides of things."
The search for value: finding an inventory management software that could provide high-quality features
Nicklow, Nilsson and Seamus Folliard, sales director, began researching solutions that could provide for their inventory needs as a food manufacturing business.
We talked to one company that offered a hundred thousand dollar system – it was just completely out of our league. And, we talked to other companies that couldn't handle our needs for customization in terms of food traceability features, the ability to have assemblies that we build into different products, and to keep track of what ingredients went into which cheese vat and so forth."
But soon, the right solution emerged.
There were really only a couple of other options that could do the assemblies, the inventory management, and the traceability that we needed and Acctivate came with a lot more features at a similar price point to the other systems that were out there – it was more bang for the buck."
Acctivate: a sophisticated and comprehensive solution
---
QuickBooks integration
---
Acctivate integrates with QuickBooks in a bidirectional manner, ensuring a seamless flow of data for business processes.
When we found Acctivate, we realized it met all of our needs and it integrates with QuickBooks, which is a bonus because we were already using QuickBooks – so that synchronization has also been a real life saver in terms of being able to get things done quickly and efficiently and not keying everything in twice."
Nicklow continued on Acctivate's integration with QuickBooks…
We do all of our invoicing through Acctivate, which we've always done in QuickBooks. It is nice that we are able to run those invoices through Acctivate. All of our POs we do through Acctivate, so even though we have the ability to do it through QuickBooks, it's simply been easier to do that in Acctivate.

The reporting that's in Acctivate is more robust than what we had anticipated. It's been helpful being able to run reports that really drill down into our inventory on hand or sales by customer category. All of it gets synchronized with QuickBooks so I can run reports in QuickBooks that I need without having to rekey all of that data or worry about accuracy."
---
Manufacturing
---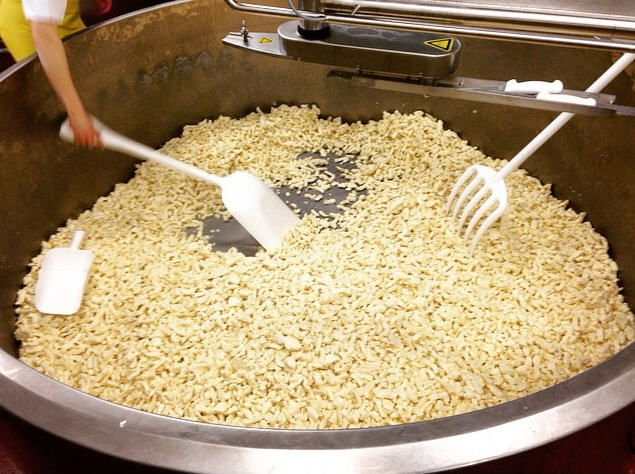 Acctivate assists The Lone Grazer Creamery in providing the freshest product possible by coordinating manufacturing with other processes such as inventory, sales, and purchasing.
The milk is physically delivered into the building and stored in a milk tank and then we create a PO in Acctivate and receive the milk, put it into inventory, and give it a lot number."
Acctivate's batch process manufacturing enables the actual ingredients used at the time of production and the resulting yield quantity to be recorded with lot numbers to create a new manufactured product in the assembly process.
Let's say we split the milk in half and make two different types of cheese – we're making fresh cheese curds in one vat and we're making a washed rind cheese in the other vat.

We load the milk in there and pasteurize it in the vat and then we add various ingredients to those per the specifications of the recipe of the cheese. Then we go into Acctivate and we create two assemblies for each of those and indicate how much milk, salt, rennet, and other ingredients went into the cheese.

It's a mirroring of the physical manufacturing process. In the production room, we're making cheese from all those ingredients and then we record it in Acctivate with all those ingredients as an assembly."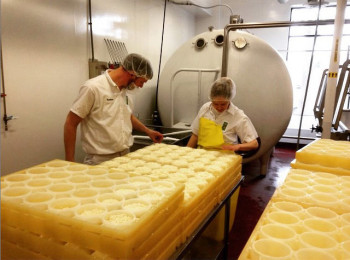 Acctivate offers easy-to-use, dynamic batch processing abilities…
Manufacturing in Acctivate is definitely a straightforward and simple process. We can set up all of our ingredients as variables because there are times when we need to either make a substitution or we decide we need to put a little more salt than we've been using or another ingredient. We can make those changes on the fly."
…helping offset any unexpected changes The Lone Grazer Creamery may encounter and letting them accommodate for ever-changing needs…
Where it gets interesting is when we have a second round of assemblies. We end up assembling multiple levels of assemblies, so we might take milk and ingredients and make it into cheese curds; we might take the cheese curds into 5 lb. bags to sell to restaurants and then we might have another assembly where we take the 5 lb. bags and we put them into boxes.

The flexibility in Acctivate to be able to make an assembly of an assembly of an assembly is helpful because there are a lot of decisions that are made on the fly in a startup environment. You don't always know what the customers are going to ask you for, where your demand is going to be."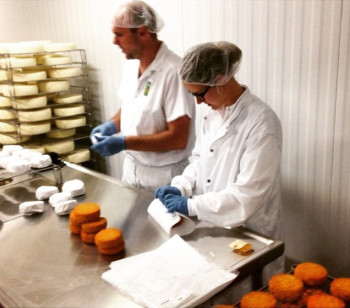 The streamlining of processes using Acctivate allows The Lone Grazer Creamery to have its product ready in an extremely efficient and timely manner.
"Our product is not sitting in our warehouse over the weekend or in some distributor's cooler for weeks on end while they wait around for an order. It's very fresh and it's delivered the day we ship it. Our customers have been very, very happy with it because there's no question about the product quality or the age or any of that."
---
Lot Number Tracking
---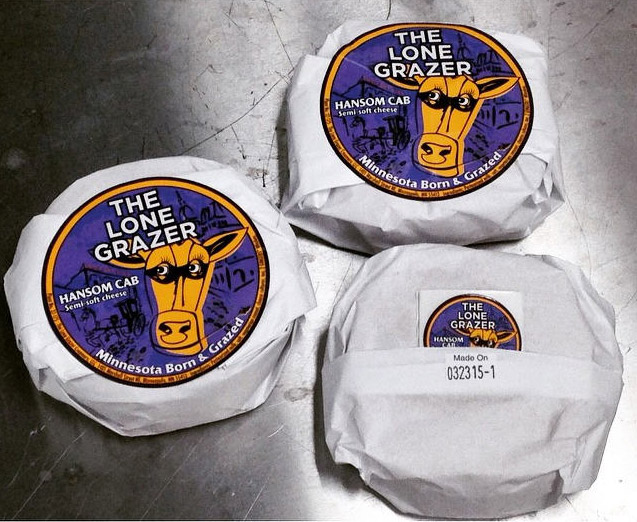 Acctivate also provides lot traceability, which is crucial for food manufacturers and distributors.
We know that all the lot traceability is in Acctivate. We've done the work of putting lot numbers on all of the orders and so forth. It's easy enough to figure out if there is a recall."
---
Hosted solutions
---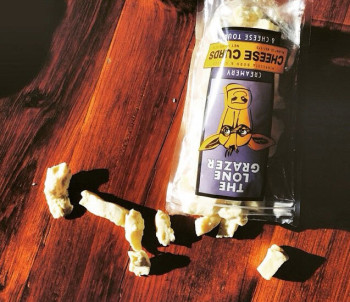 The Lone Grazer Creamery uses Acctivate in a hosted environment using NovelAspect®.
Nicklow explained their reasons for having Acctivate hosted…
I really don't have an interest in owning or maintaining a server and because our businesses are so heavily invested in our physical building, I wanted to have something offsite where our data is stored.

I also didn't want to pay the cost of a server and then have to have a backup. We have had NovelAspect since 2013 in a multi-user environment for QuickBooks.

We added Acctivate to our hosted solution because that's where QuickBooks is located and so out of a necessity for those two systems to talk to each other, that's where Acctivate is housed.

It's easy and cost-effective because we have the same users that are using the system, so it doesn't cost us much more to have Acctivate hosted in the same place with QuickBooks."
---
Implementation
---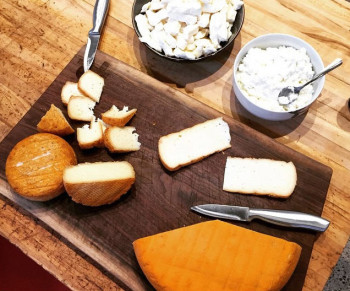 What was the Acctivate implementation process like for The Lone Grazer Creamery?
Fantastic. Eric is one of the best technical support people I've had the opportunity to work with in my career – he's super-fast, he gets back to us right away and takes the time to really understand the particular challenges we've had."
Overall…
Acctivate was able to meet all of our needs and has actually had some silver linings that allow us to do things that we didn't even anticipate that we needed to do, so it's been a good choice."