Amazon FBA Replenishment Software
Built For


Amazon FBA Inventory Replenishment Software offers Amazon 3rd party sellers using QuickBooks a powerful way to streamline and grow operations through robust multi-channel inventory, fulfillment, and business management.
There are few businesses with as much global name recognition as Amazon. Entering its 3rd decade of profit-generating business, Amazon achieved $232.9 billion in revenue in 2018, reaching a market capitalization of a shocking $755.7 billion and controlling 49% of the entire eCommerce marketplace.1 Investors and consumers alike understand the staying power of Amazon, and Amazon understands what it means to be a global eCommerce monolith as it continues to produce subsidiaries and consolidate its competitors under the Amazon umbrella.
What does this mean for small and mid-sized multi-channel merchants? If you can't beat the competition, join them.
Let's look at the numbers. More than 197 million people visit one of Amazon's 14 marketplaces each month.2 197 billion people – that's equivalent to nearly a 3rd of the entire European Union's population and more than 2/3rds the U.S. population. That is an astounding number of potential customers. As far as sales go, Amazon Prime members spend over $126 billion a year and during the holidays, more than 100 billion items are purchased from Amazon 3rd party sellers.3 Needless to say, Amazon sellers do not lack in opportunity.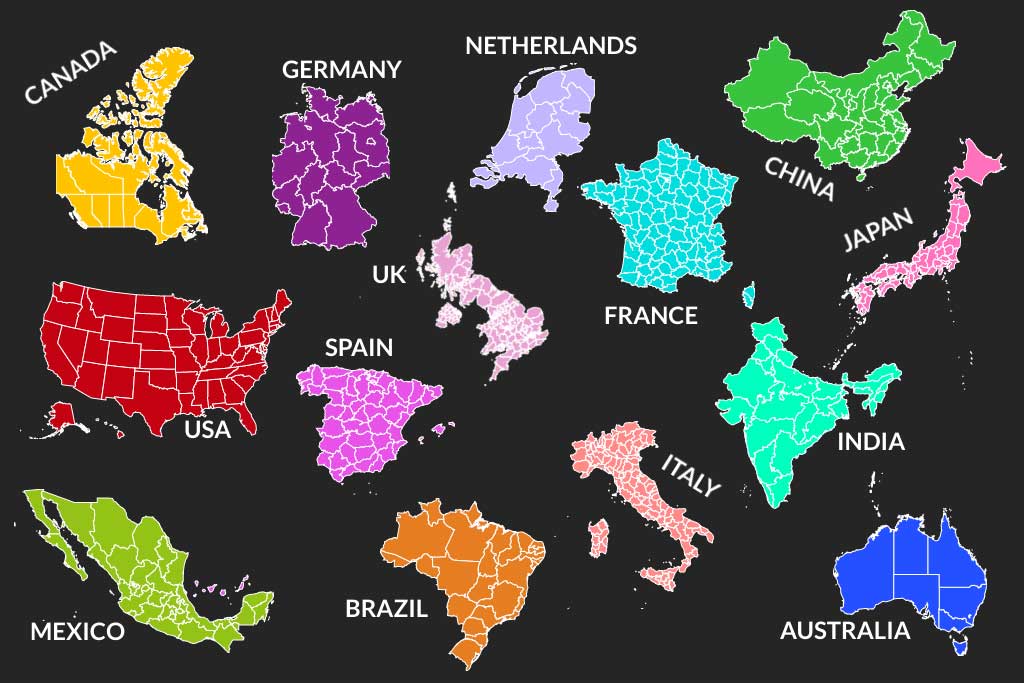 Amazon FBA Inventory Management Software: FBA vs FBM
For 3rd party sellers on Amazon, there may be no lack of sales opportunities, but the benefits provided by Amazon to one seller over the other are major. Multi-channel retailers who choose Fulfillment by Amazon (FBA) not only get access to a massive customer base, but also to Amazon's unbeatable fulfillment.
FBA sellers send inventory to an Amazon warehouse where Amazon acts as a 3PL for the seller. An order is processed and fulfilled by Amazon, meaning speedy shipping at lower costs for the vendor. Amazon also supplies order tracking numbers to the vendor.
Alternatively, when a vendor fulfills orders from their own warehouse, Fulfillment by Merchant (FBM), they handle everything from order processing to fulfillment.
FBA allows sellers to deliver products faster and cheaper than a typical multi-channel SMB is able to on their own. It is worth noting that when a seller moves from FBM to FBA, they typically witness a 30-50% increase in sales, which is easy to believe since 66% of the top 10,000 Amazon sellers use FBA.4
Amazon may be a powerhouse when it comes to fulfillment, but they are fulfilling for hundreds of thousands of 3rd party sellers – it is up to a vendor to be proactive with inventory replenishment. FBA sellers can strengthen their relationship with Amazon and better fortify their business for the future by implementing an Amazon FBA Inventory Management Software like Acctivate.
Amazon FBA Inventory Management Software: Acctivate
Acctivate's Amazon FBA Inventory Management Software is designed for small and mid-sized multi-channel retailers using QuickBooks and seeking to streamline and optimize inventory, fulfillment, and business operations.
While Amazon is an FBA seller's marketplace and acts as a 3PL, a seller is responsible for keeping Amazon supplied as orders come in. If a seller's inventory is out-of-stock or too depleted to fill potential orders, Amazon hides a seller's listing from shoppers. Simply put, if a seller does not manage inventory proactively, Amazon blocks items from being sold and will instead bump sellers with similar products in stock to the top of Amazon product searches.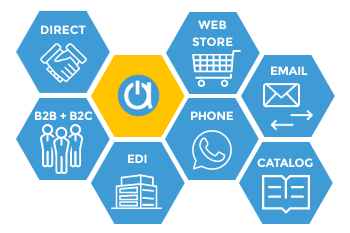 It is worth noting that Amazon's a9 algorithm controls what sellers show at the top of product searches and appear in the "buy box" by analyzing data points such as historical sales volume and predicted sales volume.5 If time after time, a seller is prevented from selling due to poor inventory management, it will be a constant uphill battle to find steady success with Amazon.
Acctivate as an Amazon FBA Inventory Management Software provides FBA sellers with powerful real-time inventory and replenishment management, keeping sellers up to date on inventory numbers within the Amazon warehouse (along with any other active channels the seller operates). Acctivate also provides dynamic business intelligence, making it easy for a seller to optimize purchasing and keep up with demand during peak seasons and holidays.
Amazon FBA Inventory Management Software: How it Works
While Amazon manages an FBA seller's fulfillment processes, a seller is responsible for maintaining sufficient inventory levels within Amazon's warehouse. When a seller receives an order from Amazon, the order has already been fulfilled, but the seller's inventory counts still need to be reconciled. Acctivate's Sales Order Import makes quick work of that reconciling by allocating inventoryfrom the Amazon warehouse. Complete your inventory availability with just a couple of clicks in the Acctivate system. Monitoring inventory levels at Amazon's warehouse in real-time prevents lost sales and protects a seller's bottom line.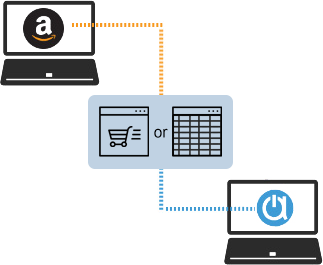 With Amazon FBA Inventory Management Software:
Quickly import Amazon FBA orders to reconcile inventory.
Set alerts for inventory levels and receive suggested re-order quantities.
Manage inventory in real-time across multiple physical or virtual warehouse locations.
Utilize Acctivate's Business Intelligence to improve purchasing, better inform decision making, strengthen forecasting accuracy, and more.
Amazon FBA Inventory Management Software & QuickBooks
Acctivate Inventory Software is an Amazon FBA Inventory Management Software perfect for small and mid-sized multi-channel retailers using QuickBooks. With Acctivate, gain advanced inventory and business management while maintaining financials securely in QuickBooks.
---
Endnotes:
2 Statista
5 Single Grain Amazon's internal search engine is powered by the a9 Algorithm
Discover Acctivate
Acctivate is packed with
features
for your entire business. Talk to our team of product experts and see if Acctivate is right for your business.
Call us at 817-870-1311