Building Materials Distribution Software
Built For



Building materials distribution software to boost efficiency of warehouse operations.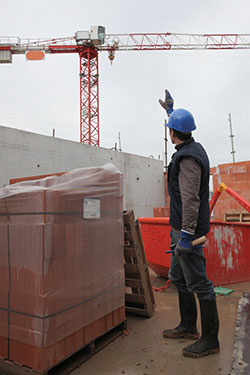 Fast growing industries like the building materials industry often leave smaller businesses behind. While challenging, it can also provide an opportunity for companies to reevaluate where their business stands and modernize to increase efficiency.
A good place to start is the warehouse. Analyzing warehouse operations to discover efficiency improvements allows businesses to get the most done with the least amount of effort, leaving time for warehouse personnel to focus on the highest value tasks. In the warehouse, many processes can be wasting time including rekeying data, searching for products each time an order is fulfilled, physically checking item availability for quotes, or taking manual inventory once a month, among others. But, a good inventory management system will simplify or eliminate these processes to increase efficiency and improve customer service.
Acctivate was designed to boost warehouse efficiency for small to mid-sized businesses offering millwork, lumber, re-engineered wood, remanufactured lumber or any other building supplies. Acctivate's powerful features – inventory control, landed cost, ecommerce, advanced pricing, multiple locations, units of measure, bill of materials, purchasing, order management and EDI – have enabled building materials distributors to streamline operations, while also allowing them to continue to use QuickBooks for their business finances.
Building materials distribution software with inventory control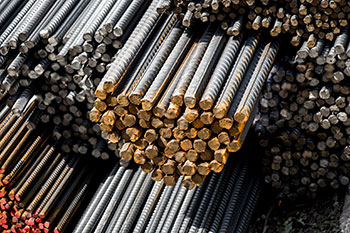 Knowing what and how much of each item you have in inventory is critical in a fast-moving industry like building materials distribution. Accurate inventory counts with visibility throughout the entire company eliminate the chance of selling unavailable items and provide the solid foundation required for a distribution business. Acctivate's advanced inventory management tracks product levels and alerts you when inventory levels fall below your set limit to restock. Keeping on top of stock ensures backorders are limited and daily business runs smoothly.
Manage inventory in multiple locations? Acctivate's multiple location capabilities track inventory down to the exact aisle, bin, shelf, rack, truck or any other company-defined location in one or many warehouses, reducing manpower spent on order fulfillment, saving time and money, and improving order accuracy.
Building materials distribution software with ecommerce, order management and fulfillment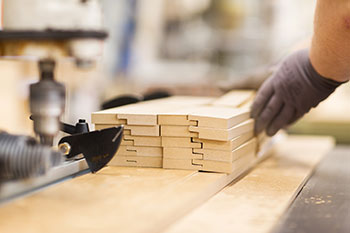 Selling through multiple channels can create significant order management and fulfillment challenges. The solution is to bring in orders from online, phone, fax, person-to-person and/or catalog sales channels into one, centralized order management system.
Acctivate provides consistency with multi-channel sales management and integrated shipping and tracking. Direct sales are handled with one-click Quick Quote and Acctivate's bi-directional synchronization to and from webstores maintains accurate inventory throughout the web stores and inventory management system, preventing costly errors, improving workflow, and providing a single order management and fulfillment solution for all channels.
Building materials distribution software with EDI
EDI (Electronic Data Interchange) minimizes errors in transactions between building wholesalers by sending data electronically between their systems. This exchange of information automates transaction and order processes and increases accuracy by eliminating the need to rekey data with each order.
Acctivate's EDI management works with industry-leading EDI providers to create an EDI order management system that boosts efficiency and assists businesses in complying with EDI requirements.
Building materials distribution software with purchasing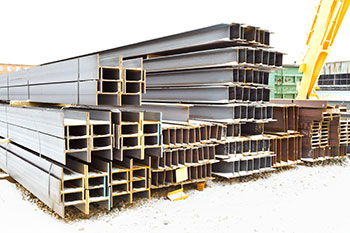 Purchasing management is critical for monitoring vendor accuracy and quality, ensuring well-priced products are obtained in a timely fashion and available to customers. Acctivate streamlines the purchasing processes, providing the tools to easily manage purchase orders, receiving and payments, and maintain control of purchasing activity. Purchase history and vendor performance visibility assists with identifying vendor performance issues and savings opportunities.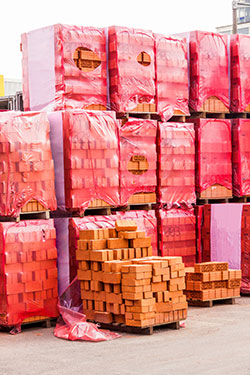 Building materials distribution software with landed cost
Acctivate's landed cost functionality facilitates the process of calculating the true cost of goods by adding in fees and other costs that increase the final cost. Those other expenses could include freight, duties, taxes, tariffs, VAT, insurance, due diligence, exchange rate and others.
Building materials distribution software with advanced features and flexibility
Acctivate is packed with additional advanced features and the flexibility required by building material distributors including:
Bill of materials (BOM) in software. Acctivate's bill of materials functionality provides flexibility to the manufacturing process, allowing assembling products to stock, kitting products on demand or a combination of both.
Units of measure. Acctivate's units of measure (UOM) capabilities provide the flexibility to sell building materials in different sizes – and they don't have to be the same unit of measure in which they were purchased. With Acctivate, units of measure can be set up as primary, alternate or anything with a universal relationship in products being purchased or sold.
Advanced pricing enables multiple prices to be maintained for multiple customers. The management of bulk material prices per customer enables businesses to create a history of prices previously offered to certain customers and provides the information required for better pricing decisions.
Building materials distribution software that works with QuickBooks
Building materials distributors and suppliers using QuickBooks for finances can boost business operations by adding Acctivate inventory management software. Its seamless integration and unmatched bi-directional synchronization to QuickBooks ensures data entered in either software is accurate across both systems.
Get Started Today!
Discover how Acctivate can transform your business. One of our Acctivate specialists would love to talk to you and discuss your specific business needs.
Call us at 817-870-1311